How to get your car fixed and the buried city of Pompei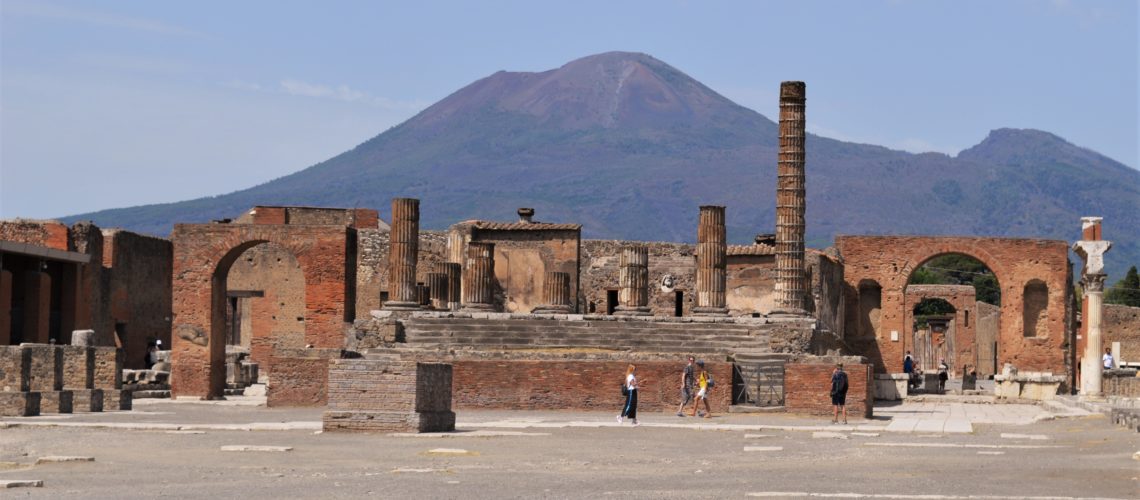 I have been on the road for 7 weeks now and have travelled about 5500 km by car. In any case, I have always been able to rely perfectly on my faithful vehicle. But when I now set off from Paestum in the direction of Pompeii, the first problem seemed to arise. While driving along the windy Amalfi Coast, I heard in two curves that my car touched the road a bit. 
I must say that I really drove these two curves in a perfect Italian manner. So with a lot of momentum into the corner and then I accelerated exemplary with the gas at the (of course) right moment to take the speed with me. After all, there should be no queue behind me and I also wanted to show the Italians that I too can go faster. But the first time I touched down the car… I thought it was good… it is indeed a somewhat bad road… but the car should not touch down or should it? At least I thought so. But well… I don't really know much about cars ;-). Maybe a Renault has to touch the road in sharp curves. Maybe french cars do really have to? After a short discussion with myself, followed by the second noise (touchdown) I came to the conclusion… Well, maybe I better have a look before I generate consequential damage. So I made a short stopover in Sorrento, the next bigger Italian city on the Amalfi coast. And lo and behold… the rear tyre makes a flat impression. After I felt it twice with my hand, I was sure. "Yes, it's flat!"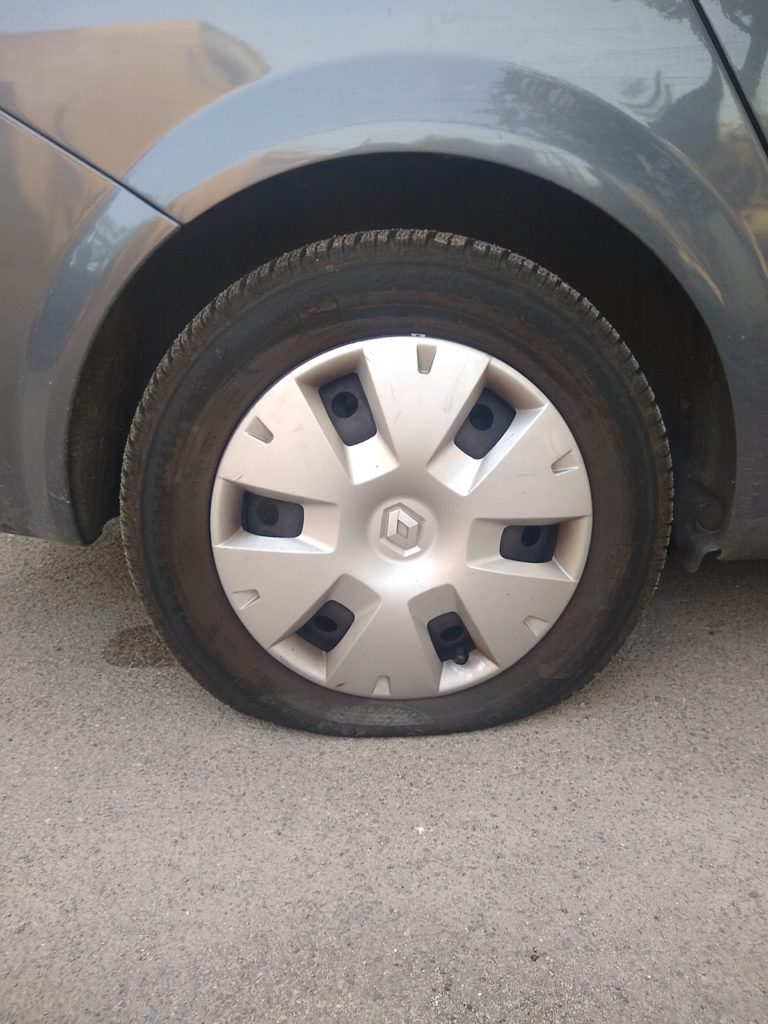 So I drove to the next petrol station, pumped some air into the tyre, waited a little and drove the last few kilometres to Pompeii to take a break from all the hassle. Speaking of rest… let's jump one day further to forget about the flat tyre for a moment and to take care of the buried city of Pompeii.
Pompeii was buried by the eruption of Vesuvius 79 years after Christ. I personally did not expect much. I thought there would be a few houses standing there and one or two buried temples, petrified people, etc. Apparently it is sometimes quite helpful to go somewhere with little expectations. Because I was really impressed by Pompei. A really impressive city that was buried there. I was able to spend some hours there fascinated and was really euphoric to visit the old streets and houses. I am not really the type for old buildings but that was really very… did I use the word impressive? Anyway, again… impressive! I don't think that I can reproduce it in pictures at all. That's probably also because it was very hot (always this sun..) and after the first two hours and countless pictures with the camera, I stowed it in my backpack and really didn't feel like taking it out in this heat again (mimimi). Now a few pictures and my tip… even if it's been a long time ago, take a look at Pompei. Great how everything is still preserved and I don't know if anywhere in the world you can have a better impression how life could have been close to the year 0.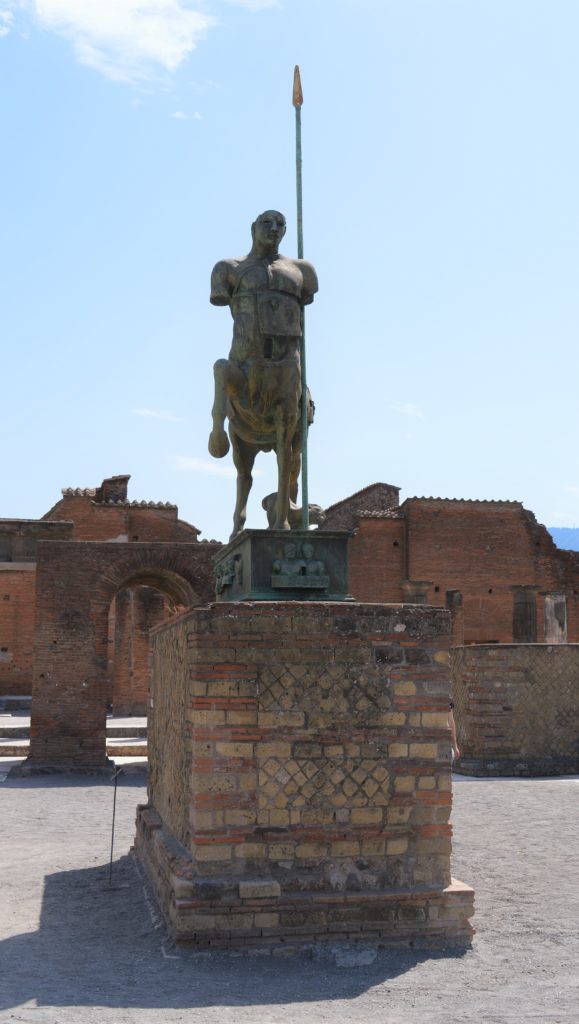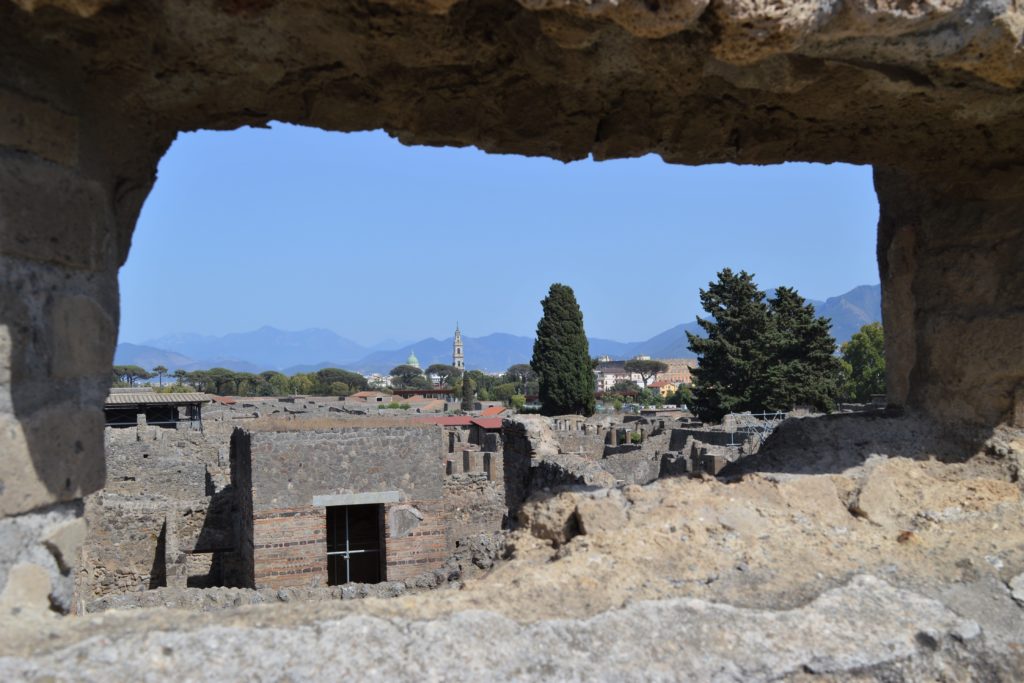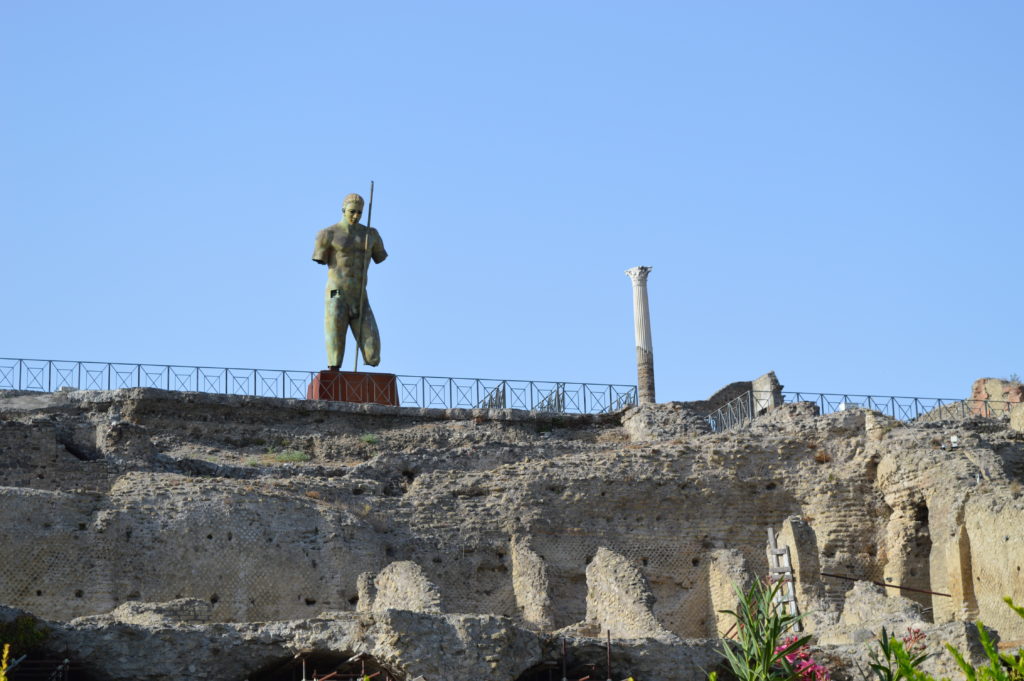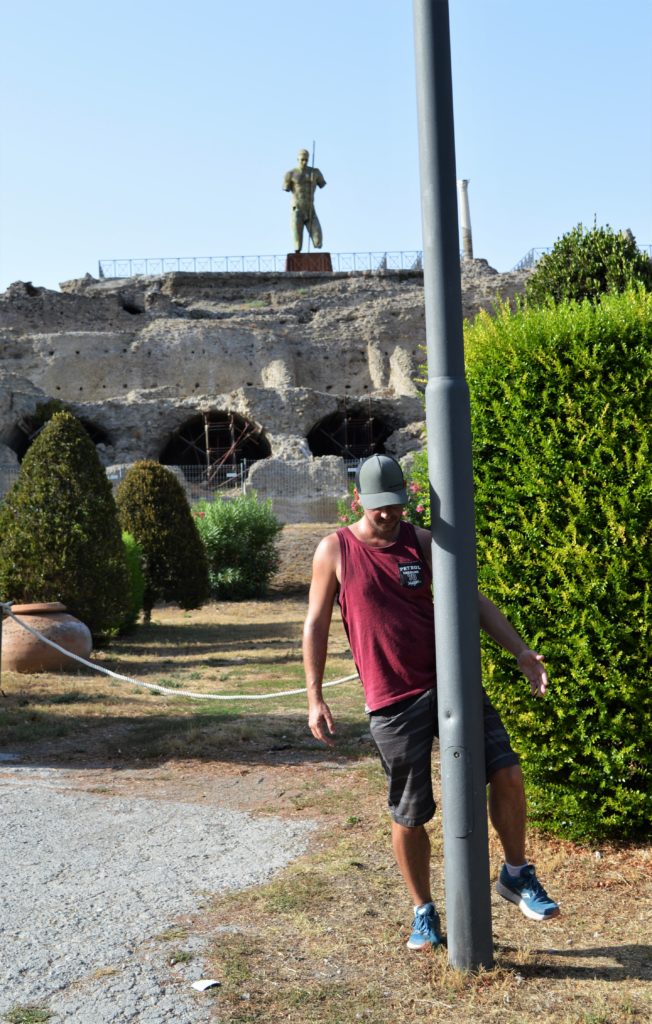 And now after I have bored you with some pictures, let us jump back to the car again. Well, there I was stuck in Pompeii, where I just tried to communicate successfully with my hands and feet. And now it should go straight on to the absolute dress rehearsal. Fortunately there is also Google Translate ;-). After I had checked in at my accommodation, which I allowed myself again especially because of the car, I tried to contact my landlords via email in the evening. Really very nice and helpful people and I can warmly recommend the accommodation: Il Cortile, Via Arpaia 60, 80045 Pompei, Italy
So I told them about my problem and they told me that it is actually impossible to find someone on Sunday to repair it, but that they could recommend someone for the next day, Monday. As the next morning began, we skilfully shorted ourselves out again with hands and feet, and they sent me to the car repair shop. It was also super nice that the B&B owners even pumped up my tyres before breakfast (when I was still fast asleep), so that I had enough air to get to the shop. Well, in the end almost completely convinced but still a little thoughtful about the costs… I went to the car repair shop. On google translate I quickly wrote a few small lines… in such a way that I needed a good and cheap solution for my tyre, because it was obviously flat.
And now follows the little photo love story, because I naturally wanted to follow everything live and in colour and document every step in my blog. Luckily I was not expelled from my curious place by the owner – although I probably wouldn't have understood him if he had wanted to do it :P.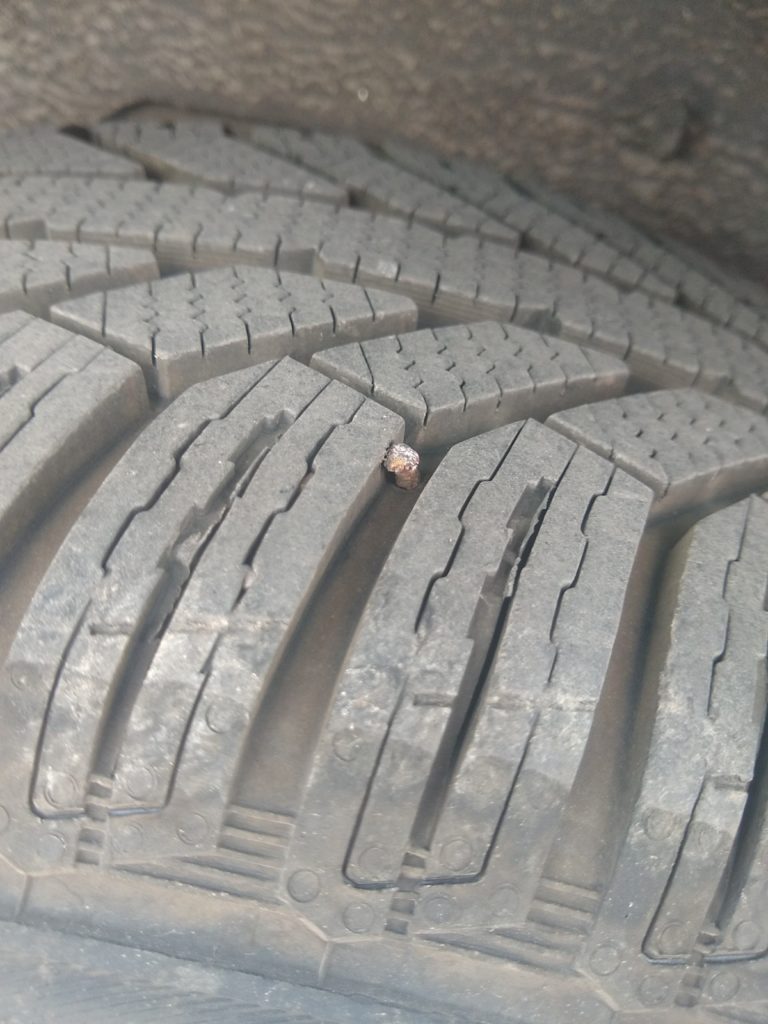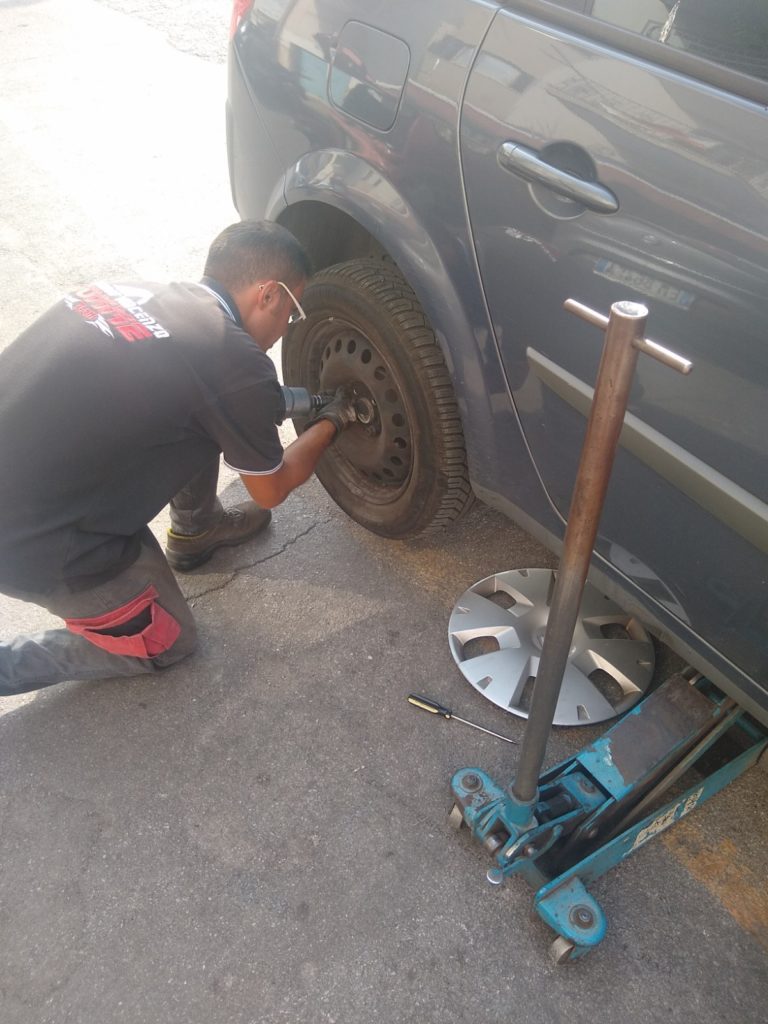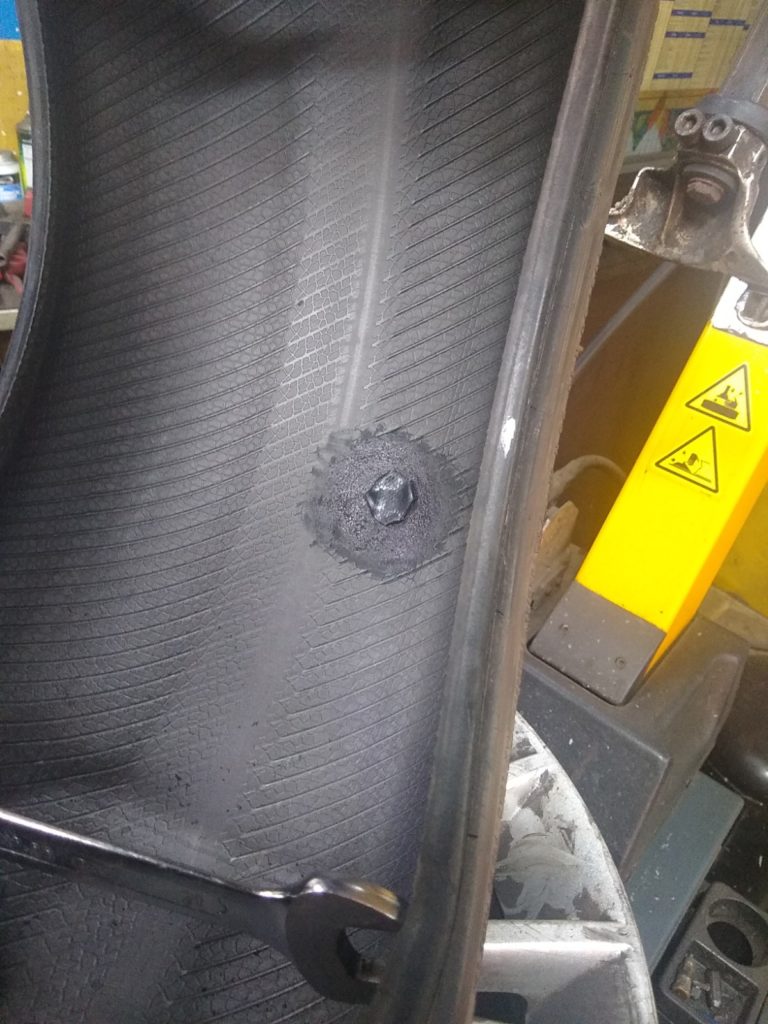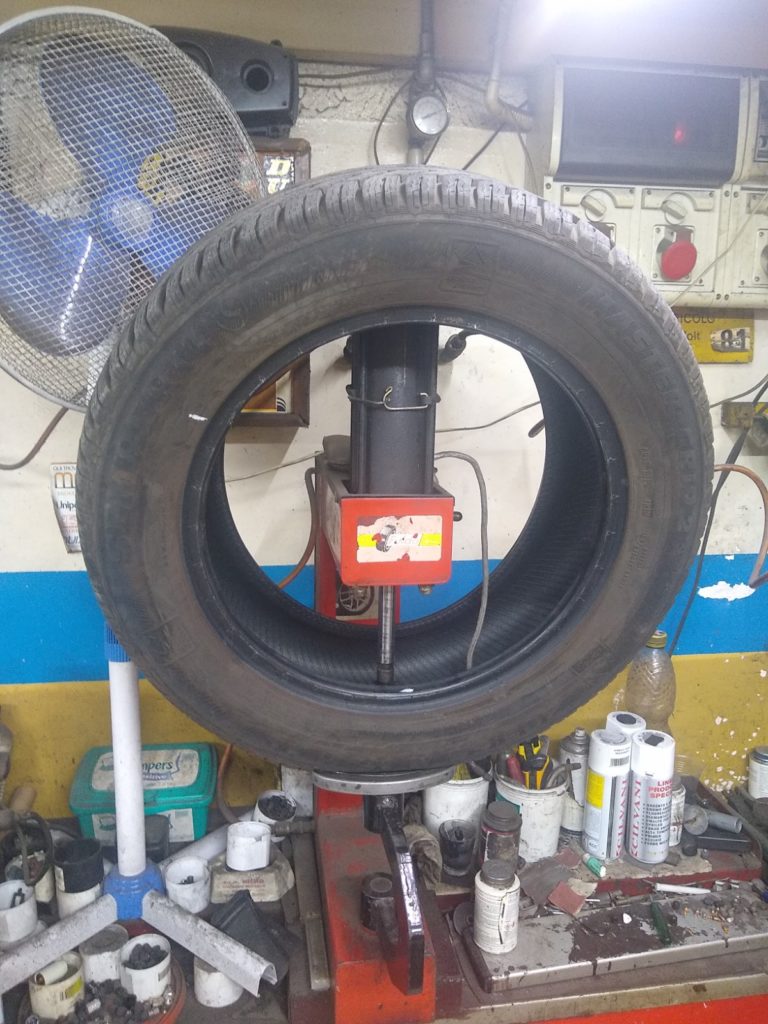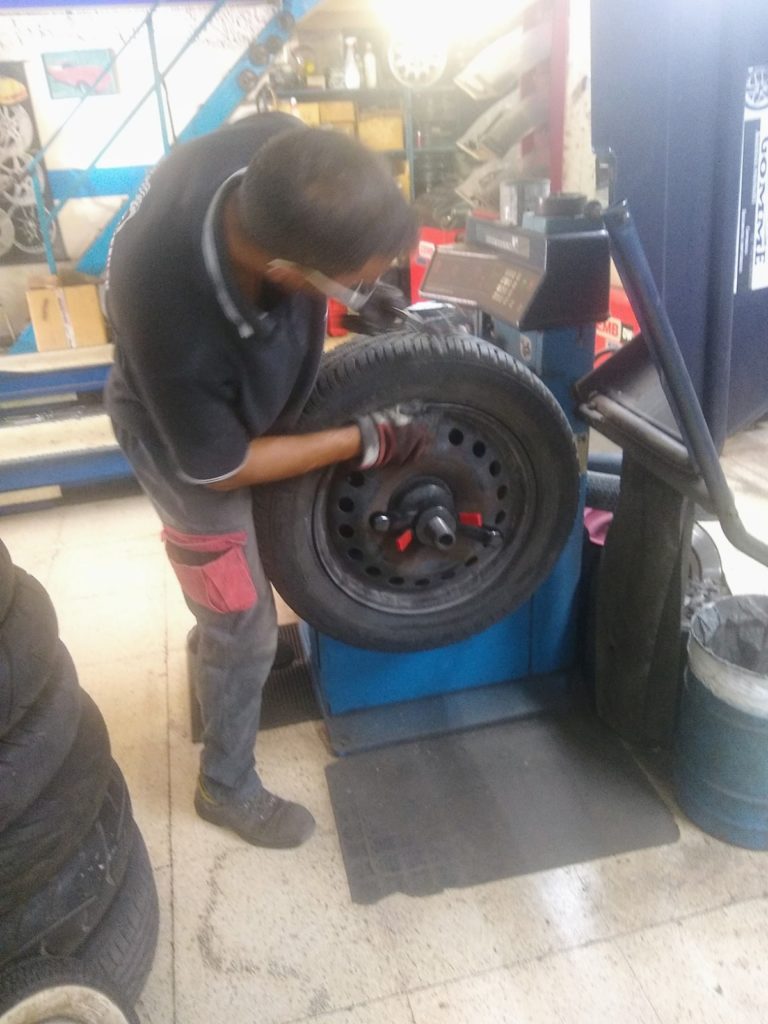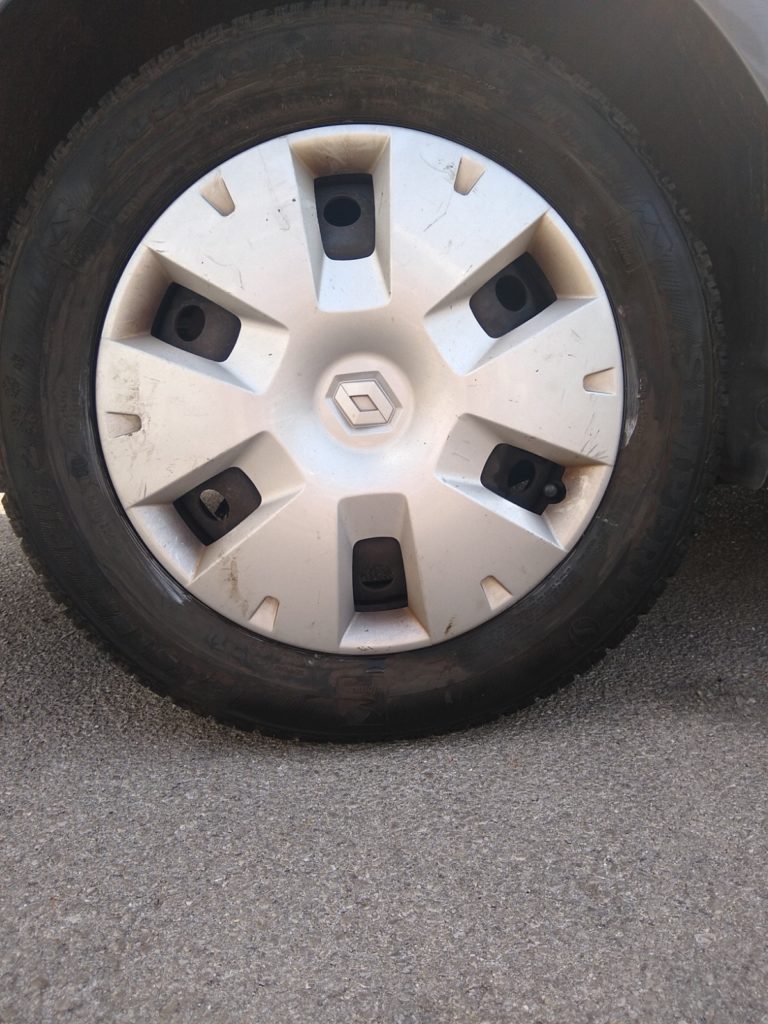 The whole thing took about 25 minutes including balancing the tyre. In the end I had no idea how much it would cost but I was very satisfied. Towards the end the mechanic said something which I translated into German as "looks like new" and he smiled. A good sign as I found ;-). The price was 15 €, which I think is really fair and great. I was almost motivated to flatten another tyre. And after two days I can say…there is still air in the tyre! Great thing, what an amazing car repair shop . Therefore I recommend you… if you are on the road in southern Italy, try to generate a flat tyre just before Pompeii! You will be helped! And here is the address where you can find new friends:
Ditta Piacente Di Piacente Vincenzo, Via Nolana, 177, 80045 Pompei NA