Full guide to buy football tickets in Turkey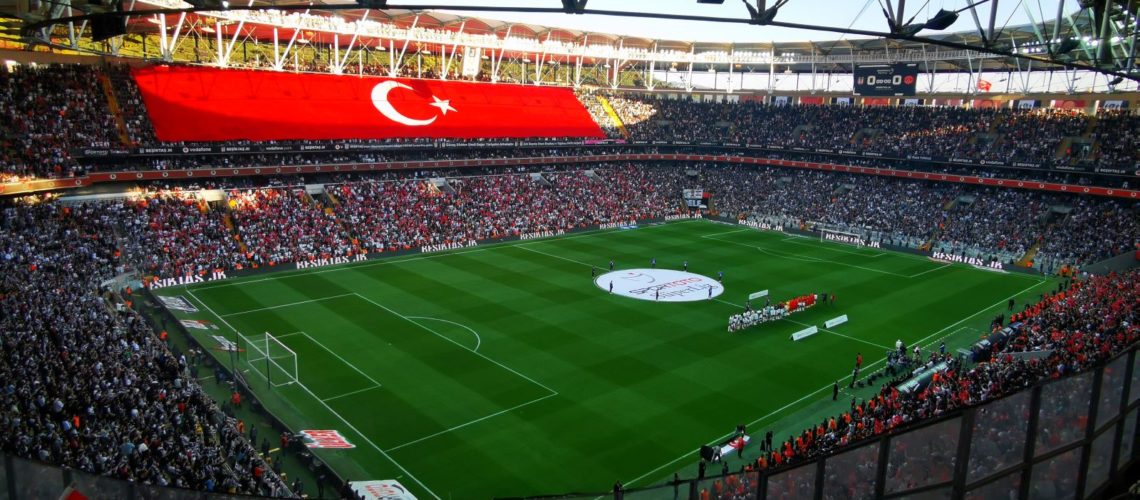 When Fenerbace plays Besiktas, there are many people in Istanbul running around with the colourful jerseys. Football is the number one sport in Turkey, and what could be more exciting than watching a match live in the stadium? Istanbul is home to numerous clubs in the first Turkish league, the SüperLig. Fenerbace, the top club on the Anatolian side with its stadium in Kadiköy, and Besiktas on the European side with its stadium right next to Dolmabahce Sarayi Palace. The importance of the duel is comparable to a match between Boca Juniors and River Plate in Buenos Aires. But how do you get a ticket for a SüperLig match? Since I also had to struggle with this issue for a while during my stay in Istanbul, I'll describe how you can attend a match here.
How do I buy a ticket for a football match in Turkey?
Buying tickets in Turkey has become more difficult in recent years due to control mechanisms that have been introduced so that the government can control who is in the stadium. Tickets are now only issued if you have registered in advance. This registration has to be done via the Passolig website. Registration is the same for both foreigners and Turkish citizens. After successful registration on the Passolig website, you will be issued a temporary card which, in conjunction with the Passo app, is sufficient to purchase tickets. But be careful, because when you apply for the card, you have to specify the club from which you want to buy the Passolig card. If you don't select the right club, you run the risk of not being able to get a ticket for the selected match. But beware, even if you want to attend a Besiktas or Fenerbace match, it may be better not to select one of the two clubs in order to get tickets officially. I will explain later why this is the case and how you can make sure you get tickets.
What do I need to buy a ticket officially?
Step 1:
Visit Passolig-Website and register with your passport and mobile phone number and pay the fee for a Passolig card. The fee for a Passolig card is currently between 80-100 TL (approx. 5€, as of November 2022). You also have to choose a football club and your Passolig card will contain the logo of that club. You also have to choose where your physical card will be sent. For example, you can choose a stadium near you (For Istanbul e.g. in Besiktas: Vodafone Park, Fenerbace: Sükrü Saracoglu, Galatasaray: Nef Stadyumu).
Within approximately 7 days, your physical passport card will be sent to the address of your choice and can be collected there upon presentation of your passport. Once you have bought a card for one club, you can buy other Passolig cards if you want to see other matches. It is important to have a Passolig card first and to register officially. Once your registration has been successfully processed, you can buy tickets for a match. You do not need to collect the physical card, because you can use the card virtually in the app.
Step 2:
Now you can buy a ticket of your choice for an event. You can do this by downloading the Passo app or registering via the Passo-Website Your Passo account will be linked to your Passolig card after registration and you can now officially purchase tickets using your ID number. If you want to buy a ticket for a match, you will be shown whether this is possible with your Passolig card when you buy the ticket. If this is not possible, you can purchase an additional Passolig card as described in step 1 in the logged-in area and then use it to buy the ticket. 
Buying an additional Passolig card is also easier and quicker, as your registration details do not have to be checked again. Here is an example: You have selected a Fenerbace Passolig card during registration and want to buy a ticket for a Besiktas match. Here you will be shown that you cannot attend a Besiktas match with your Passolig card. Therefore, it is important to choose the appropriate football club when registering the Passolig card.
Step 3:
On the day of the match, you can either attend the match with the physical Passolig Card and your ticket or you have the Passo App on your mobile phone, which also contains the ticket and your Passolig Card. This way you can easily attend the match with your mobile phone without a physical ticket or physical Passolig card.
How can I attend a Fenerbace, Besiktas or Galatasaray match?
Due to the fact that Fenerbace, Besiktas and Galatasaray have the most fans in Istanbul, it is almost impossible to get a ticket for a match in the home block. The clubs give the tickets for the games to their members first and when the tickets go on sale, there are often no more or you have to react incredibly quickly. Here, you often only have the option of getting into the stadium via the guest block. Many other clubs in the SüperLig don't have so many fans and therefore it can happen that the home stadium is completely full with the exception of the guest block.
I got into an already sold-out Besiktas game against Ümraniyespor thanks to this tip. Although the Besiktas stadium can accommodate 42000 spectators and Ümraniyespor was bottom of the table, there were no tickets on sale outside the guest block. However, I needed a passolig card from Ümraniyespor to get a ticket. After the tickets were on sale, you can easily apply for a new passolig card (in this case for Ümraniyespor) and enjoy the stadium atmosphere in the guest block for little money (180TL, about 10€). However, I would not have been able to buy a ticket for the guest block with a passolig card for Besiktas. Therefore, you have to be careful from which club you have a Passolig card. Many Turkish football fans therefore have several Passolig cards.
When do football tickets go on sale on passo?
Each football club decides this differently. Currently, Fenerbace, Besiktas and Galatasaray usually release tickets for sale on the passo website from Thursday morning. However, each club officially announces on its website on which date the tickets will be available for sale.
Do you know that Booking.com is blocked in Turkey? You can still find and book cheap accommodation there with this trick
It often happens that governments block websites. In Turkey, for example, the popular booking platform Booking.com is blocked. If you call up the website in Turkey, you will not find any accommodation in Turkey. However, you can easily bypass this blocking by using a VPN. As soon as you use a VPN, you can book at cheaper rates in Turkey. A VPN is completely legal and gives you the anonymous possibility to move freely on the internet. Here you can find my VPN comparison of the most popular VPNs at favourable conditions.