How to convert a car into a camper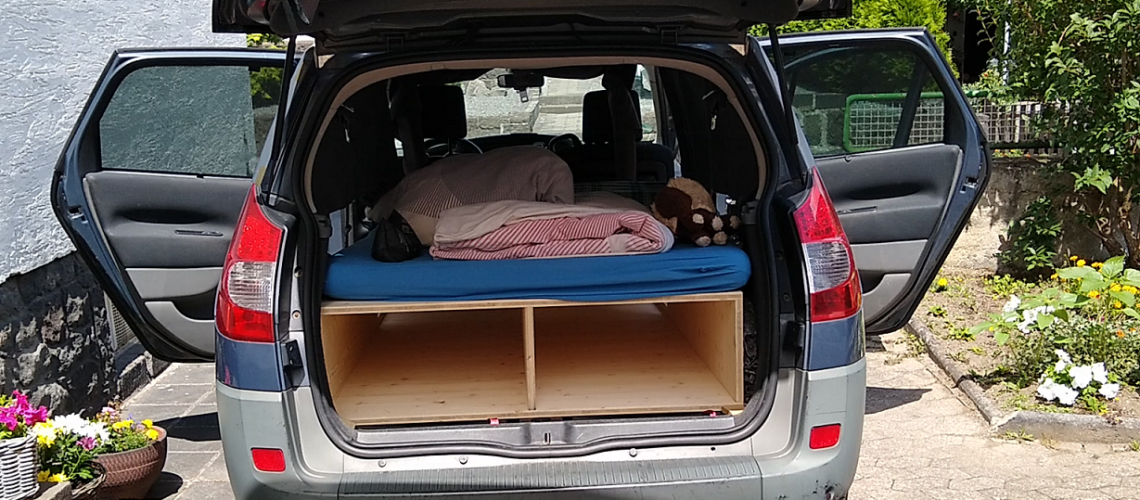 It's virus-time in Europe, hotels are quite expensive, dorms are not fully open. So there can be many questions your mind. How to travel on budget when you don't want to pay too much just for sleeping and still be flexible without worrying that public transport is not going? And how to be flexible in your decisions about what country you want to go? How to leave just when you want and decrease the chance that your flight get canceled (well before Covid-19 the chance was quite low. But traveling in Covid-19-times… fingers crossed).  
So are you still looking for an adventure and see beautiful landscapes? Maybe buy a cheap car and convert it into a camper. But how to do it if you do not have the talent of doing stuff yourself? Well, I am more or less that person who has two left hands. I am kinda jealous to see if people can do useful stuff by there own. But with the right help and some kind people around you, you can do the same. Here is my expereince about  buying a car and converting it into a camper. I hope this can help you you to get some ideas or even copy these. 
So lets start with the final video before we get into the details:
Step 1: Buying a car which suits you
There are decent cars around. I love these vans (T4, T5, Marco Polo, Vito, California and and and), but these vans are quite expensive. They are worth the money, I bet. But in my case I was hoping to decrease the risk of investing too much money by buying a cheap car. I have decided to go for a car which can be repaired easily in Europe and where one of my friends knows a bit about. It's the Renault Grand Scenic ii. This one is a bit larger than the Renault Scenic ii and a bit larger means more space for all the stuff you may need for your journey. Also it is a very common car in Europe. So you won't find a problem to find a service station in case your car gets some problems So first buy a car were you fit in. The Renault Grand Scenic could be also something for larger people because you can change the passenger seat and sleep on it as well. As you can see, you will have easily a lot of empty space in your car.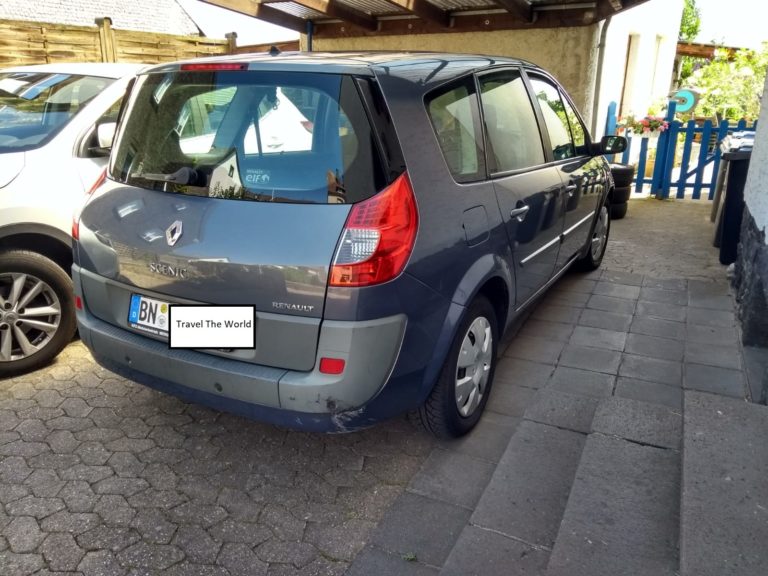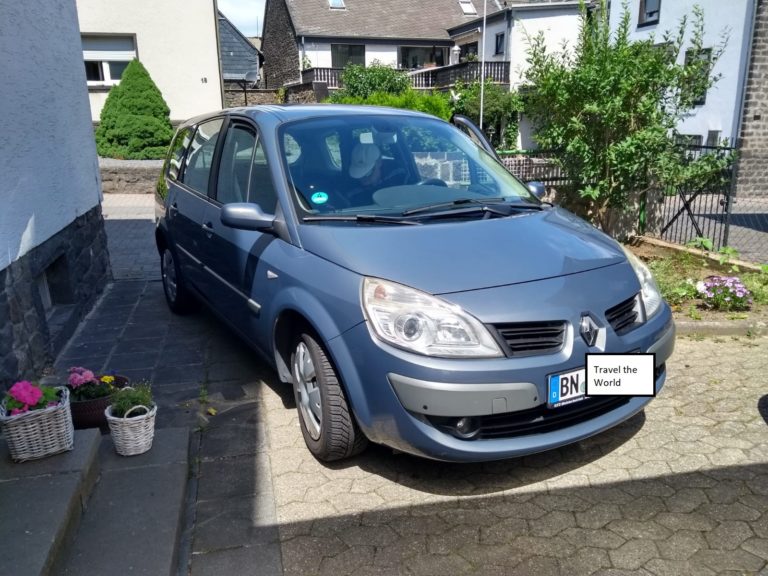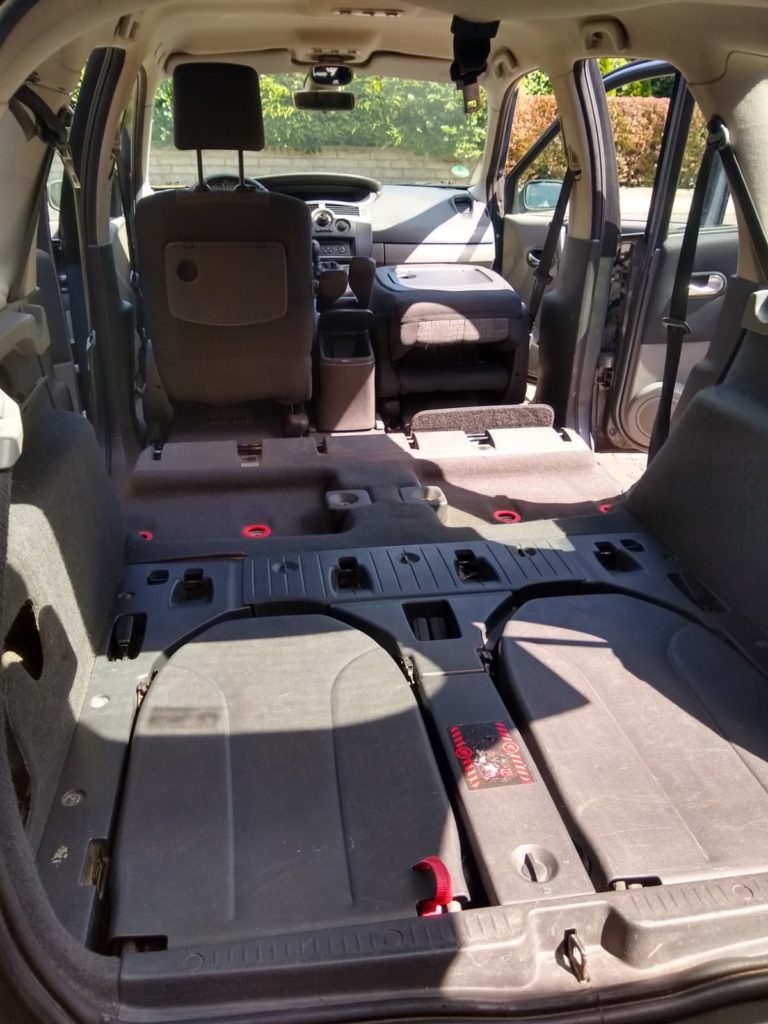 Step 2: How to convert the car into a camper
But whats next? How do I get comfortable with space to sleep? The simplest solution would be to put a mattress in your car and you are done. It's easy, simple but you don't have the storage room for all the belongings you need. And trust me, every storage option you have for a Camping trip with your car… you will appreciate it a lot. So let us get closer to the options to choose.
How do I find a cheap solution to have a bed, and space to store clothes, gas cooker, table, chair and all the things you need for camping? If you don't mind about spending money, you can buy camping boxes on several websites where you get a box and you can change the box into a mattress, fridge, gas stove or even a kitchen sink. I am sure they are awesome. I even asked on a website for one of these boxes and had a call. Costs would have been starting from 2500€. I think they are great but in my case they shouldnt be more expensive then my car and I don't need a box in the back which I can pull out by night. For me its fine to have something regular in the car. So I just wanted an easy, simple wooden shelf in my car where I can put a mattress on and where I have space to store stuff. And where it will be easy to put the backseats back again after my camping trip.
So I just had to measure the inside of the car and now its up to you. Do you have two left hands as I do? You can easily find a carpenter who does this cheap solution for you and you will have a decent base. Or you do it yourself. If you are interested in the measures for this solution – let me know. In my case the carpenter did a great job and it fit perfectly. Maybe one or two blankets on the side so it will not move and ready for the next steps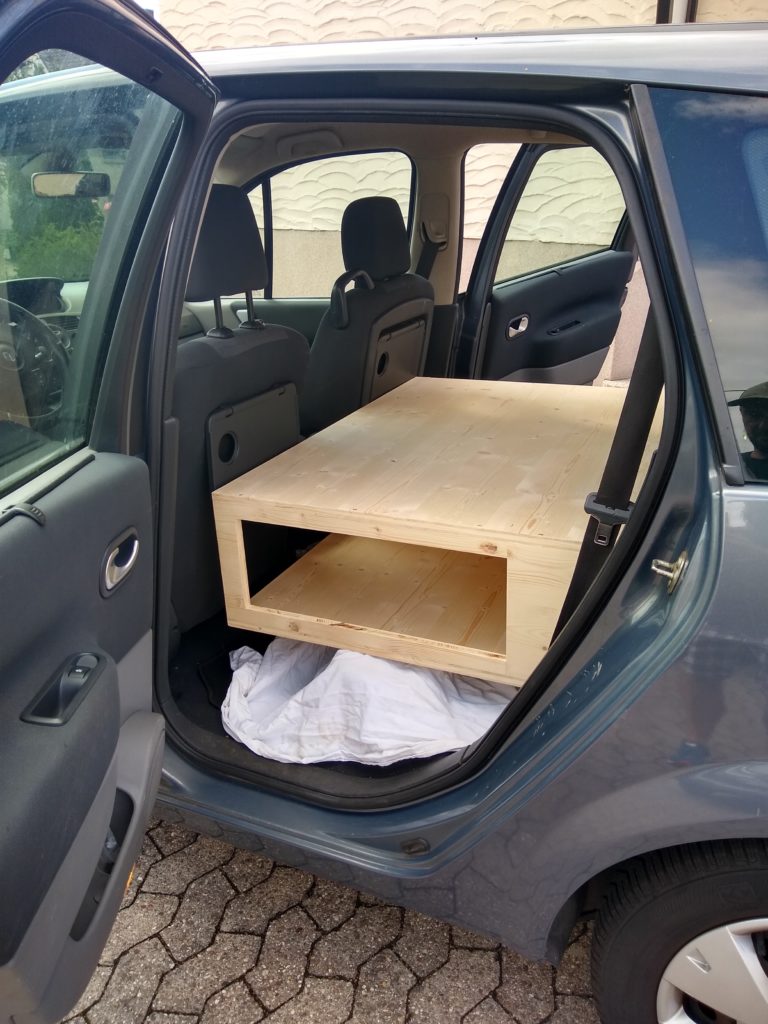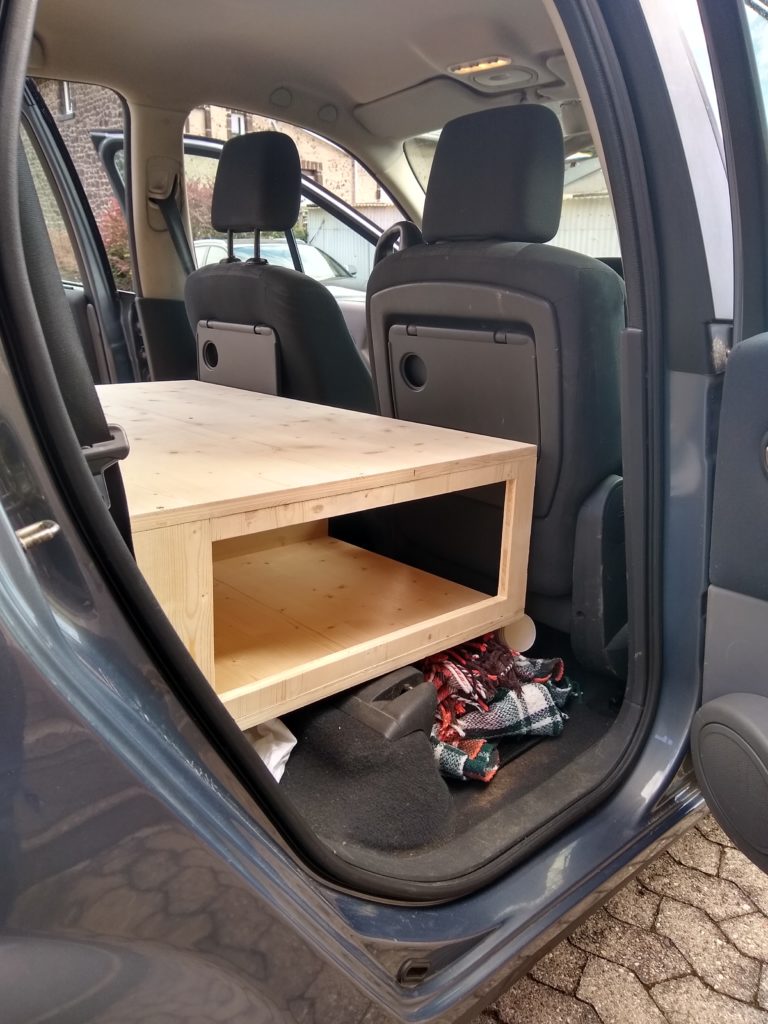 As you can see there is a lot of starage room. In the video at the begin you can see how to fill it with everything you need.
Step 3: How to furnish the car
So, now that we have the right car and the right box for the car, the most important thing is already done. Now it's just a matter of arranging everything so that you feel comfortable in the car, get enough sleep and have a bit of privacy. Actually one of the most exciting and beautiful tasks. There are only a few things that are really important and I would like to mention them here. 
After extensive research, I decided on a Kapok mattress. Kapok, also called plant down, is the plummy hollow fibre of the seeds of the kapok tree and is incredibly comfortable. An important aspect is, besides the really comfortable material, the size with 110cm, which fits perfectly in my car.  Here I have to mention that the huge advantage is also that this mattress can be folded up very well while driving, in order to unfold it at bedtime up to a size of 1.95cm (put on the driver and passenger seat and that's it). The following model is an absolutely recommendable folding mattress under 150€ and is offered without middlemen under great and fair conditions at Asia Wohnstudio. They also have different colours and sizes, so you can choose the right size for your car. I can only warmly recommend this mattress and this company which seems pretty great:
https://asia-wohnstudio.de/Thaimatten/Klappmatratzen-110cm-breit:::88_82.html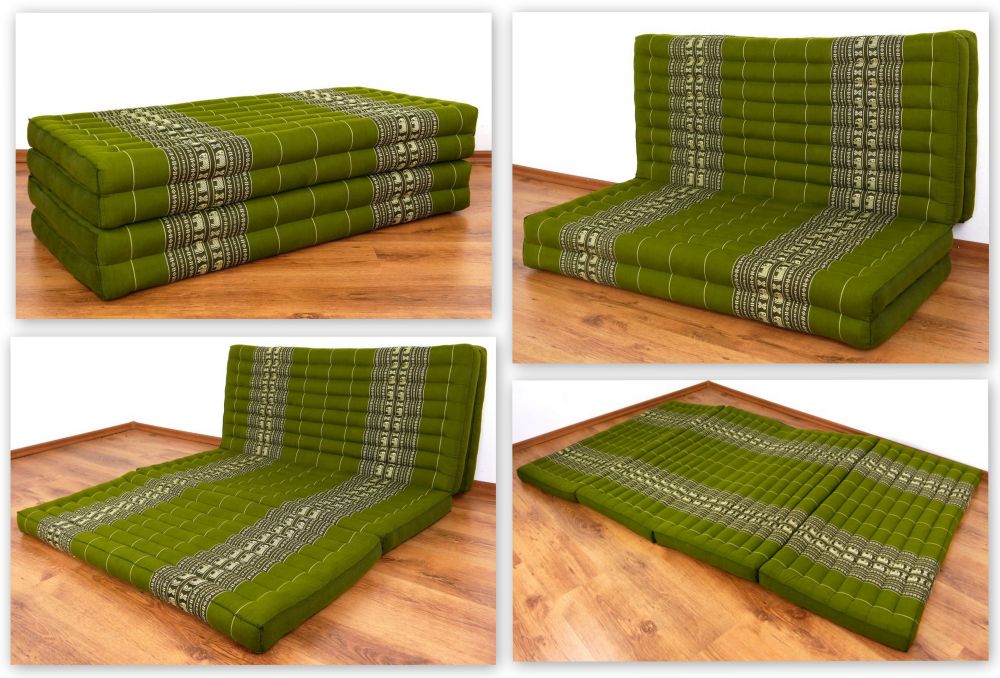 Curtains and sun protection
So that nobody can look into the car at night, it is important to install curtains. The best way to make curtains is to use velcro fasteners, which are easy to sew on with little effort. In my case, this was processed very well by my sister. Additionally I recommend to buy a sun protection. This has the advantage that you can fold the curtains to the side at night without being visible from outside. If you should get into an unpleasant situation with noises in front of the car, you can quickly check the situation. Unfortunately, the sun protection alone is not enough, as one can still look into the car when one is very close to it. But a combination is very recommendable. Sun protection for all possible variants is available for example at Amazon.
Matching boxes and camping accessories to stow away
Just buy the right size boxes and other camping accessories and you are done. 
So it is done. In the short video at the begin I show briefly, how much stuff and boxes you get finally into the car without problems and how the final car looks like
Ready to go and nothing stands in the way of the adventure. Enjoy!