Kupari – Can you guess what happened beside this beach?
Yesterday I was lying on the beach in Kupari. This is one of the best beaches around Dubrovnik. However, the beach is surrounded by an insane scenery and it looks like a small ghost town. Until 1991 the beach and the adjacent hotels were a Yugoslavian military resort. There were luxury hotels for the elite of the Yugoslavian regime, which was financed with approximately one billion from the military budget. Today there is a beach surrounded by ruins and you can still see the dark side of Croatian history. Let us start with three different pictures of Hotels left and how it looked like in the past.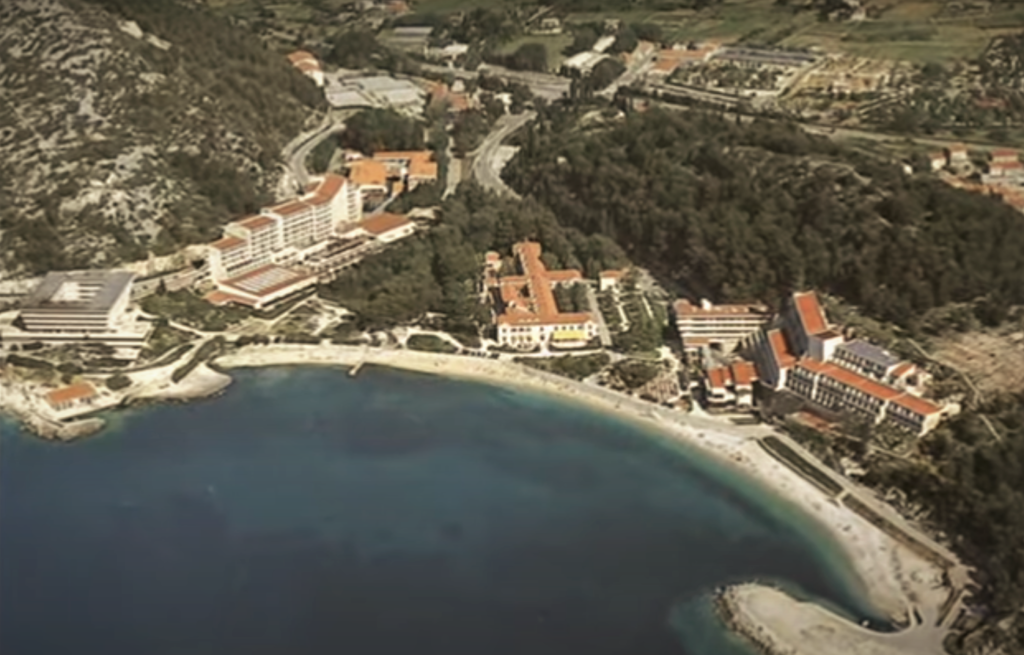 The resort comprises a total of 5 luxury hotels. The Grand Hotel was the first hotel to be completed between the world wars in 1920. At the beginning of the 1960s four more hotels were added to the entire military resort. The beach and the resort were also called the "Yugoslavian Hawaii", where besides Tito also Elizabeth Taylor, Richard Burton and Hardy Krüger were guests.  With the beginning of the Balkan war and the withdrawal of the Yugoslav army, the former military resort was looted by the Yugoslav army and systematically destroyed floor by floor with phosphorus bombs. Probably to show their strength.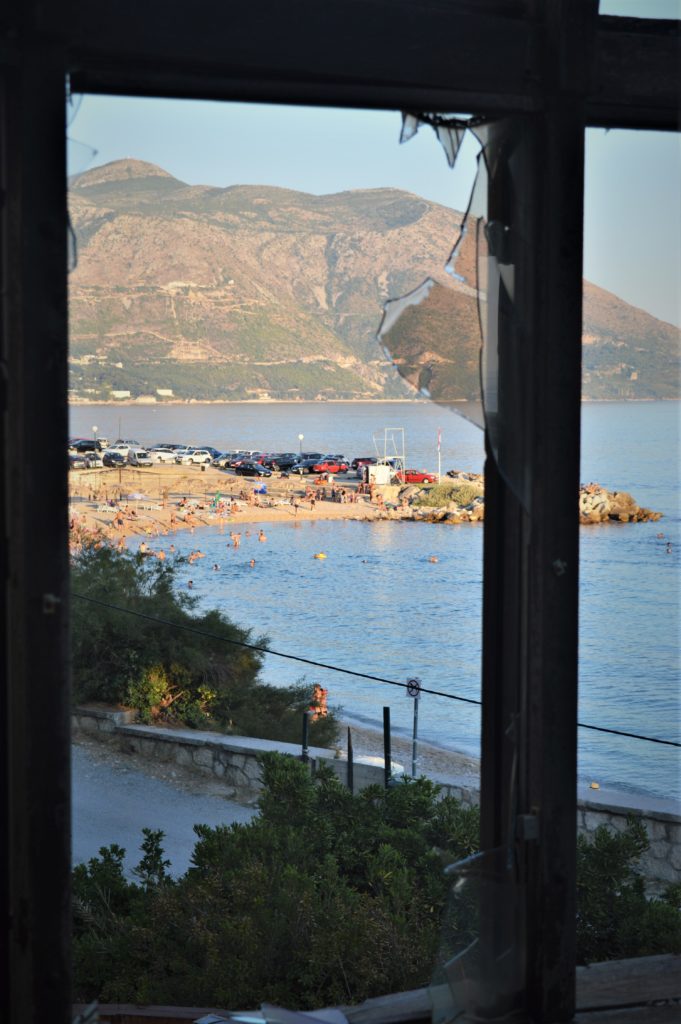 Personally, I find it hard to find the right word. It is somehow quite impressive to have this abandoned scenery around you. If one passes the destroyed buildings, one partly still sees some glass panes in the windows. But the whole rotten facilities and facades that are meanwhile already overgrown by trees still give an impression of their former beauty and size. Somehow it looks a little bit like a deserted war theater from Call of Duty. The former resort is supposed to be torn down soon but maybe some of you will get the chance to experience the scenery in reality. Finally a few more pictures, which might bring the atmosphere a little bit closer to you.