5 awesome things to do in Guadalajara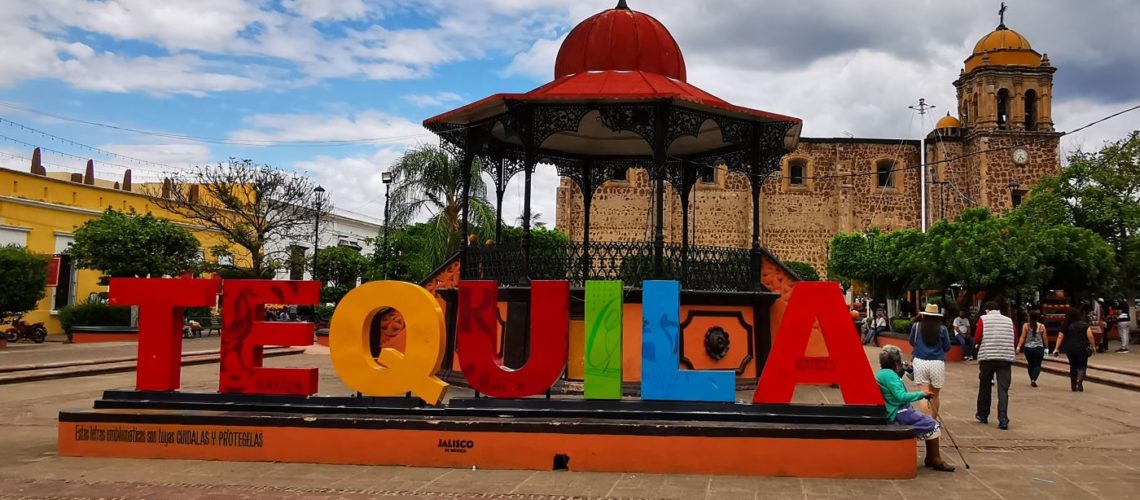 Here I was in Guadalajara. Originally, it was definitely not a planned destination, but in the end, most travellers could only tell me positive things about Guadalajara. So I also wanted to give the city a chance to take a small place in my heart ;). And lo and behold, Guadalajara is definitely a versatile city to spend a relaxed week in. Below is a small Top 5 list of things to do here that are really good. You shouldn't get bored in the evenings either because of the many events, bars and restaurants. Unfortunately, the list does not include the pyramids of Guachimontones, which were closed during my visit because of Covid.
I was not aware that the city of Tequila is so incredibly close to Guadalajara. And therefore the following tour is an absolute must. You start early in the morning at 9 am and return around 6 pm in the evening. During this time, of course, everything revolves around tequila. Where is tequila made, how is it made, why is it made and how do you drink it? Afterwards, you could almost make your own tequila. Or perhaps a mezcal? But you definitely can't say that out loud during the tour! I have compiled the differences in the following blog article. So if you can't make the tour, take a quick look here to be well equipped with knowledge for the next spirits evening with friends Difference Tequila Mezcal. Small tip, book directly at the Touragency in town and not at your accommodation, so you save 200pesos (almost 50%). And now… of course, pictures, pictures and pictures of what you can expect on the tour.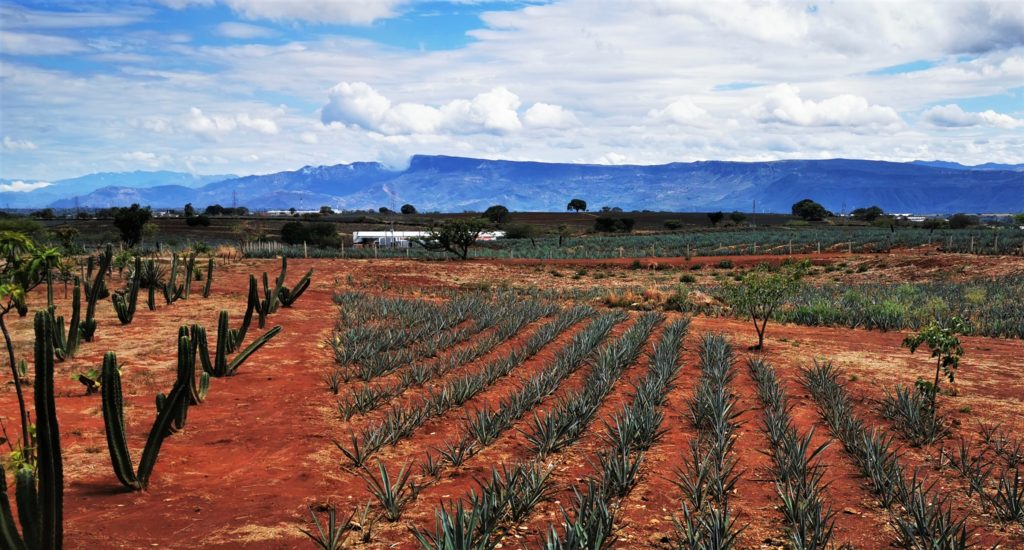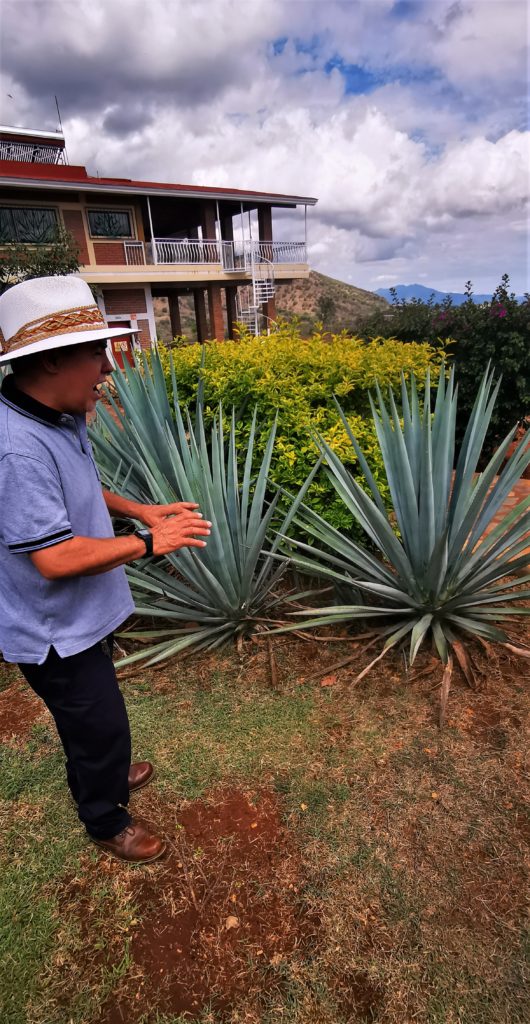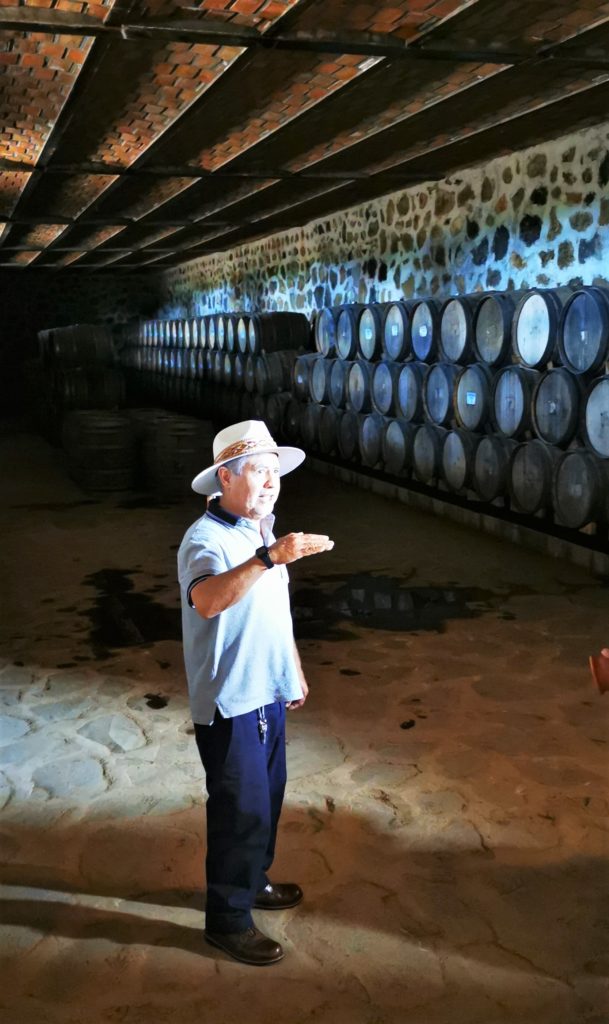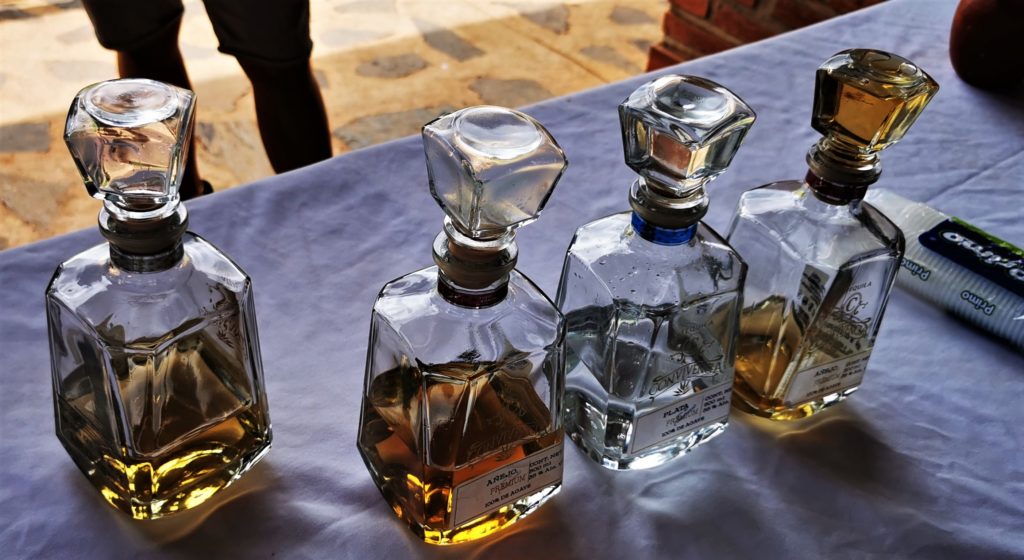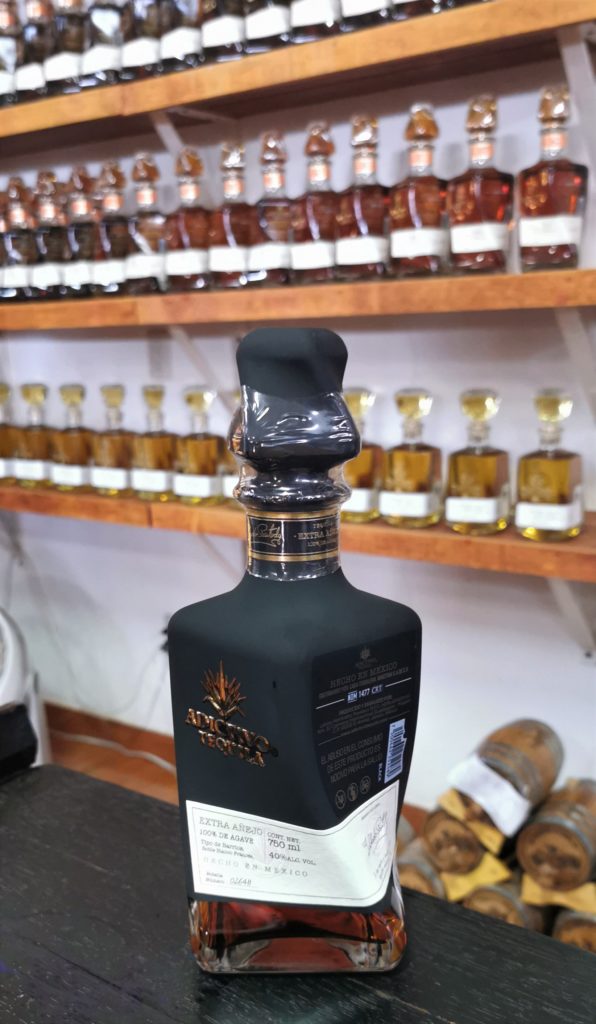 This is a hospice built at the beginning of the 19th century for orphans, the sick, the infirm and the elderly. However, it was first used as barracks at the beginning of the Mexican War of Independence (1810 – 1821). It was not until 1829 that the building was used for its original purpose until the Sisters of Mercy, who had run it, were driven out of the country in the early 1870s and the building fell back into the hands of the state. Finally from 1912 on all children were taught in the building. In 1980, it was converted into an arts and cultural centre. The whole building is about three times the size of a normal football field and offers special exhibitions by various artists from time to time. The murals are particularly impressive! On Tuesdays, the visit to the Hospicio Cabañas is free of charge and there is also a good café with a coffee machine in the hospice to give you enough time for everything.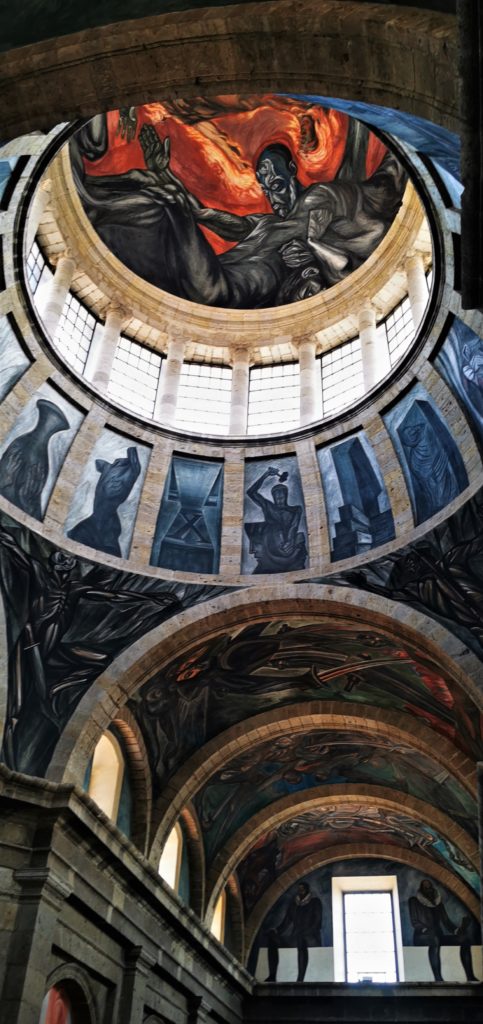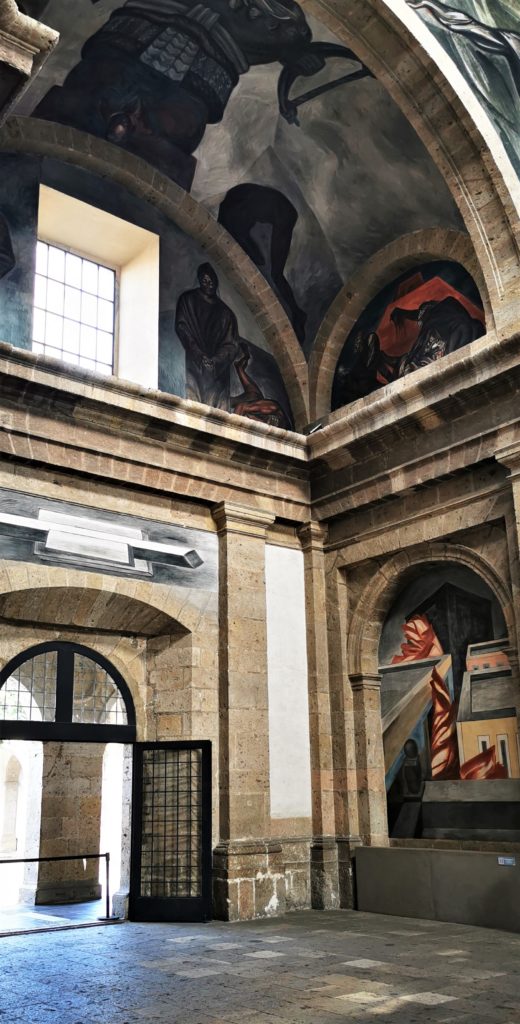 Now we come to a little insider tip and absolute highlight, Lucha Libre. This is a form of professional wrestling that was developed in Mexico and is absolutely popular. I had never really been into wrestling before, but what was on offer here was first-class evening entertainment! The wrestlers are not only excellent stuntmen but also top actors. On the side, the crowd mobs each other to raise the mood further. Out of old habits, at least in Guadalajara, the "poor" sit on the upper rows and the "rich" on the lower ones. Here it is enormously important to shout together "You… up there". While "You… from below" is shouted back from above. Of course, the dots are placeholders for affectionate words, as is common in sports. In the end, the fun lasts about 2 hours and you see 3-4 fights. Every week on Tuesday this spectacle takes place from 9 pm. Up, up and up, really excellent entertainment!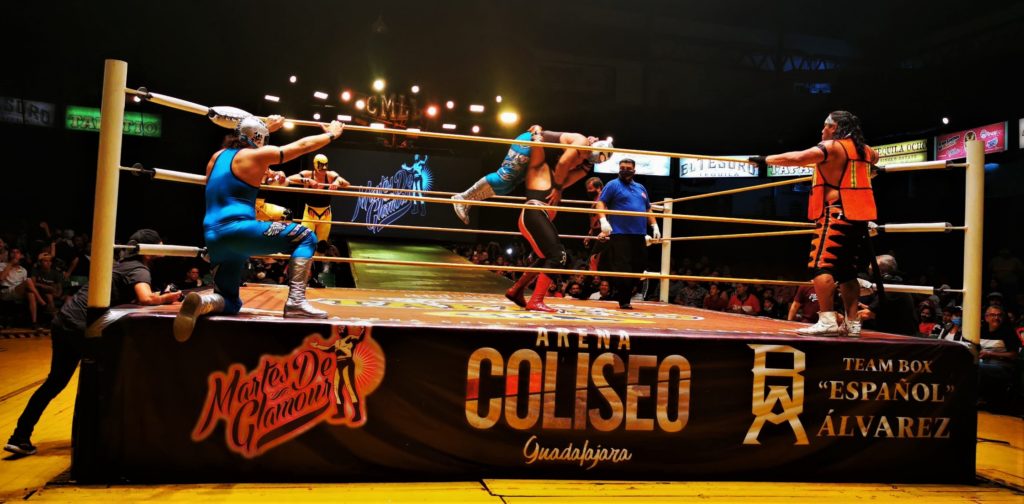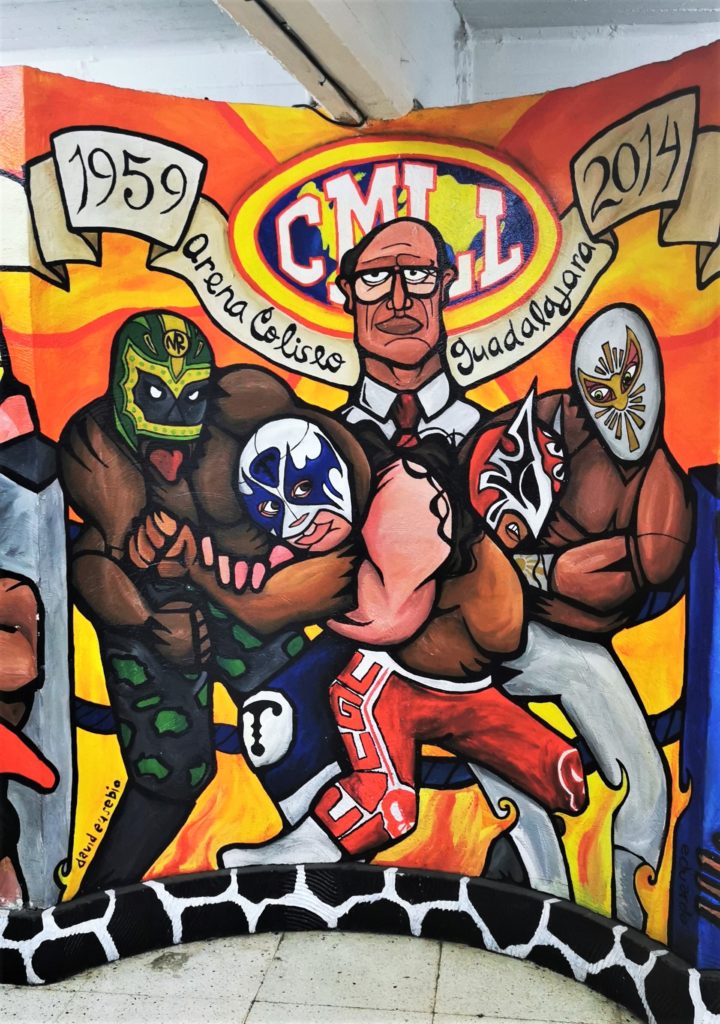 4. Tlaquepaque or San Pedro Tlaquepaque
If you look at Tlaquepaque on the map, you would think that it is a district of Guadalajara. It can be reached very quickly by metro and yet it is not a district. San Pedro Tlaquepaque is a city in its own right and has a really nice city centre. Standing in the middle of this city centre, you don't notice any of the city noise, even though you are so close to Guadalajara. You don't see high-rise buildings, but instead pretty streets, parks, cosy cafes, restaurants and art. Tlaquepaque is known for its handicrafts, including glass, leather and ceramics, which can be bought in many shops or on the street. So I don't really need to write too much about this, because you can get a great feel for this city just by strolling around the streets. You're in a big city and yet… somehow not!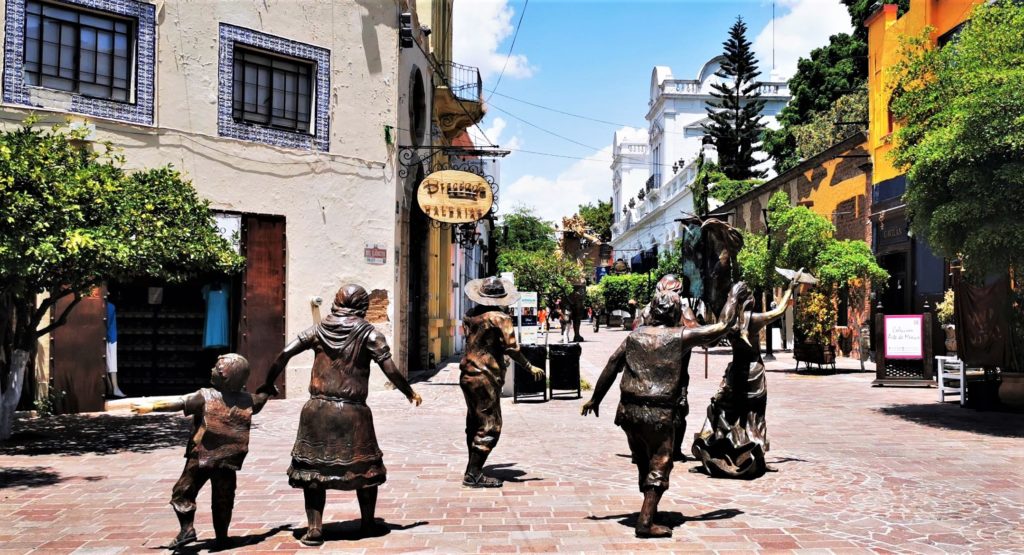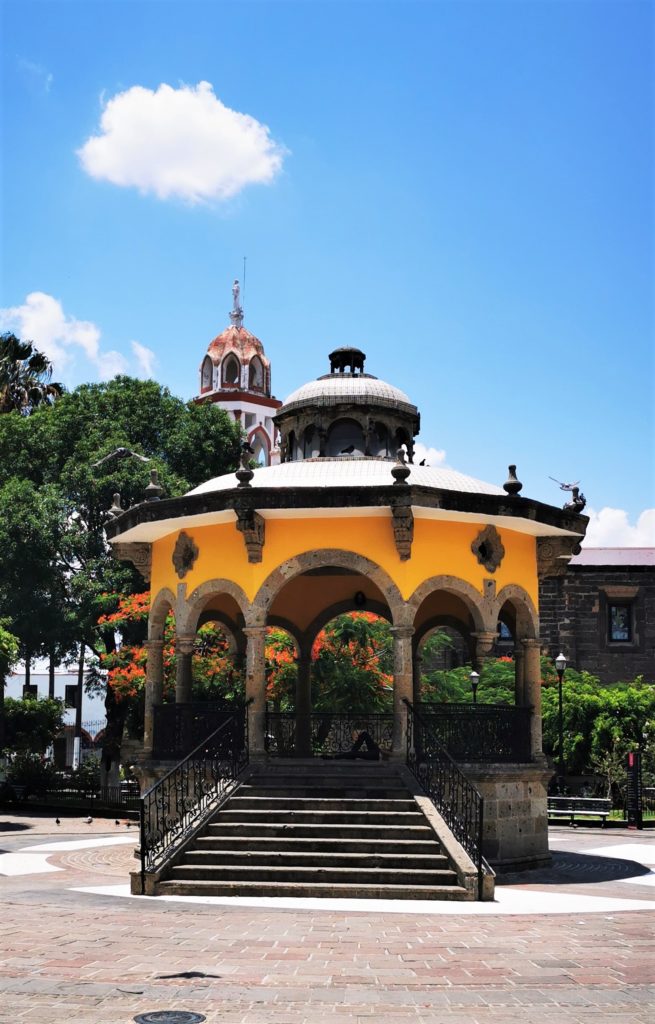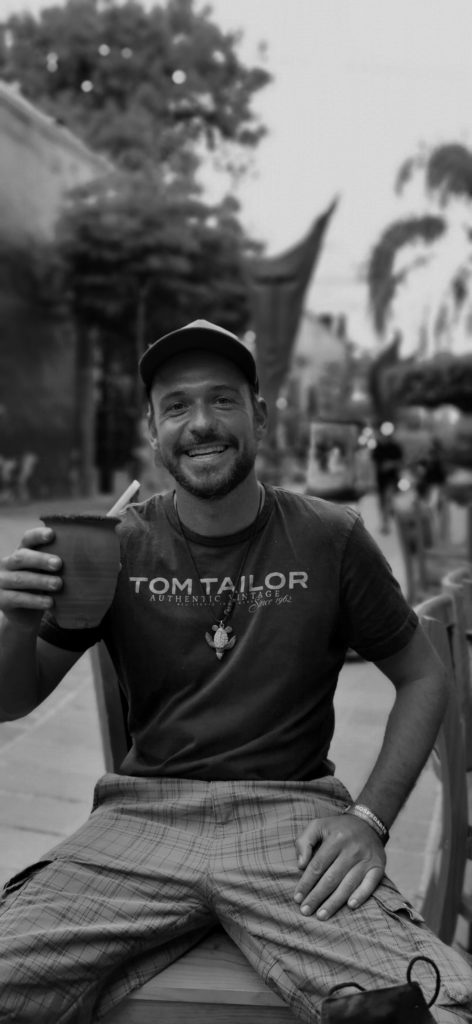 5. Watching a baseball game
Of course, downtown Guadalajara is also worth a visit for the beautiful buildings and beautiful artwork on display everywhere. But anyone visiting the centre of Guadalajara is bound to come across it. So there is no need to go into more detail here. Finally, I would like to recommend a visit to a baseball game of the Mariachis de Guadalajara. Who would have thought it, but baseball is incredibly big in Mexico and comes just behind football among the popular sports.  The stadiums are big and the Liga Mexicana de Beisbol is the highest-ranked baseball league outside the US. I stumbled into it more or less by chance. A friend from Bonn told me that her boyfriend, who played for the Bonn Capitals two years ago, currently plays for the Mariachis. He got in touch super quickly via Instagram and offered me free tickets to one of his games. Since I wanted to see him live as a pitcher, I chose the right game to watch the spectacle live. Thanks again to Zack Dodson for the cool tickets!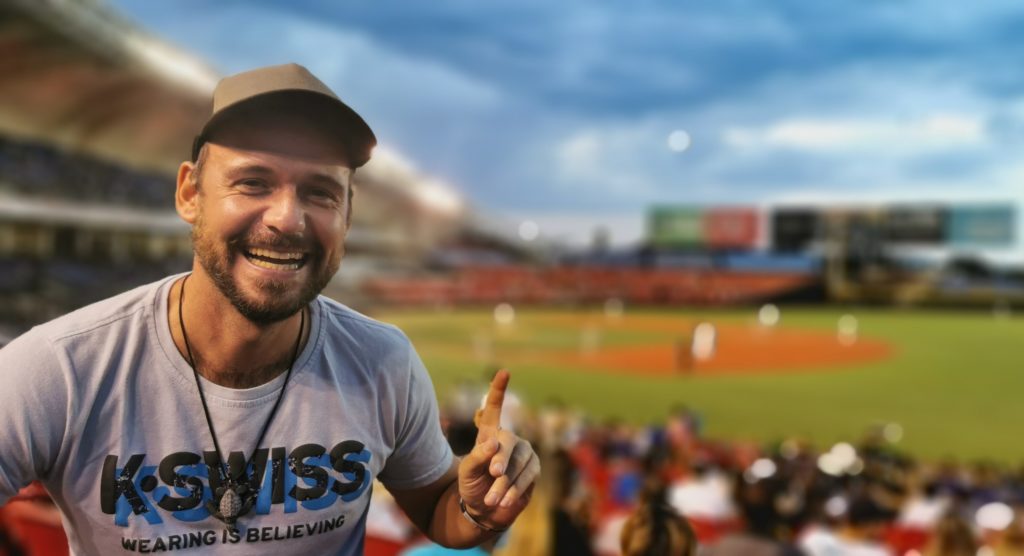 For me, it's on from Guadalajara to the incredibly beautiful state of San Luis Potosi. Breathtaking nature, waterfalls, abstract art and a lot of jungle will be in the next post, before I think about putting more funny experiences into the blog entries again :P.
3 2 1 Vaaaaaaaamos