9 Best Things To do in Malawi And A Full Travel Guide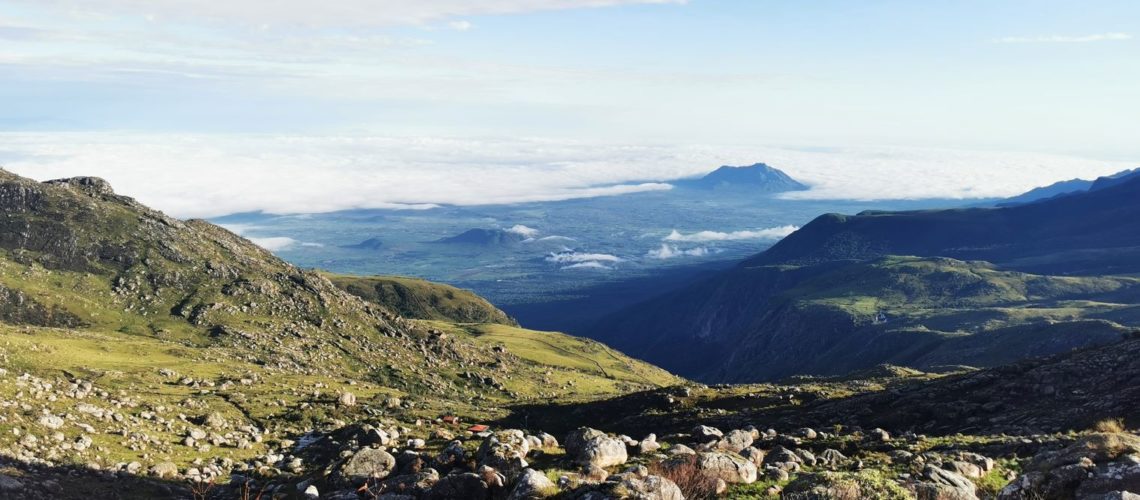 Malawi is located in the south-eastern part of Africa, bordering Zambia to the north-west, Tanzania to the north-east and Mozambique to the south. Malawi has the beautiful nickname "the warm heart of Africa" because it is famous for its hospitality. You watch children walking barefoot on tiptoe, or meet fishermen on the shores of Lake Malawi who give you some fish because they are happy to see you. The fascination of Malawi lies not only in the way they welcome guests, but also in the uniqueness of nature. If you want to discover Africa, there is no way around a visit to Malawi. What can you do in Malawi and how can you imagine visiting this country? You can read about it below.
Why to choose Malawi as a travel destination?
Malawi is an insanely diverse country and there are a number of reasons why you should choose Malawi as a travel destination. Peace is one of them. Malawi has been at peace for years and there has never been a single recorded uprising. When you are in Malawi, you are either attracted to the people or the people are attracted to you: The hospitality of the people is indescribable. Visitors are treated with the utmost respect and you are gladly invited to their homes for lunch. Malawi also has an insanely diverse landscape and with its natural habitats such as the Mulanje Massif, wildlife centres, game reserves, waterfalls and Lake Malawi, it is a country that should be seen.
What language is spoken in Malawi?
The official language in Malawi is English. However, not everyone speaks English fluently, as most people in Malawi speak Chichewa as their first language. Other languages spoken in Malawi include Chilomwe, Chitumbuka, Chilambya, Chiayao and Chinkhonde. Many children, especially those from village areas, only come into contact with English at school, as this is the language of instruction. Nevertheless, school education is a privilege in Malawi. Schools are poorly equipped and classes in public schools often have more than 100 pupils. Malawi is one of the poorest countries in Africa, yet it has so much charm and the people are bursting with joie de vivre. 
Is Malawi safe to travel?
I felt safe in Malawi. The people are helpful and I was able to move around freely during the day without having to worry. In the bigger cities such as Lilongwe, Blantyre, Zomba and Mzuzu, it doesn't hurt to be a little more cautious and if necessary check with the hotels or hostels about the current situation and find out if you can move freely throughout the city centre. The crime rate is low and cannot be compared to South Africa, where you can rarely move around freely. However, in the larger cities it is safer to walk in larger groups or take a taxi after dark.
What do people eat in Malawi?
The local Malawian cuisine is mostly nsima (prepared from cereal flour, which is also a staple food in Malawi). This is eaten with chambo fish and thelere (okra) as vegetables. Alternatively, there is usually rice with beans and grasshoppers. Nsima is a special dish that you should definitely try. Many restaurants, especially in the tourist areas, have adapted to western cuisine and depending on your mood, you have a wide choice, even if you don't want to eat nsima or rice.
What is the best time to travel to Malawi?
September and October are the best times to travel to Malawi, because then it is quieter, the sun is shining, the evenings are cheerful and the average temperature is 30.6 °C, while the average low temperature is 18.5 °C. You can also experience summer festivals on the beaches of Lake Malawi. Summer festivals are celebrations organised by Malawians, where both international and local musicians perform. You can listen to the music while eating some food or enjoying a cold beer at the stalls. The events have been led by international artists such as Busy Signal from Jamaica and Diamond Platinum (Afro artist) from Tanzania, among others.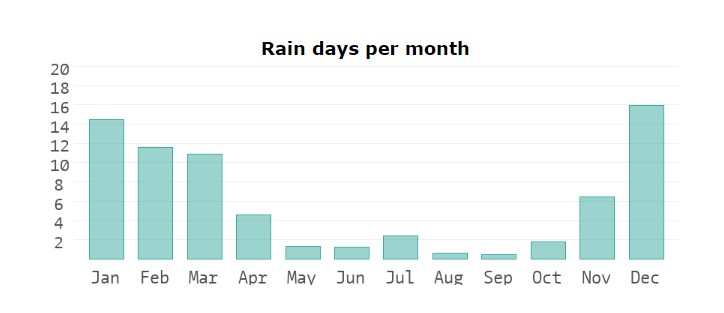 The 9 best places to visit in Malawi
A visit to the Majete Wildlife Reserve
The reserve is located in the south-western part of Malawi and is accompanied by the Lower Shire Valley. Majete is about 70 km (an hour and a half's drive) from Blantyre (Malawi's commercial capital) and Chileka International Airport. Majete boasts of being home to the "Big Five": leopard, lion, African buffalo, elephant and rhino. Once in Majete, you will be fascinated not only by the views of the wildlife, but also by the luxurious five-star hotels such as Mkulumadzi Lodge and Ng'ona Lodge (on the banks of the Shire River, 1.6 km from the gates of the Majete Game Reserve). Prices for accommodation and meals vary according to preferences. If you decide to stay at Mkulumadzi, you can get the latest information here. Prices for Ng'ona Lodge can be found here.
A hike on the Mulanje Massif
The Mulanje Massif is located about 65 km east of Blantyre, close to the border with Mozambique. The Mulanje mountain range is a unique ecosystem and is extremely popular with hikers and climbers. There are many mountains to climb in the range, with Sapitwa being the largest peak in Malawi at 3,002 metres. Other well-known peaks include Thuchila (2,750m), Chambe (2,650m), Mt Soche (2,550m) and Mt Likabula (2,450m). The mountain range is perfect for hiking and you can take up to two-week tours (but even 2 or 3 night-trips are also nice) and enjoy the most varied and beautiful views, visit waterfalls, swim in rivers or watch wildlife. The whole thing is also made very easy, as there are a total of 10 huts to stay in. A night in a hut costs USD 1 per person per night and has to be paid at the beginning with the entrance fee to the national park. There are open fireplaces for cooking and the huts are always kept in top condition by a person from the nearby villages. They spend the night separately in a building next to the hut, as the huts are only for hikers. They are the first point of contact on site, boil you hot water for a shower and light the fire if you want something to eat. After a night in a hut, it is customary to tip the maintenance man 1 to 2 USD. I myself did a 5-day tour there and the Mulanje Massif is definitely one of my highlights.
It is recommended to book a guide for the tour. You can do this on the spot or you can support trained trekking guides like Vincent and Fanuel. Both come from a village around the Mulanje massif and are involved in a social project. They use the income from the treks to support orphans. At the moment they take care of about 10 orphans and support them by paying school fees, school material, food and if necessary share the house with them. During the school holidays, they take them on hikes or teach them useful handicraft skills such as carpentry or sewing. I myself stayed with them for 3 nights and had a look at their project on site and can only recommend contacting them if you have an upcoming trek. You can get more information about them here.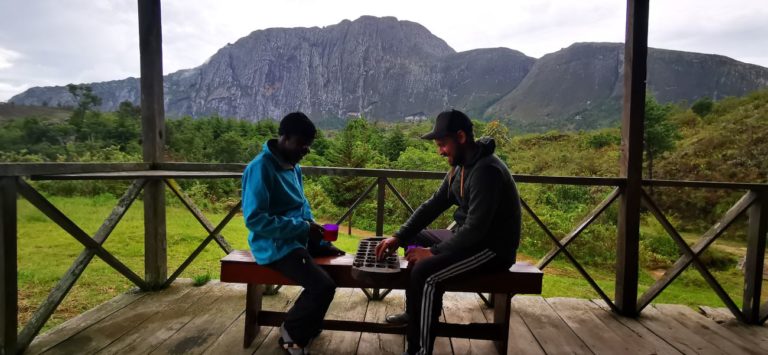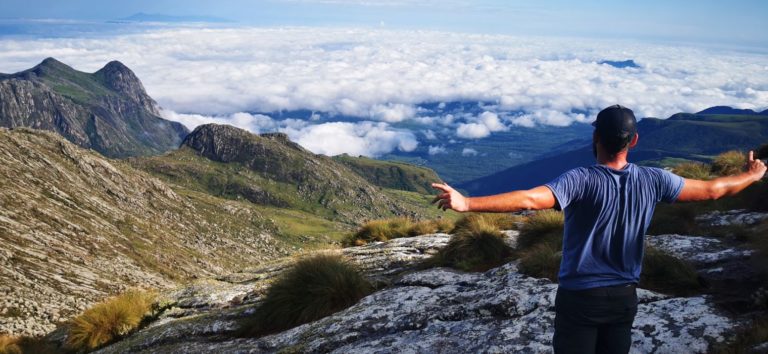 Discover the Liwonde National Park
Liwonde National Park is one of Malawi's best wilderness areas. On a boat safari you can see animals like elephants, crocodiles and hippos. Liwonde National Park is also home to the rare and endangered black rhino. But a boat safari is not the only way to get your money's worth. If you like hiking, you can also explore the area on your own. There are numerous hiking routes in the area that invite you to discover the diverse nature up close.
Get to watch stars sparkling on the Lake Malawi
Lake Malawi is nicknamed the "Lake of Stars" not just for fun, but in reality the lake does produce stars if you look closely. The crystal clear waters are perfect for snorkelling, diving and fishing and will leave you wanting more. You can also enjoy the beaches of Lake Malawi while watching the beauty of the setting sun. Lake Malawi is about 75 kilometres wide at its widest point and between 560 and 580 kilometres long. This makes Lake Malawi the fifth longest freshwater lake in the world.
In addition, you have the unique opportunity to observe unique fish species that only occur in Lake Malawi. Lake Malawi is home to the largest number of cichlids in the world, with around 700 to 800 different species, and what could be better than snorkelling in relaxed waters with colourful fish? A popular place to reach Lake Malawi quickly from Blantyre or Lilongwe is Chimbe. Chimbe is not far from Monkey Bay and can be reached by moto-bike taxi for about 2USD from Monkey Bay. Chimbe has a cosy atmosphere where you can wait for your ferry to Likoma or spend a few relaxing days on the beach or buy some crafts from the locals to support their living.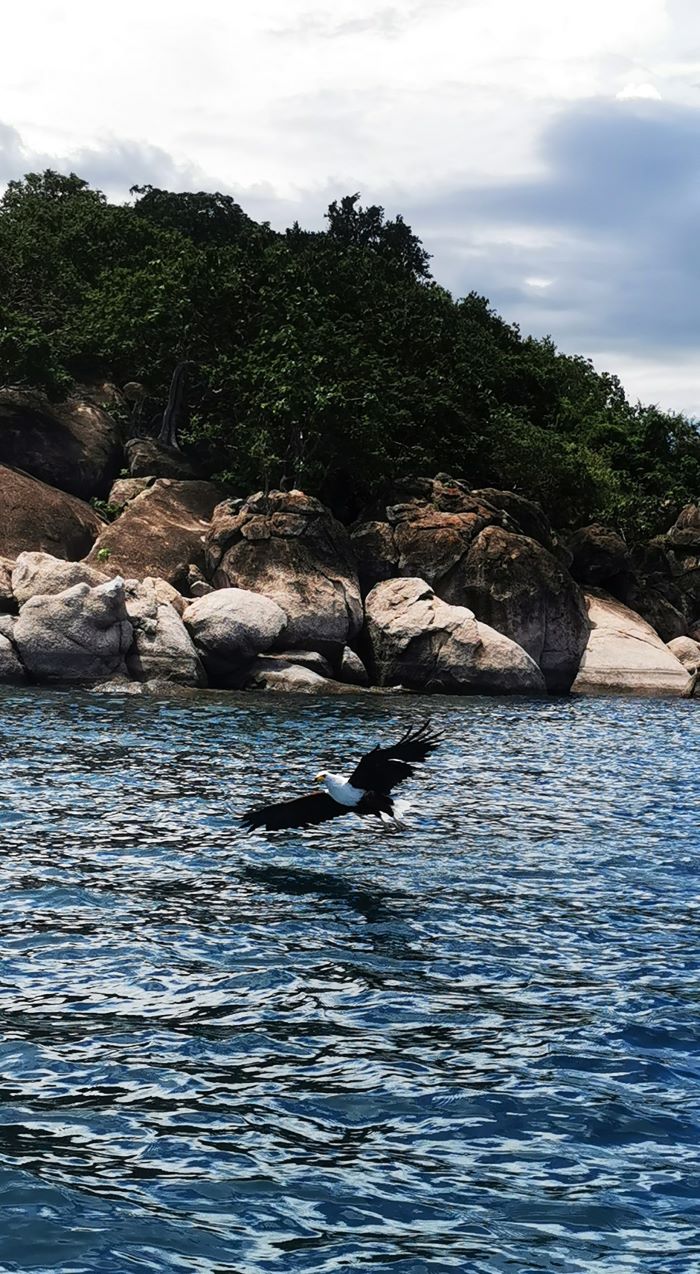 Take a ferry to Likoma Island
Likoma Island is the largest of the islands in Malawi decorated with baobab and mango trees. Its isolation from the main land and affable atmosphere gives chills to the visitors. You can decides to view Likoma Anglican Cathedral Church built in 1905 by the missionaries or join Likoma Island divers as you snorkel and dive in the freshwater. You can as well extend to see a stone at Makulawe which rings like a bell, and it is commonly known as 'Mwala Belo' (the ringing stone) by the locals. The main access to Likoma Island is by a ship well-known as Ilalla. You can choose to take a ship from Monkey Bay (Mangochi), the main ship's harbour to Likoma Island, (a 27 hours journey) which departs on Friday and reaching Likoma the following day. Or you can ferry from Nkhata Bay on Monday evening and you will have to reach Likoma in wee hours of Tuesday. Their prices varies according to classes: deck upper class, second class and common class. They also have cabin rooms. You can check Malawi Plus for prices.
By motorbike to Livingstonia through Chitimba
A plateau, located in the northern region district of Rumphi, 430 kilometres away from the capital city of Malawi, Lilongwe. Livingstonia boast itself of being a historical place founded in 1894 by the missionaries from the Free Church of Scotland. From Khondowe you can take a motorbike taxi, which is your main mode of transport, along the winding and steep roads past the popular backpacker accommodation "Mushroom Farm" to Livingstone for about 4 USD. When you arrive on the plateau, you will probably be greeted by the sounds of birds resting and nesting in the natural trees. Around Livingstone, the Matchewe fall is another sight which you are likely going to tumble in adoration: watching water slip-slopping from nowhere.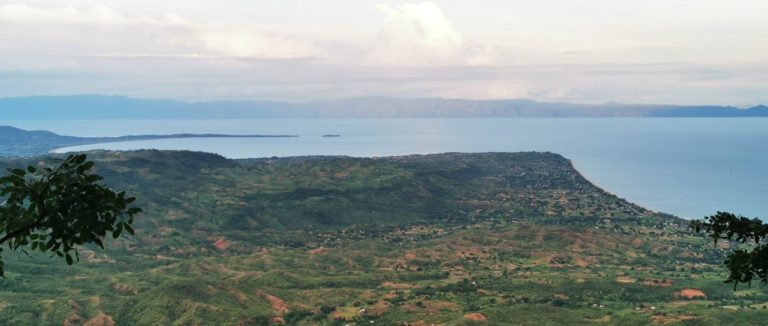 Enjoy the Lilongwe wildlife centre
Malawi's only wildlife reserve is located in a beautiful forest area in the capital Lilongwe. Wild animals such as antelopes, crocodiles, small carnivores and hyenas live here, as well as over 100 species of birds. Do you like waking up to the sound of birds? Then Lilongwe is the place for you. Visitors can learn more about the many animals at the wildlife sanctuary, which offers wildlife viewing and guided tours, as well as volunteering opportunities to help care for the animals on site.
Stay a few nights in Nkhata Bay
Nkhata Bay is located in the northern part of Malawi and is well known among backpackers and a popular meeting place where some of them spend a few extra days. Nkhatabay is known for its beautiful beaches and vibrant culture. In Nkhata Bay you can visit places like Kande Beach, a popular place for swimming and sunbathing, as it is located on the shore of Lake Malawi. Some accommodations offer free kayaks so you can explore the lake on your own. Watching the local fishermen's boats at work is also a memory you will take home with you. You can also head to Chintheche, a small town that is a popular place for swimming and snorkelling. This city is inviting you to stay for a few days and relax.
A visit to the Zoa falls
The Zoa Falls form a borderline between Mozambique to the east and Malawi to the west. You will not fall into Zoa Falls but you will fall for Zoa Fall. Zoa falls originate from Ruo River all the way from Mulanje. And when it rains the water gets angrier and you can hear the groaning at a distance. Will that not be magical to watch the rumbling, squealing and hollowing of waters? If so, why are you still undecided about packing your bags, taking your passport and setting off on an unforgettable journey to Malawi, the warm heart of Africa.