11 best things to do in Mozambique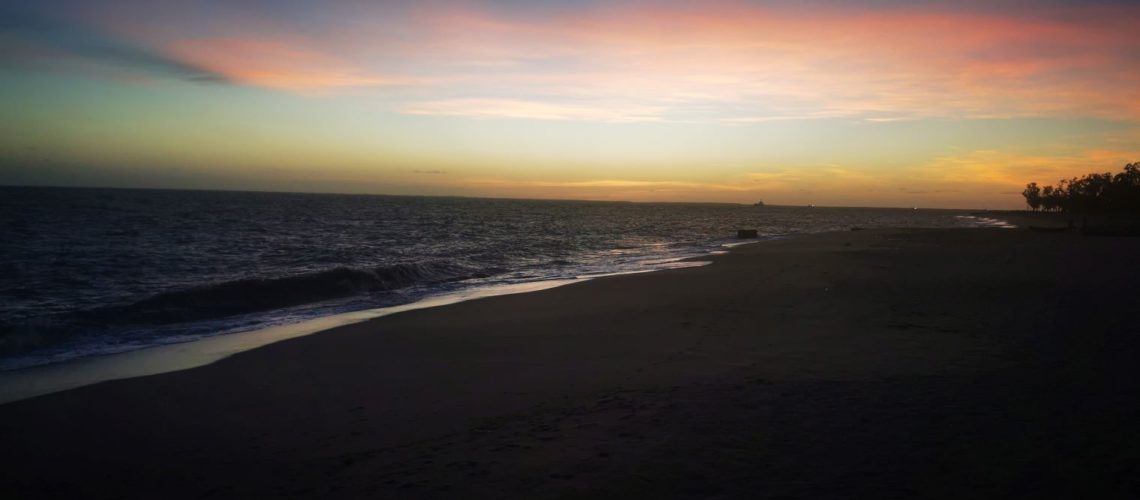 Where is Mozambique located?
Mozambique lies on the east coast of southern Africa at the Indian Ocean and the country is surrounded by other countries namely: the United Republic of Tanzania in the north, South Africa in the South, Swaziland in the Southwest, Zimbabwe and Zambia in the west and Malawi in the northwest. Mozambique is divided into 11 provinces which are; Cabo Delgado, Gaza, Inhambane, Manica, Maputo City, Maputo, Nampula, Niassa, Sofala, Tete and Zambezia with the top five cities of Matola at number one, then Maputo, Nampula, Beira and Chimoio. The population of Mozambique ranges at 29 million but the majority of the population still lives in rural areas. One of the interesting thing about Mozambique is their flag which bears a firearm, AK-47 Kalashnikov. You might think it symbolizes the acts of violence but in reality the firearm is a symbol of defense, vigilance for freedom and independence. As Mozambican people were colonized by the Portuguese in 1505 and it lasted for 470 years. This is also one of the reasons that Mozambicans uses Portuguese language (as their official language) to facilitated trade and day to day communication.
Why to choose Mozambique as a travel destination?
Mozambique has something for everyone from a game walk in Niassa Reserve, Surf and fish at Bazaruto Island, explore the vibrant city of Maputo. Being in Mozambique, you are able to see things you have never seen before like:
Niassa reserve
Is a nature reserve located in the province of Cabo Delgado and Niassa. And it covers 42,000 square kilometers (10,000,000 acre) that is huge, isn't? That is not only it the reserve makes up to be one of the largest protected area in the country. You may wish to know since it is protected is it accessible to the tourists? Yes it is. The reserve was once closed following armed attacks between December and January of 2021. In 2022 the government reopened the reserve to the general public and that includes the tourist. Nevertheless, one has to know that Niassa Reserve does not include accommodation in or around. Henceforth, visiting Niassa reserve is only for adventurous travelers who are totally self-sufficient. But it is a recommended place to visit as you are able to see elephants, lions, leopard, wild dog, sable, kudu, wildebeest and zebra.
Surfing and fishing at Bazaruto archipelago Island
Lies in Bazaruto National Park, off the coast of southern Mozambique. Bazaruto has six Islands off the shore coast of Mozambique and the name Bazaruto means "Island of the mist" which is just 80 kilometers southeast of Save river mouth in Mozambique. You can reach the Bazaruto Islands by boat which takes approximately 45-60 minutes depending on the ocean tide and you will pay $110 or you can go by the plane from the mainland of Mozambique, Vilanculos which only takes about 40 minutes at a tune of $214. Bazaruto Island is famous for its sandy beaches, coral reefs, and opportunities for surfing and fishing. The best time to visit Bazaruto is during dry season which runs from May to November.
Explore the electrifying city of Maputo
Maputo is the Mozambique's most packed and famous city not only because it is the capital of Mozambique but it also offers amazing opportunities from its gracious scenery to the vibrant culture which brings you closer to the heart and historical time of the country. While in Maputo you may take a Tuk-Tuk and explore around: go to Maputo Fortress which was built by the Portuguese as a defensive structure and now turned into Military historical museum and it is dubbed as one of the most visited tourist attractions or cruise around Maputo Independence square with its huge Samora Machel statue which is one of the iconic symbols of the city. Maputo is the perfect starting point for your travel in Mozambique and gives you the first impression of how life in Mozambique might be.
What language is spoken in Mozambique?
As a multilingual country you are expected to see language in diverse but then Portuguese is the official language used in most parts of Mozambique. Of course, English is also used especially in the rest of the cities such as Maputo, Nacala and somehow in Cabo Delgado. But learning how to say, "ola' " as hello in English or "bom dia" which means good morning will do you good. That is why I recommend some basic Portuguese as part of your survival guide. Or at least some Spanish which makes it easier for the people to understand you.
Is Mozambique safe to travel?
If you travel to Mozambique then you need to get expert security advice as raids on towns and villages, roadside ambushes and other attacks are possible. That is why you will find an increase of security forces in Cabo Delgado and Nampula province. As you may be at a higher risk of being in inconvenient situations especially in city of Maputo and Beira. Exercising increased caution in Mozambique is a must even when it comes to health issues as some parts lacks the hygiene such as clean water, medical care and in other areas you are prone to mosquito bite that transmit Malaria. Nevertheless, Mozambique has trouble free-cities with minor crime cases and compared to South Africa you have less to worry about crime in Mozambique. I haven't had any bad experience while beeing in Mozambique.
What do people eat in Mozambique?
Mozambicans enjoy eating their staple food prepared with maize flour which is eaten with meat and vegetable stew. However, there are many different styles of cuisine. You may love a taste of Galinha Asada which is a roast chicken. You will find it grilled at the side of the road or take Matapa dish which is purely Mozambican. Matapa is made from stewed cassava leaves blended with ground peanut, garlic and coconut milk. Often times, Matapa is served with rice as a main dish, with crabs added to it for an extra flavor. Also, the Mozambican waters does provide sea foods and part of it are the prawns which often grows to an incredible size and you will enjoy eating them grilled and absorbed in piri-piri sauce.
Is there any corruption in Mozambique?
Actually it was one of the first countries for me where corruption is quiet obvious and officials don't even worry about hiding it. It is very common that you get asked by the police, army or border offials if you could helpt them out with some money. If you take public transport you are going to see that every 20-50km your bus is going to be stopped by army or police. Every time the driver hands over some notes with his license. It is easy to spot for everyone in the bus that they hand over around 1 usd in local currency to the officials and than the journey continues to the next check point.
I also do have a special personal experience with bribing. As you pass many controls,when taking the road, from time to time the officials will ask you as a foreigner for money.  In my case the most serious control was when I was sitting in front of the bus and 4 people from the army took my passport and asked me to get out of the bus for a chat. They asked me to follow them behind the bus and then they made a circle around me and told me "we are hungry" in order to get some money. As I am aware that food is indeed a problem in a poor country like Mozambique … I still think that bribing the military or the police is the wrong way as they have an income and the other people in the country are the ones who suffer. So I try to survive without bribing anyone. So did I try to talk my way out in this situation. As I am not speaking any portuguese, I thought the best way is to speak in Spanish to the Portuguese army. As Spanish is mostly understandable for portuguese. So I told them with a smile, that we all have a better day if I don't give them money. And also that it is a way nicer experience for me as a tourist and for them because they don't need to feel bad (which obviously they wouldnt anyway hahah). After my short speech one of the guys said "oh you speak spanish" and started laughing. He than handed me over my passport and said "have a good journey".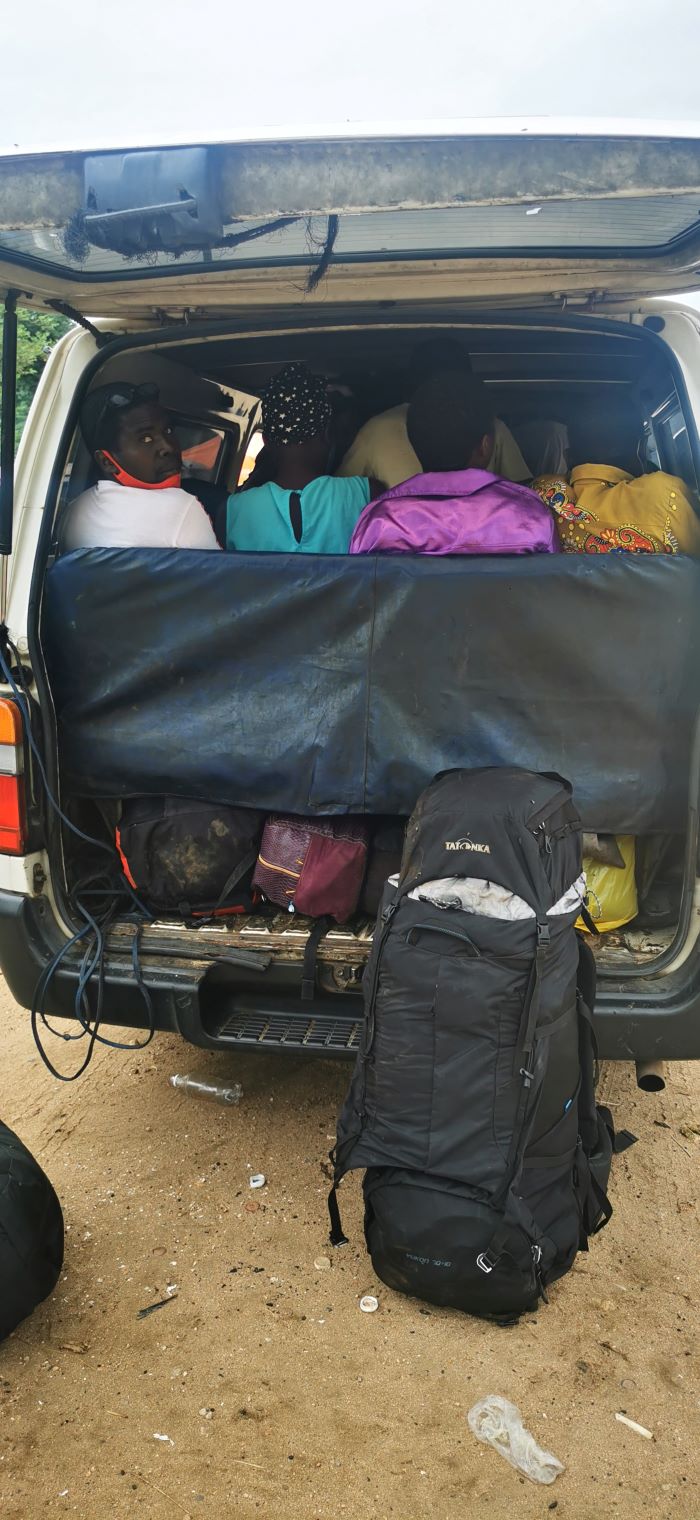 What is the best time to travel in Mozambique?
The best time to visit Mozambique is between August and October, during the dry season, with a perfect subtropical weather which stands at 27c to 32c. And during this season the skies are often clear with a blazing sun. You will likely to enjoy the Mozambican beaches; one of the so many things Mozambique is famous for. Unlike, in January and February where rain pours and the beaches are mostly wet besides, the sun plays hide and seek. You might not be able to enjoy the Mozambican beaches as much as you could in other months..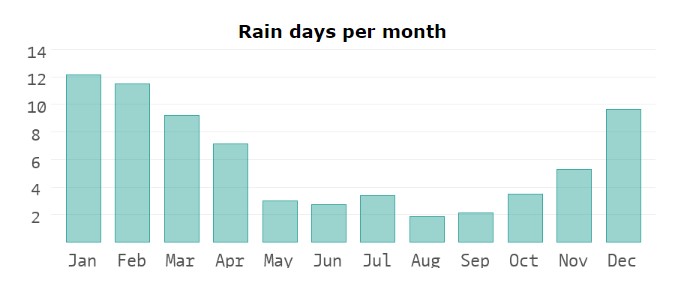 The 11 best places to visit in Mozambique
In most countries there are always must-see places and Mozambique prides itself of having such places in abundance. You may love to experience the magic of Machila, see what makes Inhaca Islands habitable, dream of the long beaches around Tofo, what lies on top of Fort Sao Sebastian, Macuti Lighthouse and Shipwreck, National Money museum, Nampula or else, walk in Tunduru Botanic Gardens or visit Vilanculos. What about taking a look at the Museum of Natural History? Perhaps, Benguerra sight might be a perfect sight for you.
Machila Magic
Located in 19 De Outubro, Vilanculos VNX. This is a place where you will find local handcrafts and art which depicts Mozambican culture as well as African in general. Local village people gather to sell their work as source of income. Machila Magic is a famous tourist destination for most international tourist.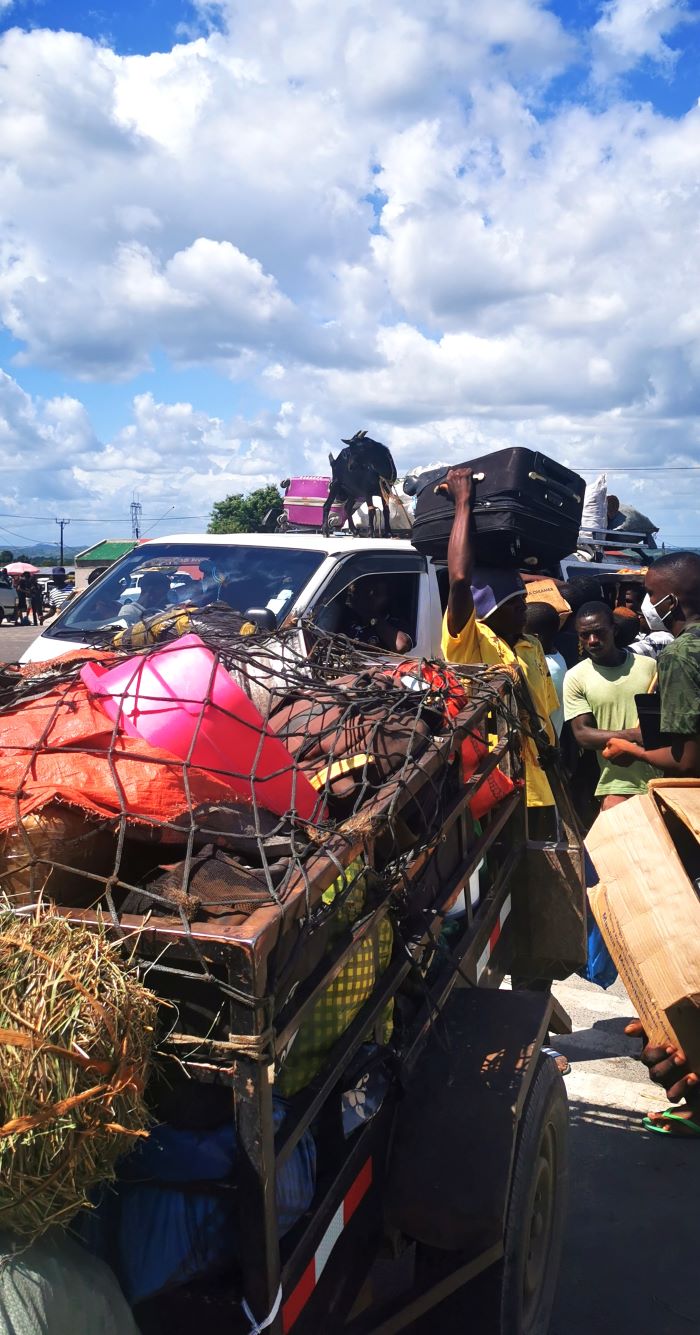 Inhaca Island
Decorated with natural tranquil beaches which makes it to be one of the most visited place in Mozambique as people come to relax on its beaches by taking a walk along the seashore while others enjoy swimming in its waters. You might as well try some delicious sea food on the island provided by its restaurants. You can reach the island by ferry as you enjoy the view.
What lies on top of Fort Sao Sebastian?
If you would like to see the panoramic view of the sea and skyline then Fort Sao Sebastian is the place to be. Fort Sao Sebastian is located in the Mozambique Island just 4 kilometers from the mainland. Fort Sao Sebastian was built to protect trade route of the Portuguese. And its remains still stand tall near the ocean. The heritage is flaunted to be one of the most popular tourism charms in Mozambique.
Vilanculos
One of the hidden beauties in Mozambique. Due to the bad quality of roads in Mozambique. Vilanculos is sometimes a bit harder to reach and the drive with the public transport is very time involving. Anyway, once you reach Vilanculos, you can see turquoise waters, you can explore beautiful coral reefs, enjoy fresh seafood in one of the nearby restaurants or go for some island-hopping and make a trip to the Bazaruto Archipelago. Vilanculos is famous for its beautiful dive sights. You can do some scuba diving or snorkeling around beautiful coral reefs.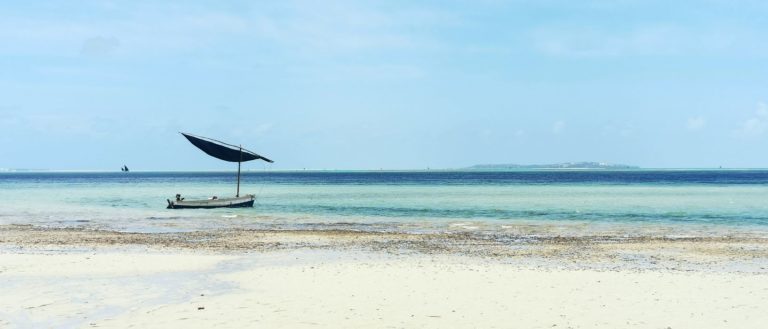 Macuti Lighthouse and Shipwreck
While some only see the shipwreck in movies such as Titanic, Macuti offers a lifetime opportunity for you to see the remains of the ship up close which is yet to submerge. Imagine looking at a ship which refused to dive the depths of the ocean. What is also worthwhile to see at Macuti is the lighthouse which illuminate ocean view.  Macuti Lighthouse and shipwreck is located in Estrada Carlos, Beira.  
National Money Museum
There is a money museum in Maputo, Mozambique happened to harbor such a place. This museum is dubbed to be one of the most famous and top visited place in Mozambique. You can learn about the economy, previous coins and the history of money in Mozambique. It houses a realistic collection of money including historical and modern ones. Its building is small but its money assortment is massive. If you happen to be in Mozambique make sure that you stop by this place to learn about how money has evolved over time.
Mozambique Island
You cannot talk of Mozambique without mentioning Nampula Province. On the coastline of the Nampula Province is the home to several Portuguese architectural buildings in Stone Town on Mozambique Island. With structures such as Fort of Sao Sebastiao, Chapel of Nossa Senhora de Baluarte, Palace of Sau Paulo and so many others. While the southern part of the Island has Macuti houses with thatched roofs. In 1991 the Island was named a UNESCO World Heritage site. As it stands, the Island has now turned into an urban area.
Walk in Tunduru Botanic Garden
A 19th century garden with various species of trees. Tunduru Botanic Garden has a calm and soothing environment which makes it a nice place to listen to nature or to spend a quiet time with friends and family. If you happen to be around Henrique de Sousa in Maputo then drop by here and experience a brand-new experience of Tunduru Botanic garden.
Visit Tofo
Tofo is a calm down coastel town in Mozambique and famous for surfers and the long stretched and beautiful beaches. There are many surf schools where the people are happy to provide you with some classes or rent a surf board. Between June to November you can even see Humpback Whales passing through the waters and you can easily join one of the boats for a whale watching tour. Tofo is a pretty place and for many tourists the only destination when visiting Mozambique for one or two weeks.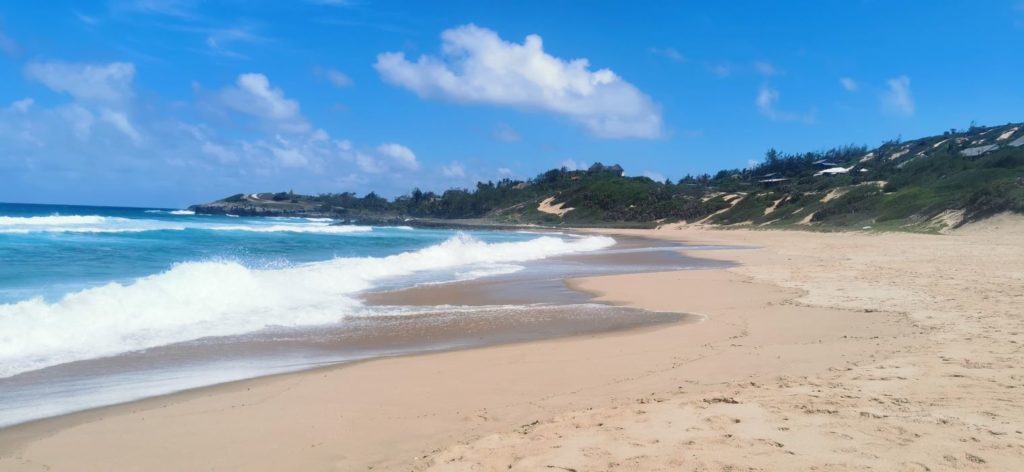 Museum of Natural History
Established in 1911 and located in the capital Maputo. The museum has its long standing history as it was first served as a primary school. But soon after gaining independence from the Portuguese rule, it was called Maputo Natural History Museum. The museum is a home to displayed and embalmed animals such as; giraffes, rhinoceroses, hippotamuses, lions and many others.
Benguerra Island
Located in Bazaruto and it is dubbed to be the second largest among the six Islands that comprise the Bazaruto Archipelago. It is a famous spot for snorkeling, fishing, horse riding, posh resorts and its white sand. The Island is a home to more than 140 species of birds and because of this, around 1971 the Island was turned into a National Park.
Mozambique is one of the places to be visited at all cost as it offers a wide range of choices for one to experience a life beyond their wildest dreams.