Beautiful hikes – what to do in Seward in 2 days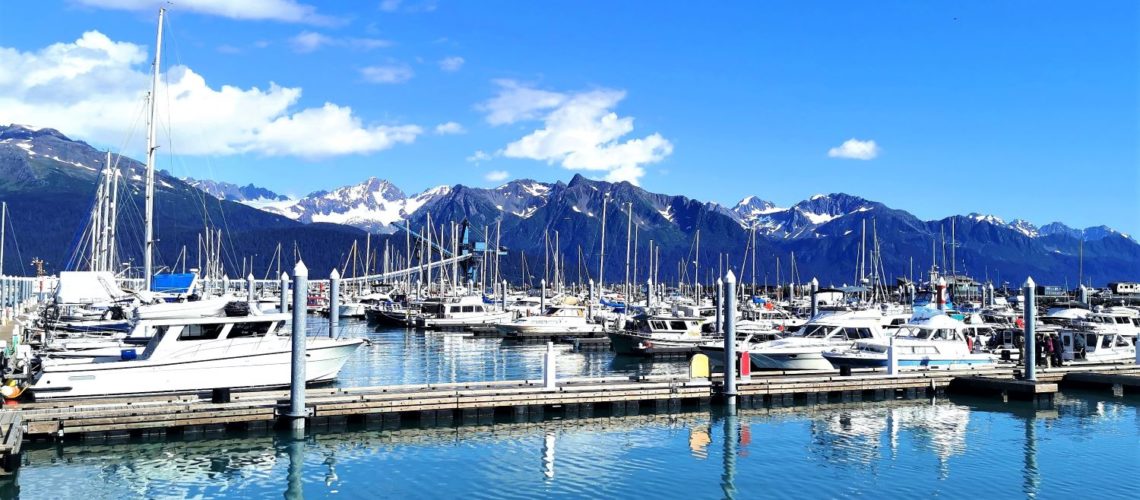 After visiting Anchorage, Denali National Park, Sitka and Juneau, Seward was the last highlight on my Alaska round trip. Seward is actually home to only 2800 people, but when summer comes, many tourists are looking for accommodation in this coastal town (or village). But why do so many tourists come to Seward?
First of all, I have to mention that people don't come here for the cute coastal town. If you take a look at pictures of Seward and the surrounding area, you will quickly realise what the real highlight here is. Seward is located at the Kenai Fjords National Park. This means that it is surrounded by impressive glaciers, snow-covered mountains and the cold ocean water with an exciting animal world. The nature around Seward is simply amazing!
Hotel or Apartment
Seward is the perfect starting point for day tours and is a great place to stay overnight. From here you can start any tour, have supermarkets and other restaurants and shopping facilities right around the corner and is therefore my recommendation if you don't want to stay overnight in the car.
Secret Tip – Camper
There is a beautiful hidden place as a secret tip. If you have a camper and don't want to use one of the nice campsites, you can camp for free on this quiet riverbed in the middle of the mountains. It is a really idyllic atmosphere and an amazing place to stay overnight in the nature. I opted for this option and every night other campers would arrive at this riverbed to warm up by the campfire and spend a peaceful night in nature. So a great place to sleep in a car or tent for the night can be seen here on the map.
What are the best hiking routes around Seward?
Harding Icefield Trail
Just getting to the starting point of the hike is impressive. There is only one road leading to the glacier. If you take this road, there is a lookout point relatively early on, where you can look across the dried-up riverbed to the glacier. There are plenty of parking spaces, maps and sanitary facilities at the foot of the glacier, so you can set off for the climb under perfect conditions. The hike is very popular but also very steep and is given a difficulty rating of "difficult" on hiking apps as well as on the information board. If you are in good shape, you can make the ascent in 2.5 hours and you will pass beautiful viewpoints that invite you to take numerous photos. However, most people take their time for the total of 14.8 km (outward and return). If you allow about 3.5-4 hours for the ascent with breaks, you will have a pleasant hike with plenty of opportunities for breaks and photos. At the end, you are rewarded with an incredibly beautiful view of the glacier and the surrounding mountains. An absolutely fantastic hike.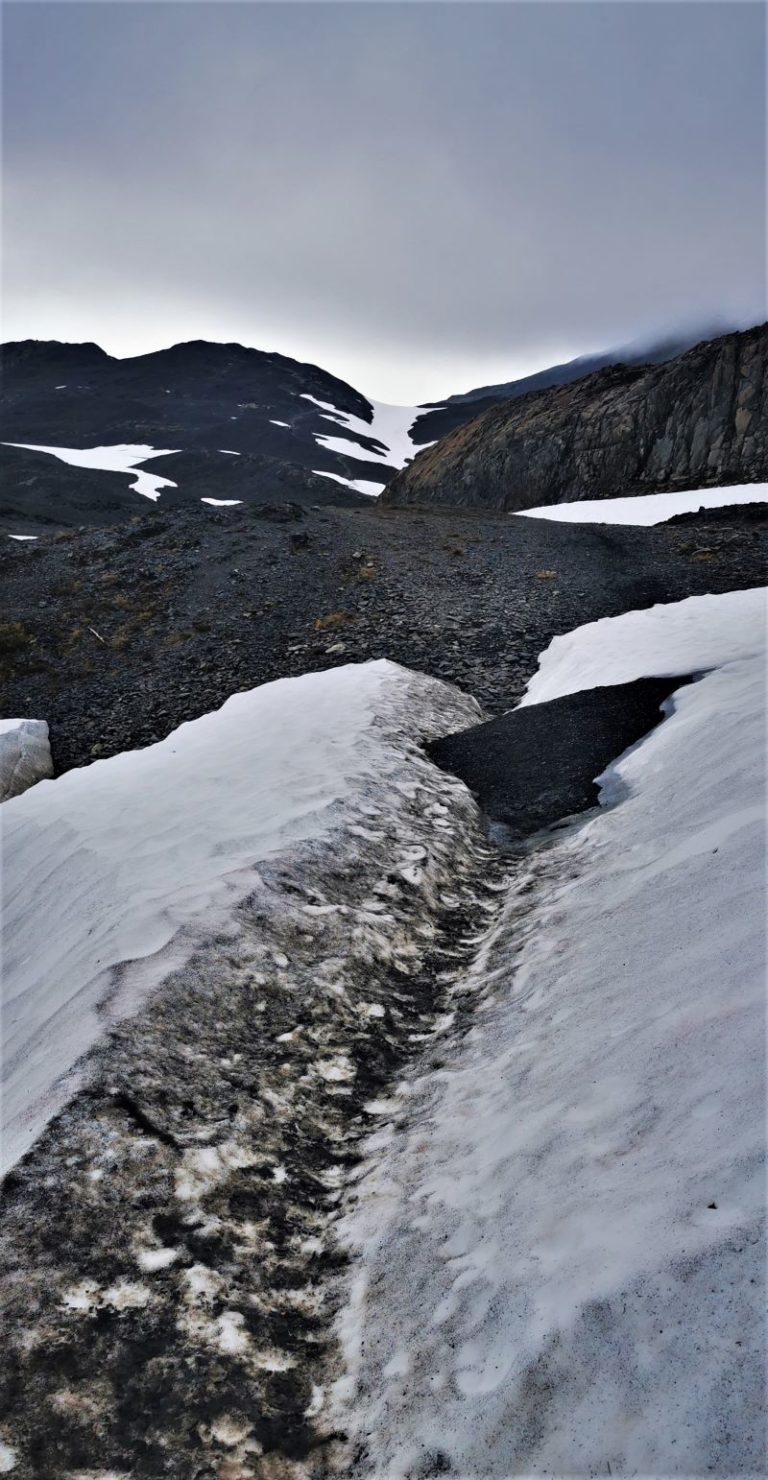 Lost Lake Trail
The Lost Lake Trail is a spectacular hike with no difficult climbs. You cover a total of 22.2 km for the outward and return journey. Because the trail is mostly flat, it is not very strenuous and is also popular with mountain bikers and joggers. Nevertheless, the nature is beautiful, as you walk along various diverse landscapes. You can see snow-covered mountains, the lake, dense forest, a waterfall (or an icy waterfall) and a variety of plants and other vegetation. It's best to set off early in the morning, as the trail gets busy around mid-afternoon. When you reach your destination, you can watch the Alaskan marmot foraging or marvel at the beautiful view of the lost lake while enjoying a snack. The hike is usually easy until September. An easier option than the Harding Icefield Trail but still with insanely beautiful diverse views to really get to know the nature around Seward.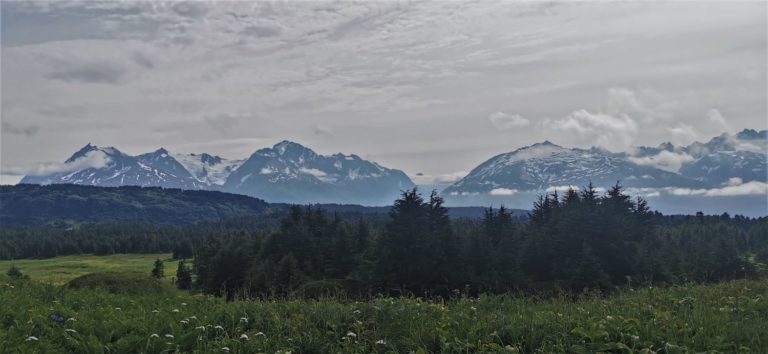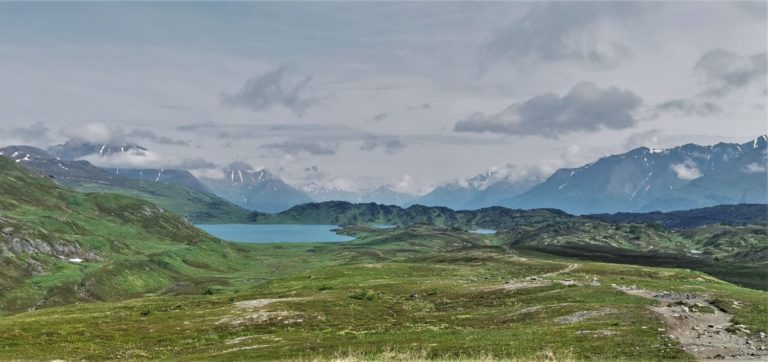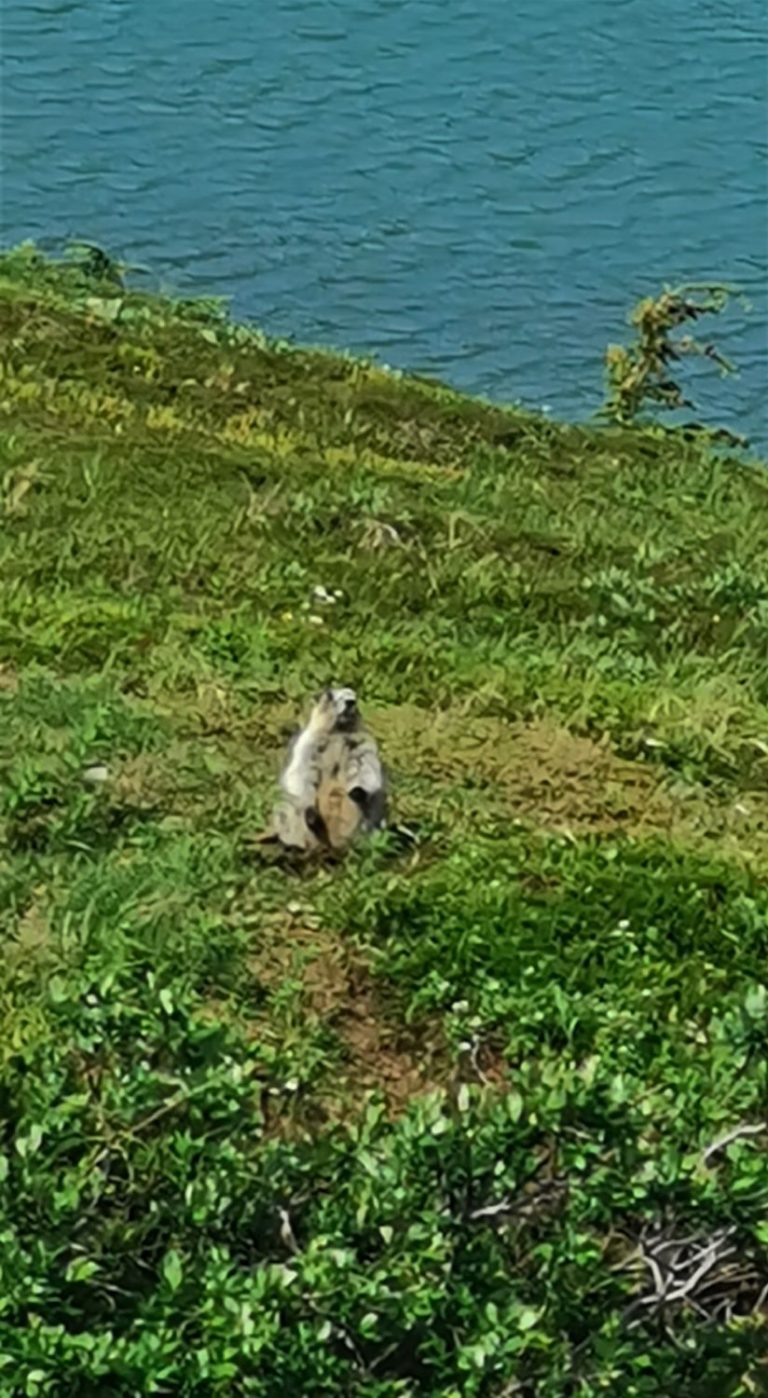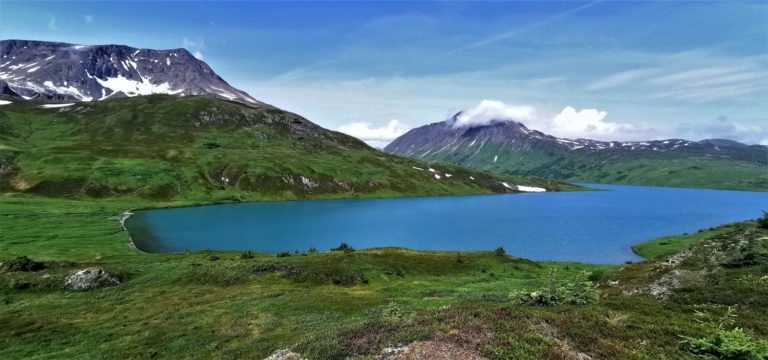 Ptarmigan Lake Trail
The last recommendation to enjoy the landscape around Seward with three beautiful hikes is the Ptarmigan Lake Trail. This is a beautiful half-day hike. The outward and return leg of this hike covers 11 km and takes only 2-3 hours. Especially if you want to stretch your legs a little on the way there or back to Seward, the trail is really excellent. Unfortunately, when I did the hike, the trail was a little unkempt and quite overgrown. You should therefore be careful not to step on your feet on the trail. Fortunately, you can't stray from the path because it is very well marked and you don't need a map or app. Nevertheless, with the exception of the many plants, it is a beautiful hike where you are rewarded at the end with a beautiful and peaceful view of Lake Ptarmigan. From there you have a great view over the quiet lake and it is really perfect to arrive in Seward with a little hike.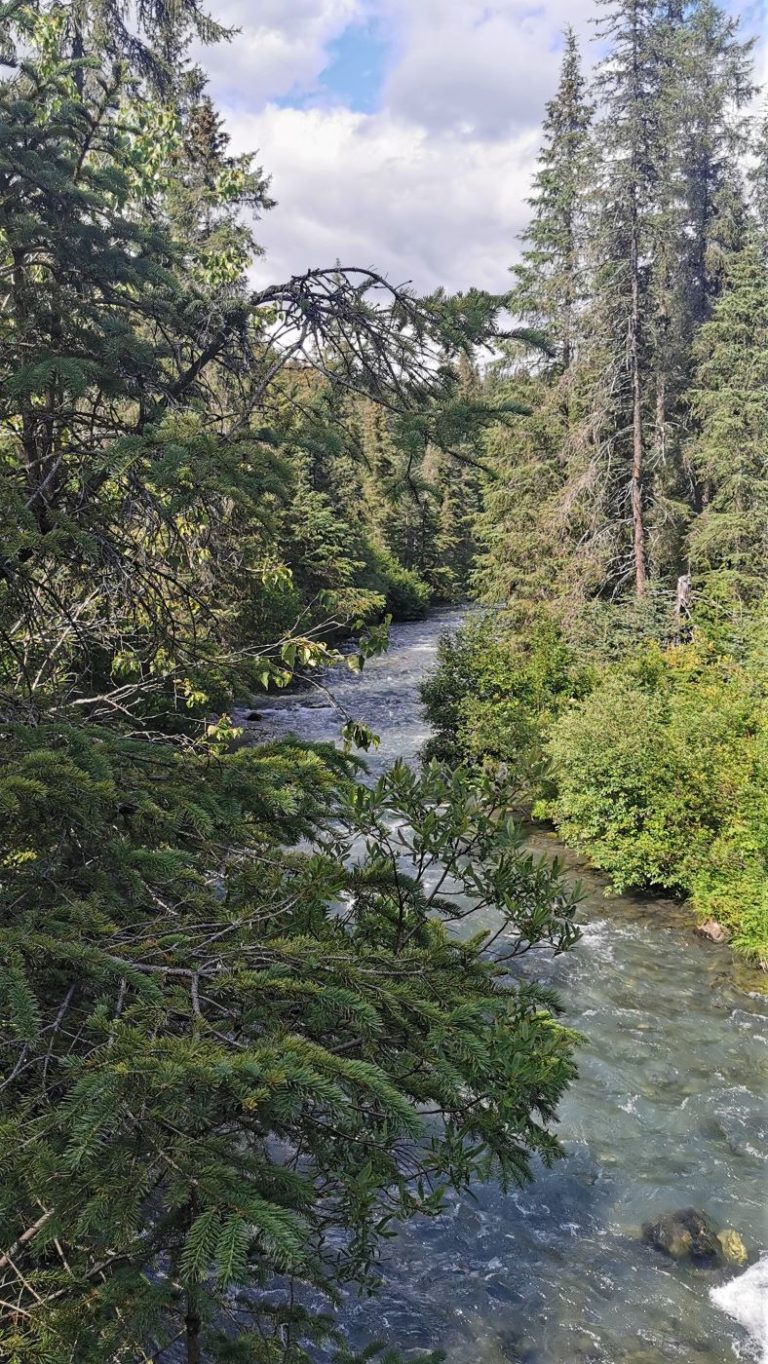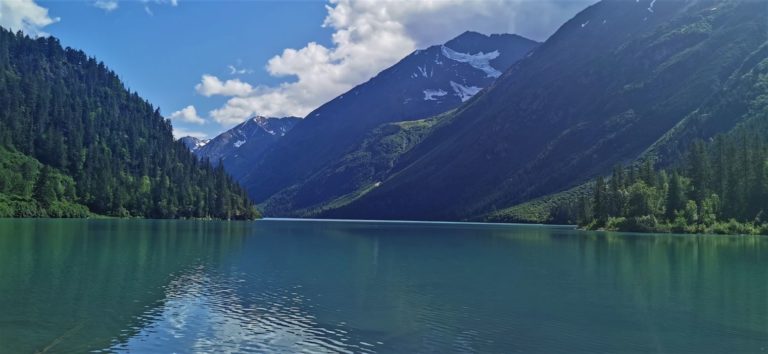 What else is there to do in Seward?
People mainly come to Seward to discover the beautiful landscape on foot. Therefore, I recommend that you should aim for at least one hike. However, if you don't like to put one foot in front of the other, there are other beautiful things to do in the area which I will briefly discuss here:
Visit the Exit Glacier Overlook
Where the Harding Icefield Trail starts, you can also take a very short walk to the Exit Glacier overlook and information boards. Here you can get information about how the glacier has changed over the past decades and just have a look at the huge glacier.
Fishing
Seward is popular for its fishing trips. Many locals from Anchorage and the surrounding area also like to come to Seward to fish on the weekends. Similar to Juneau, the fishing here is mainly halibut and salmon. You can get information about fishing tours or book them directly at the harbour.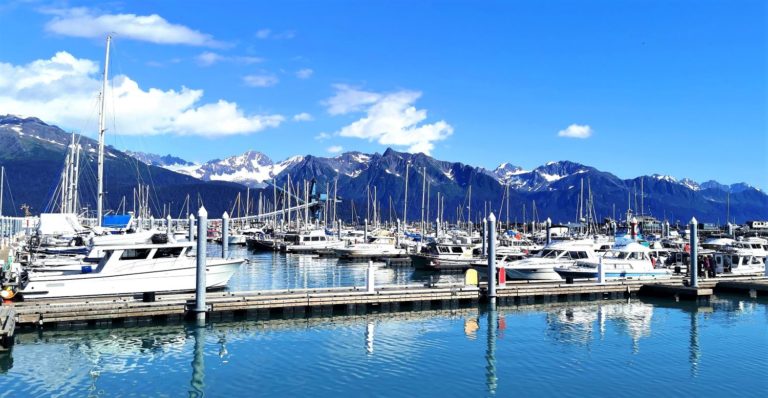 Visit the Kenai Fjords National Park
The Kenai Fjords National Park around Seward can only be reached by water in many places. With almost 40 glaciers, many birds, whales and other sea creatures, the area is excellent to explore by boat. Especially in the summer months, several ships leave the harbour every day, and you can join them for an adventurous day trip. But don't forget to dress warmly!
Finally, I would like to mention that Seward is really worth a trip. It can be reached quickly from Anchorage and is therefore a popular place to catch a glimpse of nature.