How to NOT take the ferry to La Gomera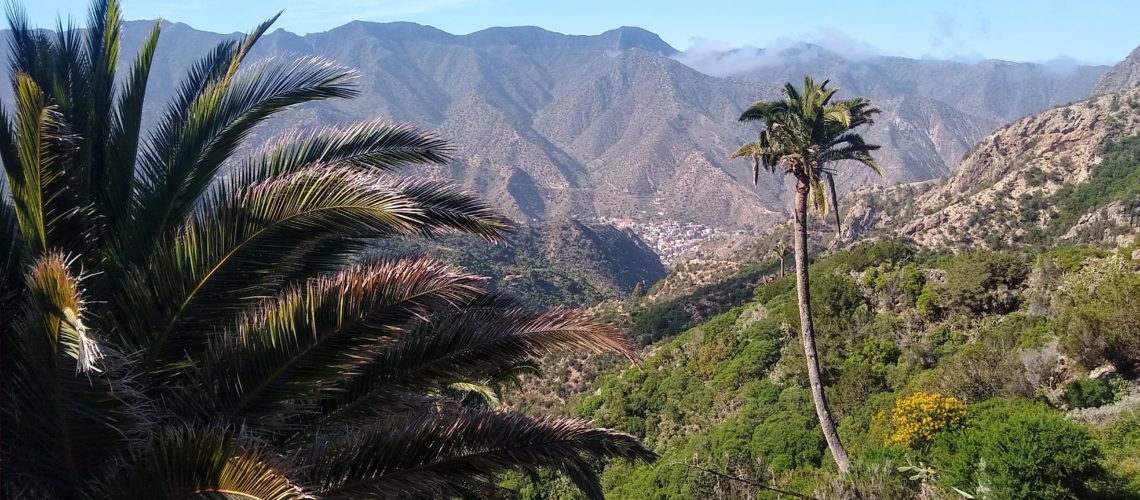 Here is a little personal anecdote about my journey to La Gomera. But if one or the other of you falls asleep after the first paragraphs, I'll tell you in advance about my upcoming travel destinations and I'm looking forward to seeing my friends and family back in Germany soon. Because… the last weeks on the Canary Islands have begun for me. On 22 of February I will fly to Malaga to pick up my car at the airport after it has been parked there for a little more than 3 months and bring it back to Germany. I will then continue on 24 of March 2021 by plane from Frankfurt to Canada/Vancouver. And before I report about the amazing La Gomera, here is a small example for all travel fanatics, how not to travel from Gran Canaria to La Gomera!
Last week, I decided on the spur of the moment to leave Gran Canaria and head for the hiking island of La Gomera. La Gomera has had a total of 0 active covidfalls in the last 14 days and is also one of the islands I have not yet visited in the Canary Islands. No sooner said than done! It can't be that difficult to take two ferries (unfortunately there is no direct ferry connection from Gran Canaria to La Gomera) to arrive in the capital San Sebastian de Gomera. Let's see…
After the first ferry from Agaete (Gran Canaria) to Santa Cruz de Tenerife worked perfectly and I was even able to book the ferry ticket to La Gomera directly with the ferry operator Armas including bus transfer at the bus station in Santa Cruz, nothing could really go wrong now and I should reach La Gomera the same evening around 7:45pm! So I booked my first night's accommodation in San Sebastian de La Gomera directly online.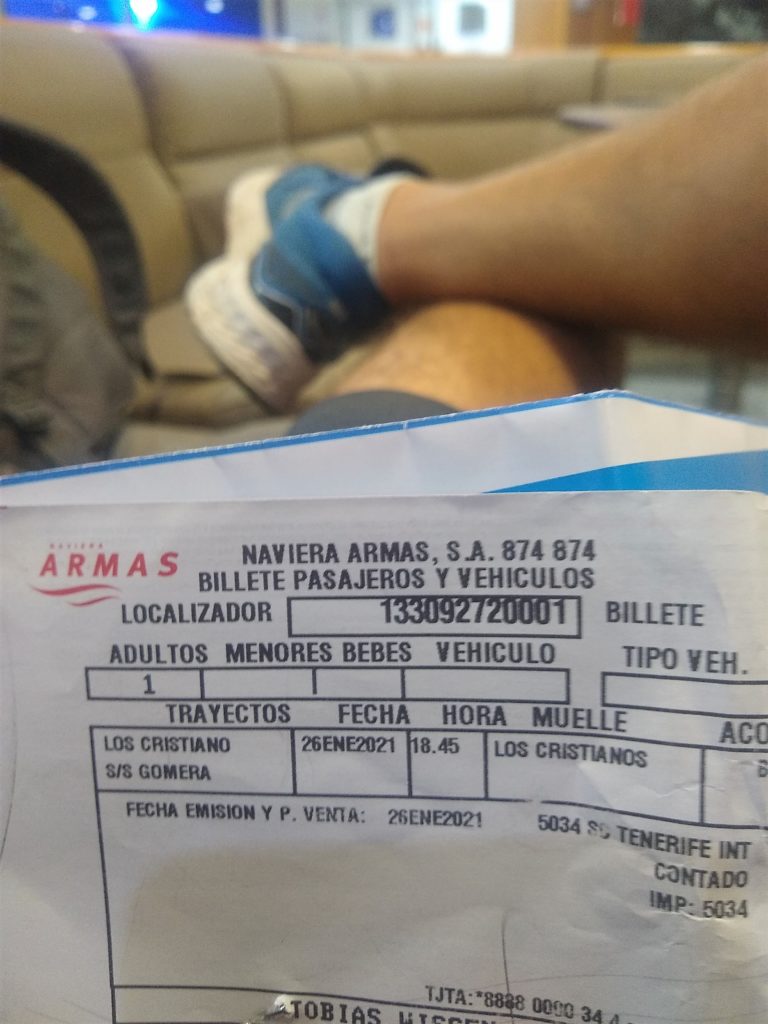 And everything went perfectly! I can already tell that it runs so perfectly that reading all the place names could almost make your eyes fall shut… well, it could just be a boring highliteless bedtime story ;). Anyway, the bus stopped right in front of the ferry and it was easy to get on and relax for the 50-minute drive from Tenerife to La Gomera. Which I did, of course, without a second thought! Around 7:45pm, I saw San Sebastian de La Gomera through the window in front of me. "Perfect, I arrived!
Some passengers were already queuing to get off the ferry. Next to me, people were sitting in their chairs, relaxed, and I thought, "Damn tourists, nobody's relaxed! There's still time to get out. First the cars are allowed out and so on…"… so I kept fixating on my mobile phone to use the time to write a little with friends. And the time flew by in exciting conversations… Suddenly it was 8:15 pm and next to me people were still sitting ultra relaxed in their chairs. When I turned towards the exit, however, the queue of people in front of the exit was gone. "strange, I thought… the people are sitting here for half an hour around me now and everyone still here is so relaxed and hardly anyone pushing towards the exit!". Another five minutes later, however, things started to feel a little strange. Outside, San Sebastian de La Gomera was still in front of us, and here on the ferry, nobody was moving except my fingers on my mobile phone. So I went to a small shop and asked when we could get off to reach La Gomera. The shop assistant looked at me a bit confused and startled and said (in the Spanish I understood), "you should have got off 30 minutes ago". Ok, maybe it was just me who was a bit scared! In any case, I stressed again that I would like to get off in La Gomera (as my ticket was only booked up to here and asked me… where else the ferry would go). The woman then called an other employee in captain's uniform, who explained to me that he had announced about five times that we were in La Gomera (well… I saw that too… but I expected a bit more personal service that I could really get off now… xD). Then the man in uniform quickly went out to check if it was still possible to leave the ship. But he came back shaking his head and told me that the ship had already left (even though we could still see La Gomera *sniff*) and that the next stop would be La Palma in 2.5 hours. "So a multi-stop, perfect!!!" and La Palma I was after all, double perfect!!!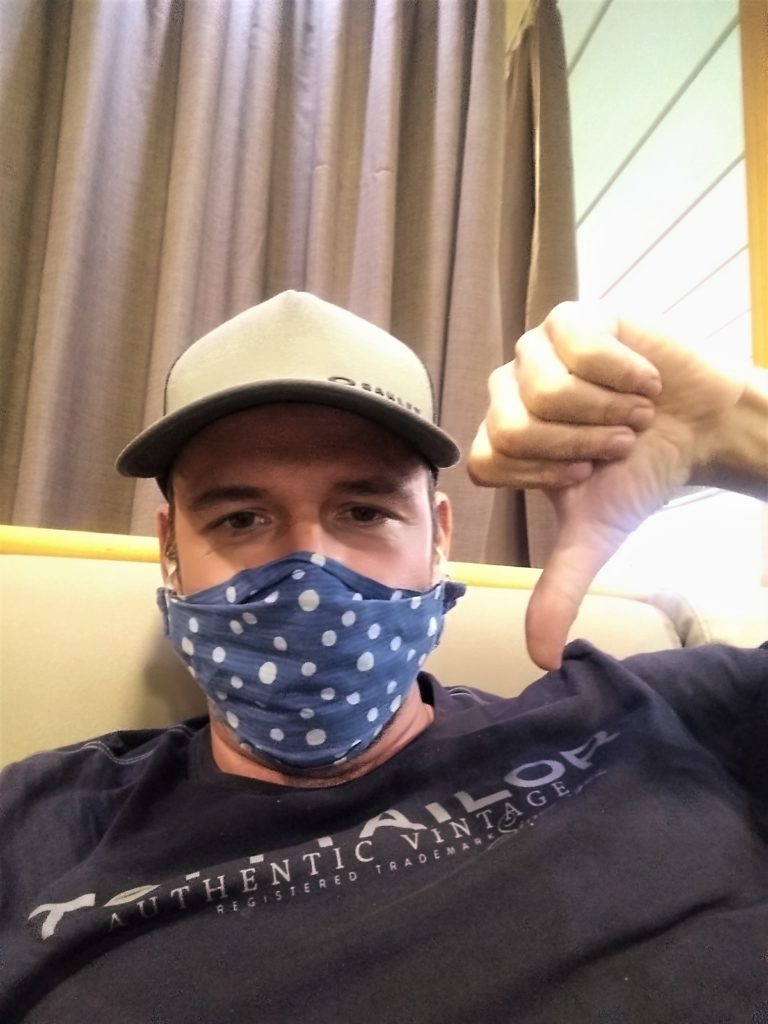 So after more small talk, I had no choice but to hold out on the ferry until 11pm (I could have been there at 7:45pm. La Gomera is a stone's throw from Tenerife). The next ferry back was supposed to leave La Palma at 4am which means even five hours of waiting! Fortunately, my booked accommodation was so accommodating and let me postpone the booking until the next day. Well, there I was still in the ferry, with even more time to talk to my friends on my mobile phone! The good thing is that I now know that the ferry from Tenerife to La Gomera continues to La Palma. Hooray!!!
I'll cut the ending a little short for you… after the ferry arrived at 11pm, the staff made it clear to me with Spanish, hands and feet "that unfortunately I can't stay overnight on the ferry haha. But I could stay in the port building and board at 03:15 and I didn't have to buy a new ticket. I get to travel back for free".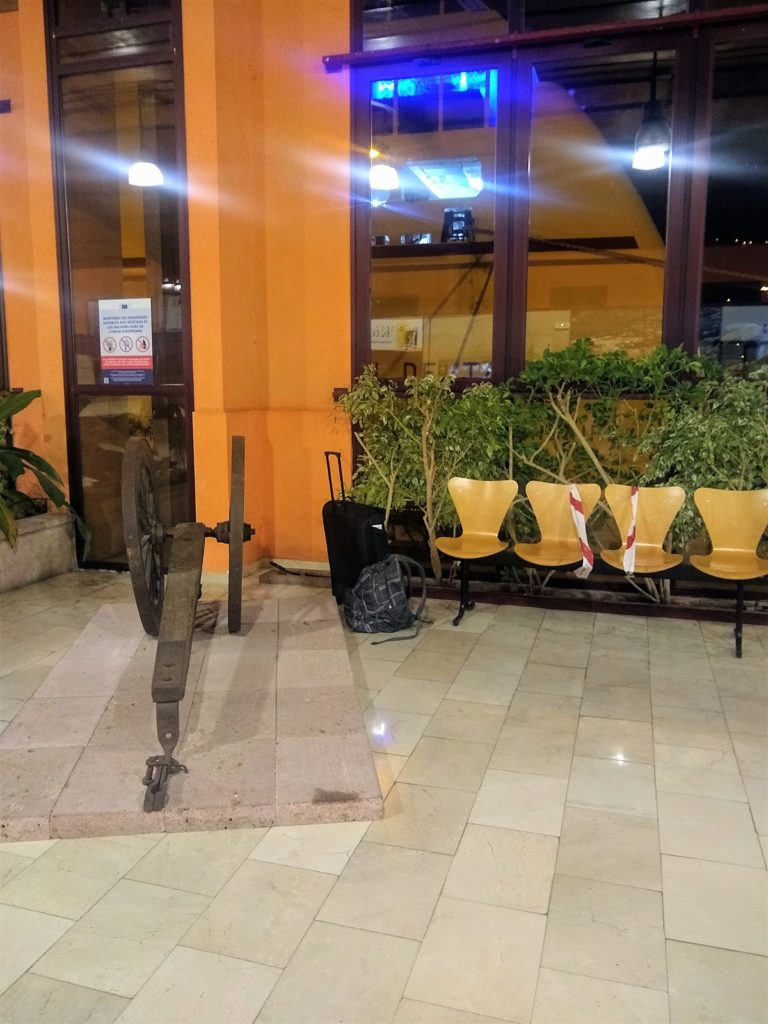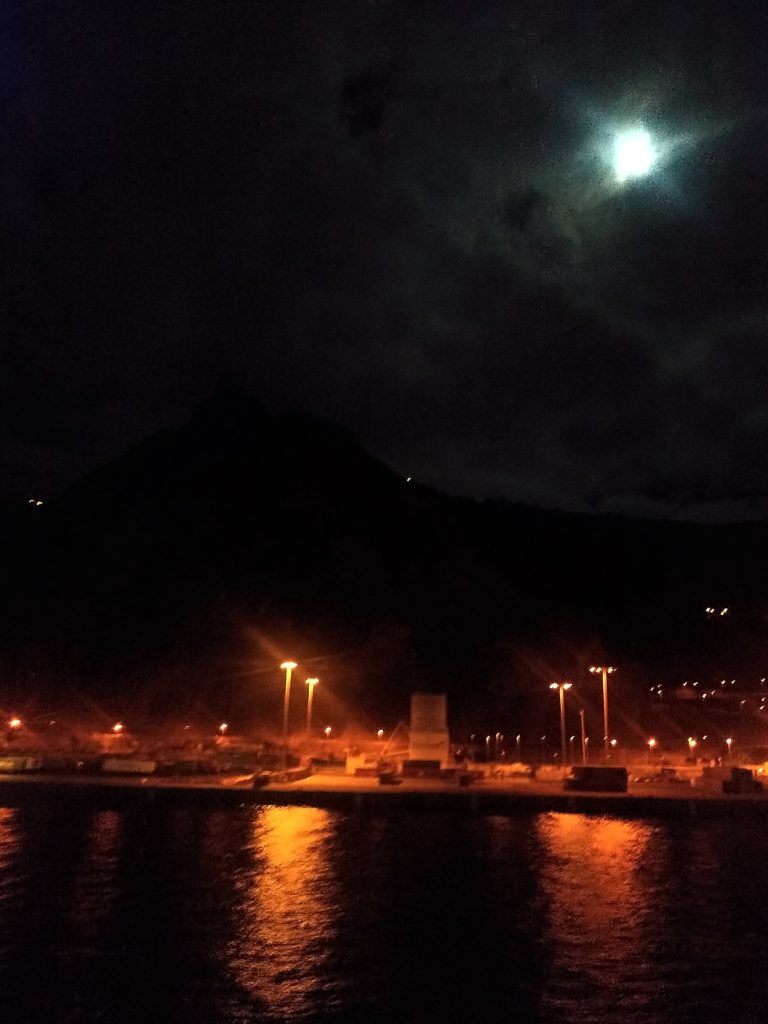 And yesaaaaaaaa, I did indeed make it! I didn't sit on the bench in the harbour building any longer and instead successfully boarded before sunrise at 03:15. Funnily enough, the same staff did the tour back to Tenerife (with a stop on La Gomera). In the end, all the staff really went out of their way to make sure I didn't (!!!!) oversleep on La Gomera and I was given an almost ceremonial send-off xD. The only thing missing was that I was explicitly called by name via an announcement when I arrived at 06:30. And I'm convinced… if it hadn't been for Covid, everyone would have seen me off with a hug and a handshake haha.
In retrospect, a big thank you to Armas, who gave me (or I guess myself haha) a little adventurous experience and luckily let me travel for free. Armas? THUMBS UP! Always happy to do it again
And before I am going to write a more detailed post about La Gomera, you can find an article which includes few of my taken photos. It is totally nice written and you can find it here on my favorite Croatian Online Travel magazine Punkufer.