The beautiful island of La Gomera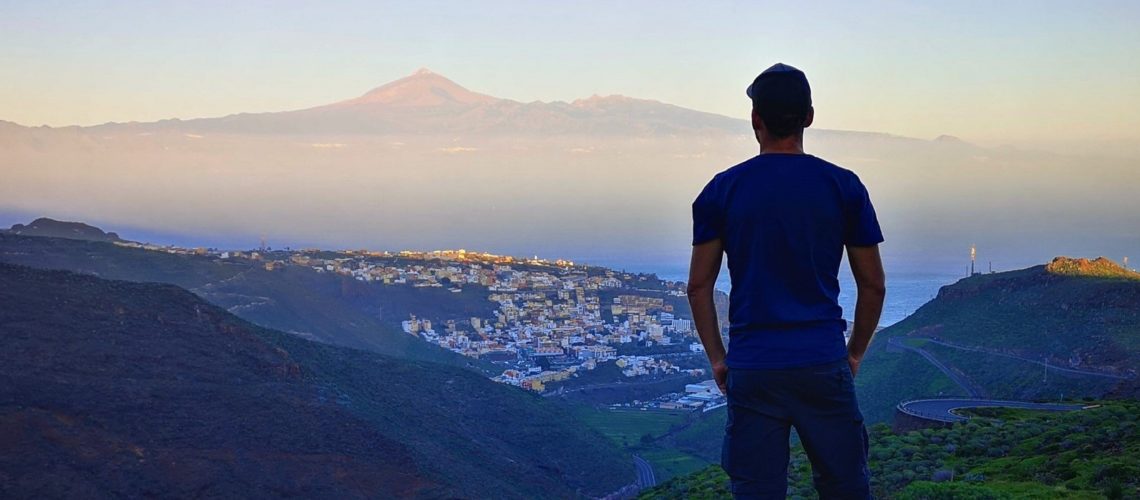 Actually, I only wanted to stay a few days on La Gomera. In the end it was two weeks. And as you can almost imagine, the longer stay was not because the island is small and ugly. After my rapid journey, which simply took twice as long as that of an average traveller, I naturally had to discover the island.
The best way to discover the island is to hire a car, as local transport unfortunately only serves the larger towns at irregular intervals. To make things even more difficult, there are only the departure times of the guaguas (on La Gomera they call the buses "guaguas") from the starting point. If you want to get on between two routes, you only have a larger time corridor to hope for the bus to stop. So you have to have a lot of time or patience (preferably both ;)). If you happen to be here, you can find the current bus timetable here.
Another popular way to get from a to b is by hitchhiking. What is less popular on the other Canary Islands and much more difficult at the moment because of the virus, still works very well on La Gomera. For my part, I picked up two hitchhikers during my time. Both over 70, German and pensioners haha.
There is also another nice alternative. It's the GR-132 long-distance hiking trail, with which you can easily explore every Canary Island on foot and with a tent/sleeping bag. On La Gomera, you can hike the GR-132 in 8 day stages past beautiful landscapes. But even beyond these 8 days, there are still numerous hiking tours, so you won't get bored on La Gomera so quickly.
Once you have chosen one or more of the alternatives, you can really enjoy La Gomera. There are numerous insanely great hiking trails. The hiking trails lead past gorges and valleys, over numerous mountains and through impressive forests. La Gomera is incredibly diverse and the nature is amazing. In parts, it has a bit of an old dinosaur island (Jurassic Park, perhaps).
There are a few places that are suitable for overnight stays and are at least somewhat connected to the bus network. One is the capital San Sebastian de la Gomera, although there are hardly any circular hiking trails from here, so I can't necessarily recommend the town as a starting point. Better located and with more hiking possibilities are the towns of Hermigua, Valle Gran Rey and Vallehermoso. Vallehermoso is also home to the only real hostel with shared rooms, called Telegraph Hostel. It's an incredibly clean hostel with a great roof terrace and a wonderful view over the town. Valle Gran Rey is probably the most touristy place and offers many hiking tours. My two hitchhikers also stayed here and it is true that there are mainly Germans in the town. At one time, many hippies settled here, and they still try to create a good atmosphere on the beach. In Hermigua there is an unbelievably great beach, but it is very difficult to reach. It is called La Caleta and you can use the public barbecue areas here free of charge with a great view of the Teide and set up camp for the night.  
Finally, a few pictures to bring the atmosphere a little closer.