My way up to Monterrey, how a dog bit me, desert, cactuses and the sea in Baja California Sur
Leaving the surroundings of Ciudad Valles (state of San Luis Potosi) was not so easy because of the beautiful nature and the nice people. Nevertheless, the journey has to continue bit by bit and so I set off for Monterrey. Monterrey is a town in the north of Mexico and has a few mountains as well as "La Huasteca" or the ecological park "Chipinque" to go hiking in the surroundings. As luck would have it, I also met a familiar face there and so I didn't have to visit Chipinque alone. Chipinque has some nice hiking routes that you can hike within a day to get great views over the city of Monterrey. Unfortunately, the weather was not perfect, but it was still a nice start to do some hiking.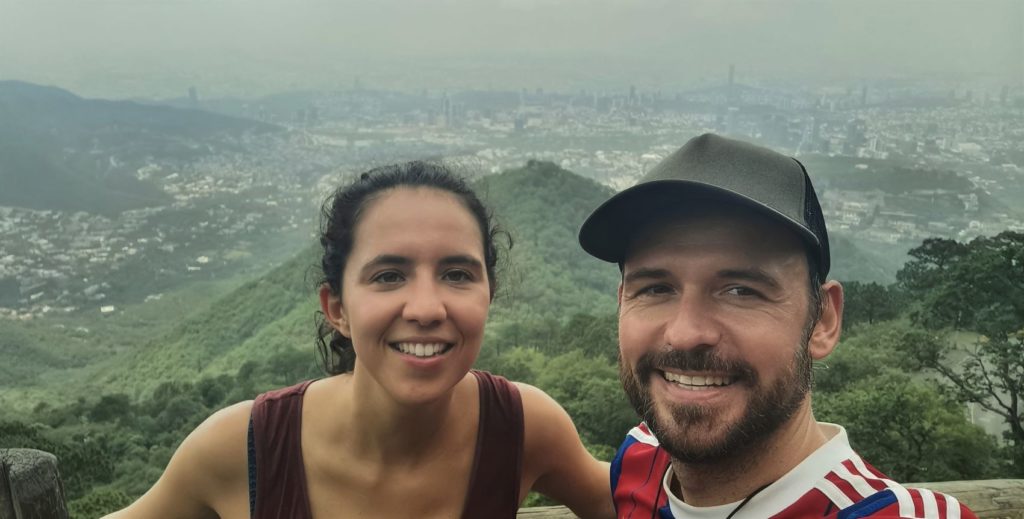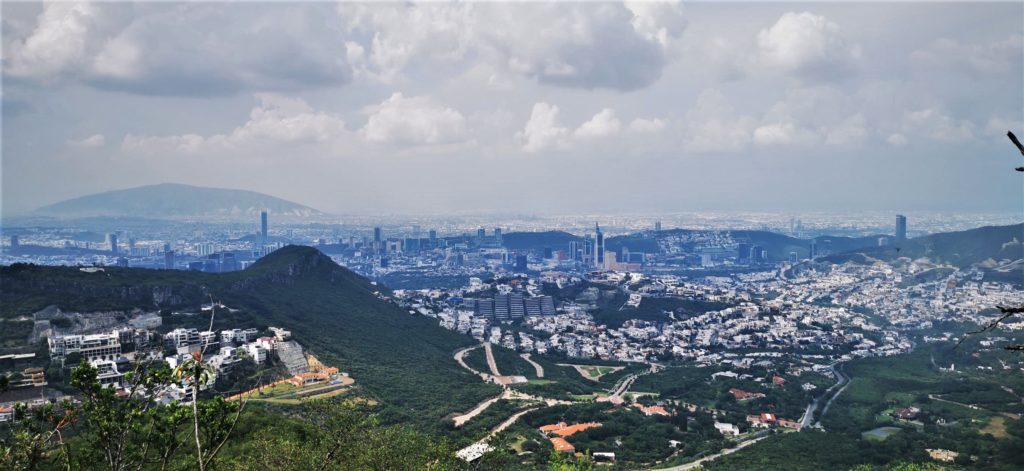 The city of Monterrey doesn't have a lot to offer. It looks a bit American with its many malls and, apart from the cosy old town and Fundidora Park, has no real tourist magnets, which was immediately noticeable in the choice of accommodation. There are hardly any hostels for the leisurely backpacker, and the real sights, with the beautiful landscapes, are rather outside Monterrey. In the end, however, I had made the right choice of hostel. Shortly before falling asleep, I chatted briefly with a Mexican who was also sleeping in the dormitory and the next morning I woke up with the following nice note.
Jorge lives in La Paz in Baja California Sur and my plane was going to be close by in the next few days. But before I jump to La Paz, we start with my arrival in the state of Baja California Sur, namely in the city of San Jose del Cabo. And it was here that I experienced my first dog bite. After I strolled out of my accommodation, beaming with joy, and walked down the street unsuspectingly, four dogs suddenly came barking at me from a driveway. Ok… You could also say 3 dogs, because there was 1 big dog, one medium sized dog and two rather small dogs. A small pack, so to speak, who were supposed to guard the driveway but the open gate was inviting enough to attack pedestrians. Anyway, one of the dogs somehow managed to get near my foot (the medium-sized one) and surprised me by biting my calf. A bit startled, I chased the dog away afterwards… but I still had a nice bite mark around my calf.
As the dogs continued to block the road, I went on, had a coffee and then went back to my accommodation to discuss with my landlady what to do in such a situation. It turned out that my landlady's daughter had also been bitten by one of the dogs some time ago. She was bitten in an even more unfortunate spot on her bottom. In addition, both my landlady and the owner of the dogs have been in a neighbourhood war for some time. Next, the police were called and contact was made with the owner of the dogs. In the end, she had to take me to a doctor to have the wound looked at. Naïve as I am, that's what I thought! But things seem to be different here in Mexico. Here in Mexico, doctors are often linked to pharmacies. But I haven't really understood the system yet. First of all, we drove around for 2 hours until a pharmacy also had a doctor on site. Probably because that was the cheapest alternative for the dog owner. So I sat down on a chair and the "doctor" also stayed on her chair behind a window. She quickly told me to take ibuprofen 3 times a day and, if I was in pain, a painkiller as well. The wound was not even looked at, no questions were asked about vaccinations, etc…. All in all, it was quite a failure! The owner of the dogs paid 2,50€ to the doctor. Yes, well I thought… maybe I should open a doctor's practice here too!!!! My findings and medicine suggestions can't be much worse! However, I am glad that I have such an educated doctor like Lina in my circle of friends in Bonn, whom I contacted directly. Fortunately, she kept me up to date directly via Whatsapp voice message and photo exchange of the wound and advised me what the next steps were and how I should observe it. Well, in the end I survived all the fun without any damage and fortunately I didn't have to touch the ibuprofen or painkillers. Small learning in any case, that I can save myself the trip to such a pharmacy doctor next time.
And now let's talk a bit about Baja California Sur. Baja California Sur has a really crazy, crazy, crazy landscape! And that alone is worth the journey. It's a mix of desert, cacti and sea. Cacti are practically so close to the sea and the desert merges directly into the sea, so to speak. The whole thing seems a little surreal and the landscape is absolutely fascinating! Cabo San Lucas as well as San Jose del Cabo are unfortunately not very worth seeing and it is teeming with Americans, package tourism and completely overpriced prices. But if you go a little further north, to La Paz for example, the picture changes incredibly quickly and you feel much better again.
I spent the first few days in La Paz in a really nice hostel, where I treated myself to a boat tour to Isla Espirito Santo together with other backpackers. The tour was a day trip and it was really nice. We saw dolphins, sea lions, incredibly lonely beaches and great landscapes. A great experience! However, it got better in the following days, because I made contact with Jorge, who invited me and two other hostel guests to spend the day with his family on the beach. A really great excursion, many thanks again to Jorge, who was able to show me, or rather us, a breathtaking experience around La Paz. After watching the sunset together on the beach, we went to a sushi restaurant to finish off the evening and made an appointment for the following day. Then we went with Jorge and his wife Fernanda to Todos Santos (where the Hotel California is located; sung by the Eagles) and one of the adjacent surfing beaches. I had an incredibly great time and was once again impressed by the hospitality. It's simply wonderful when you can meet people you've just met again in their home territory and get to know the surroundings much more intensively.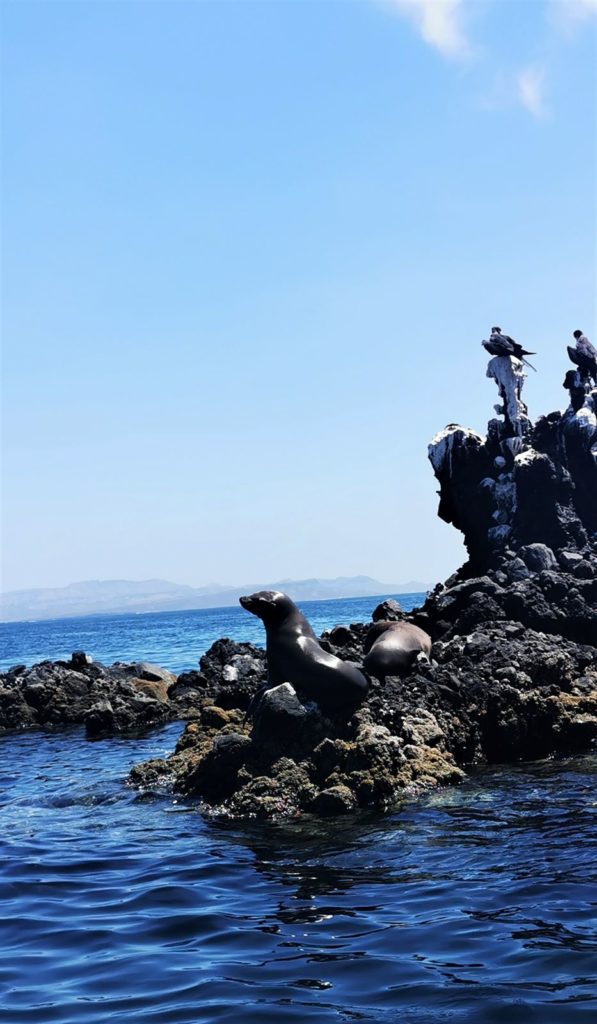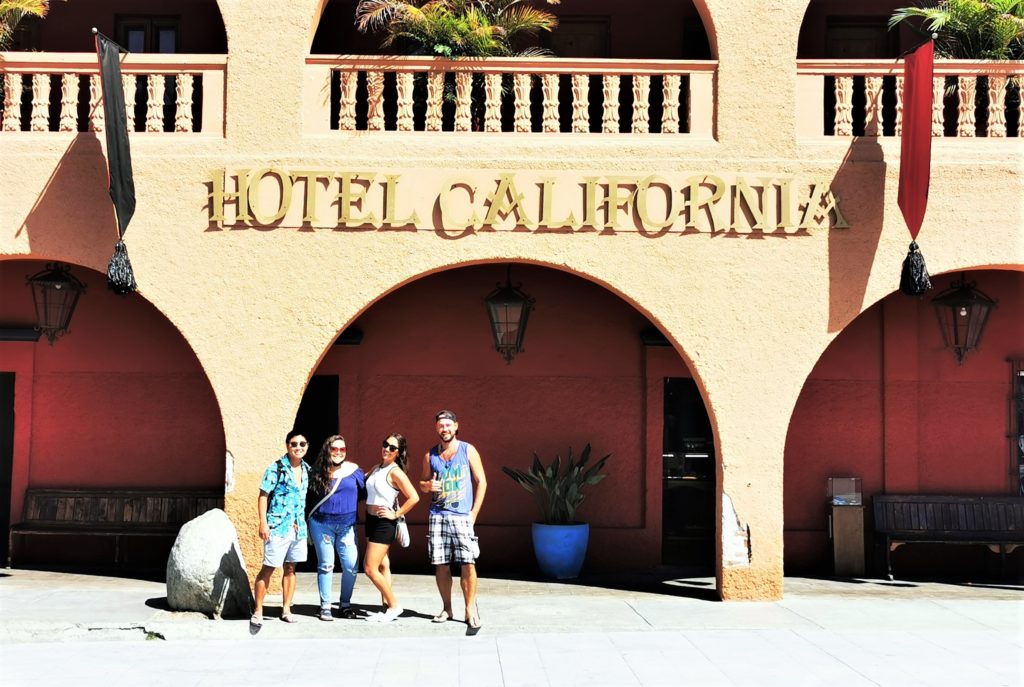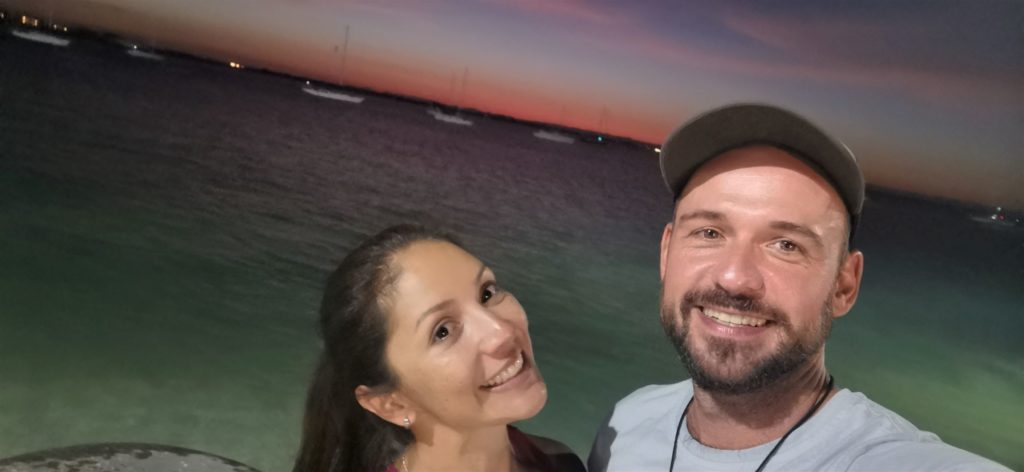 Well, that's how my last days in Mexico went, where I had a really nice time with happy people and was able to fill up on sun before the impending cold plunge towards Alaska. The next entry now follows from Alaska, because it's now called… 23 days in Alaska. Before I head backwards to the Mexican sun in Quintana Roo.