Sitka – what to do in the south of Alaska?
When you only have three weeks in Alaska, you naturally want to see as much as possible in that short time. And so, after visiting Denali National Park and Hatcher Pass, I quickly returned to Anchorage, my place of refuge, to catch a plane from there to the south. I was accompanied by Erin, who had a week's holiday and had not yet been to Sitka herself, so she was looking forward to her holiday.
Sitka is a city in the south of Alaska and is located in the western part of Baranof Island. Sitka is known for its wildlife, beautiful landscapes, multicultural inhabitants and an incredible amount of rain. It rains about 60-70% of the time in Sitka. If you don't see rain in Sitka, you've either never been here or you've been very unlucky not to see the authentic Sitka. There are no roads leading to Sitka. The only way to get to Sitka is by plane or across the water by ferry. And here on the map you can see exactly where Sitka is.
If you take a look at the history of Sitka, you will notice that the indigenous people who inhabited Sitka had their first documented contact with Europeans in 1741, when Russian explorers dropped anchor in the region. Let's also take a brief look back at what was probably the most favourable purchase of land in history. This incredibly large country called "Alaska" (today with 1.7 million square kilometres the largest state in the United States of America) was bought from the Russians by the USA in 1876 for a whopping 7.2 million USD. Of course, the purchasing power was different back then, but still an incredibly small amount for so much land. Nevertheless, we don't necessarily want to deal with history, but mainly with the present. And so the question arises, what can one do in Sitka?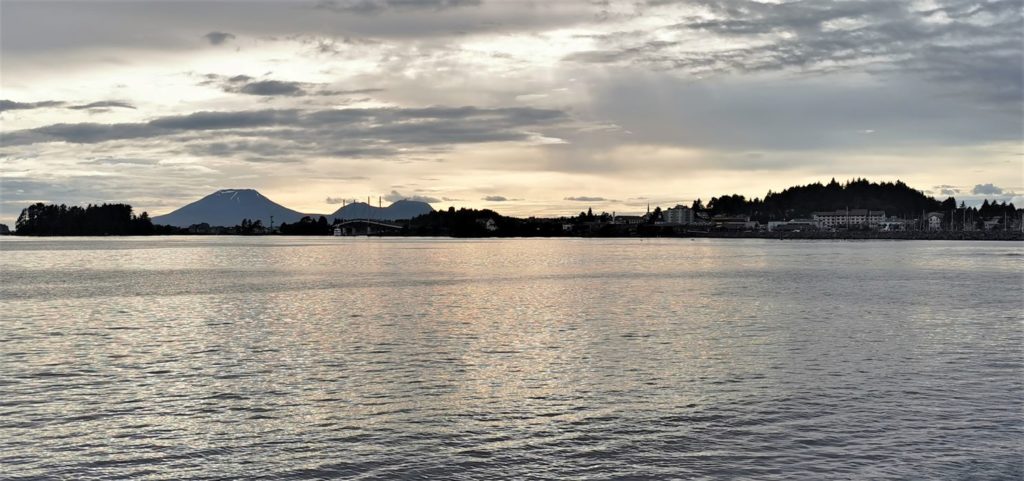 What first helped us a lot in exploring Sitka was that we were able to borrow a car thanks to Erin's contacts. There are no roads leading to Sitka, but on the island a car is very helpful to explore the island and the wildlife. With this car we drove to a campground in the north of Sitka to have a cheap place to stay for the night. Although it is an island, Sitka is also teeming with bears. Therefore, it is important to put all food and other items with a smell (such as toothpaste, shower gel and all hygiene products) in a secure container/box far away from the tent. This way you won't be woken up by a bear in the night or early morning. And so the next morning you can set off fresh and alert to explore the area. After exploring the city on the first day and a short hike in this beautiful rainforest, we started the next day with an exciting kayak tour. The tour lasted over 4 hours and you see really exciting landscapes and wildlife. You paddle through these rainy green landscapes and mini islands and get a great insight into what life is like here. Nature is definitely still in charge here! Would you also like to do a kayak tour there? Check out Sitka Sound Ocean Adventures. A really nice team with great kayak tours.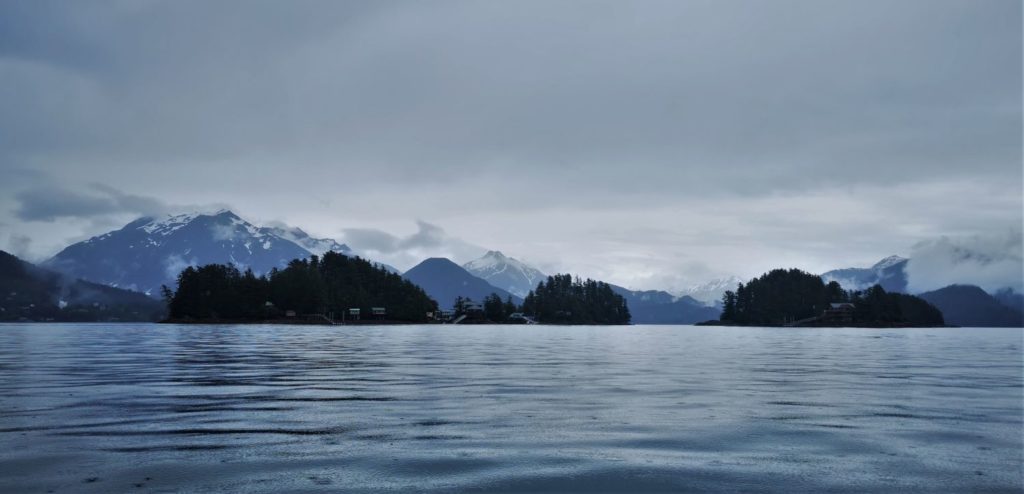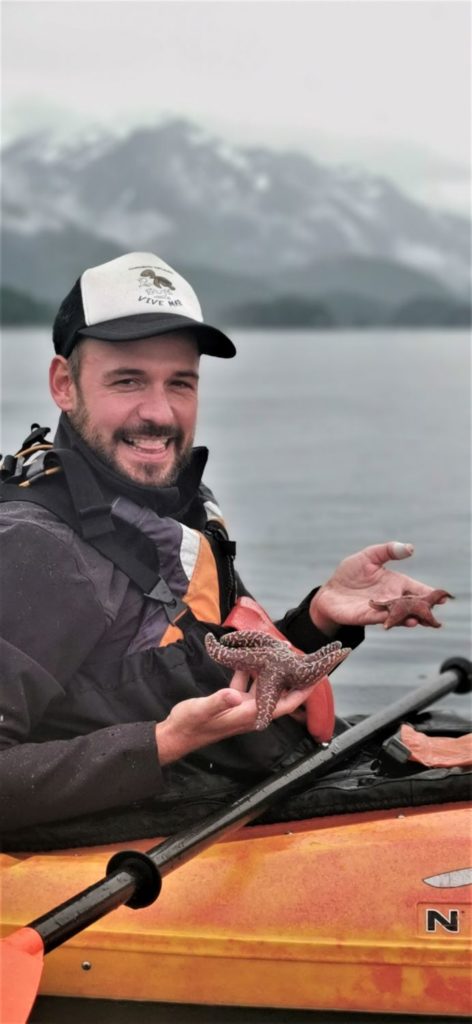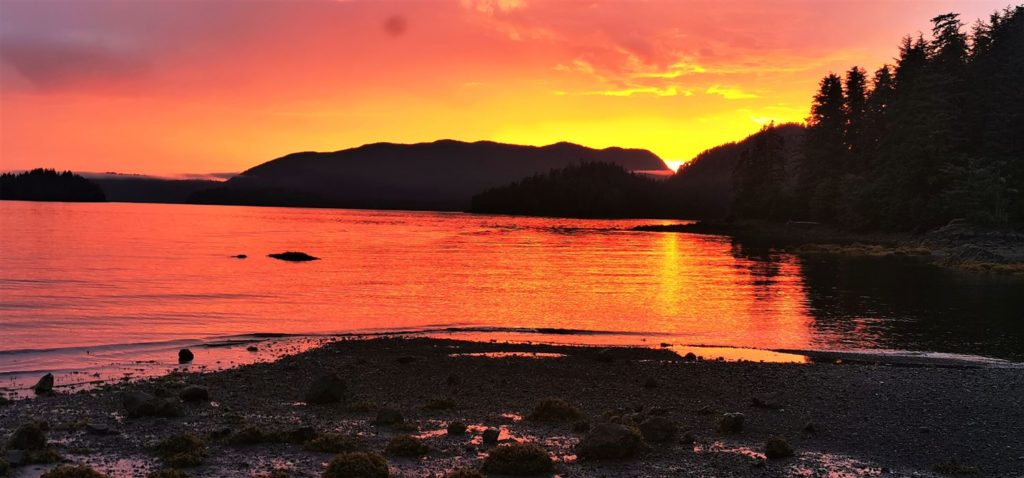 We continued with a visit to the Fortress of the Bear. This is a shelter for orphans, actually for orphan bears. Bears that have been here are unfortunately not allowed or able to return to the wild. The people who work here take great care of the bears and even teach them some tricks. Nevertheless, it's a nice place to see black bears and brown bears up close. Speaking of brown bears, do you know the difference between a brown bear and a grizzly bear? The brown bear and the grizzly bear differ only in their geographical location. In Alaska, the brown bear lives near the coast, while the grizzly lives inland. However, because of this, they also have some differences in size and behaviour. Nevertheless, you wouldn't want to meet either of them in the wild. Personally, I find black bears quite cute, but I think if a black bear comes running towards me, I won't find it so cute either haha.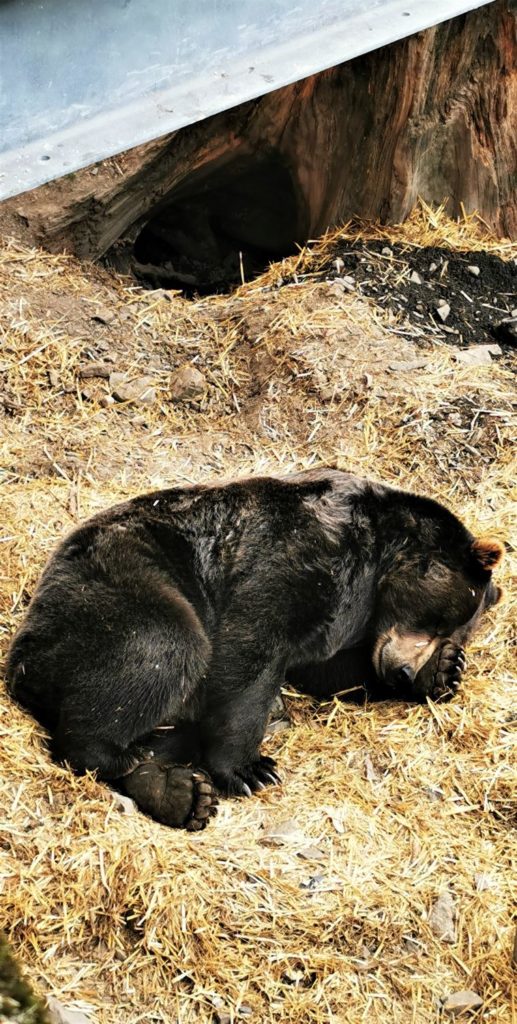 Then there is another fantastic hike that you can do in Sitka, starting at the campsite at Beaver Lake. From there, there is a great circular trail that takes about 1.5 – 2 hours and offers different scenic scenarios and incredibly beautiful rain images. However, bears do not like hikers there. In the middle of a rather narrow passage we discovered this beautiful bear scat.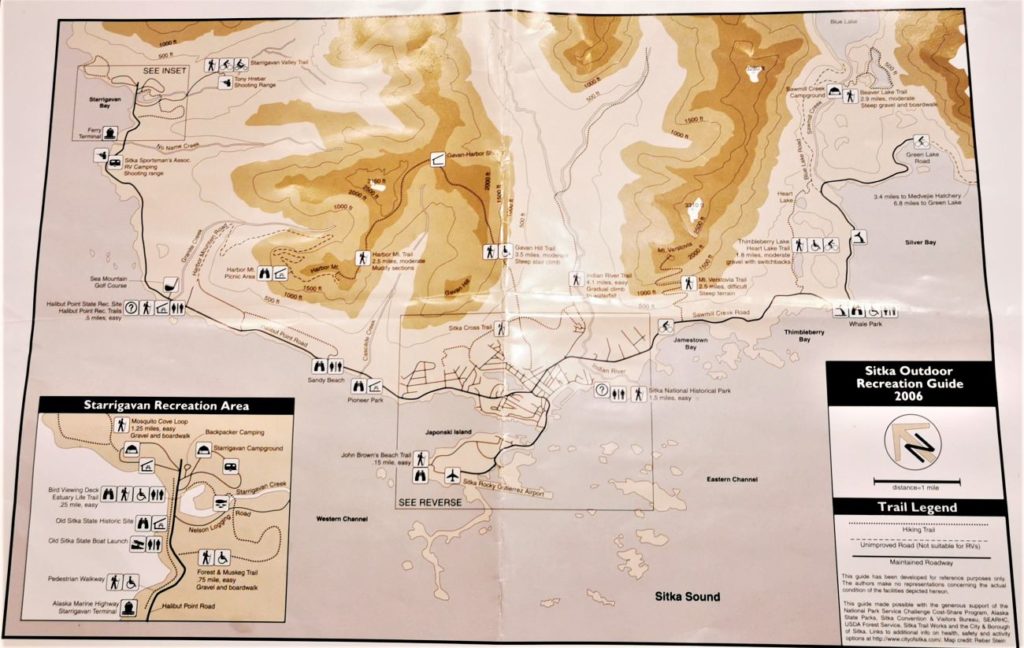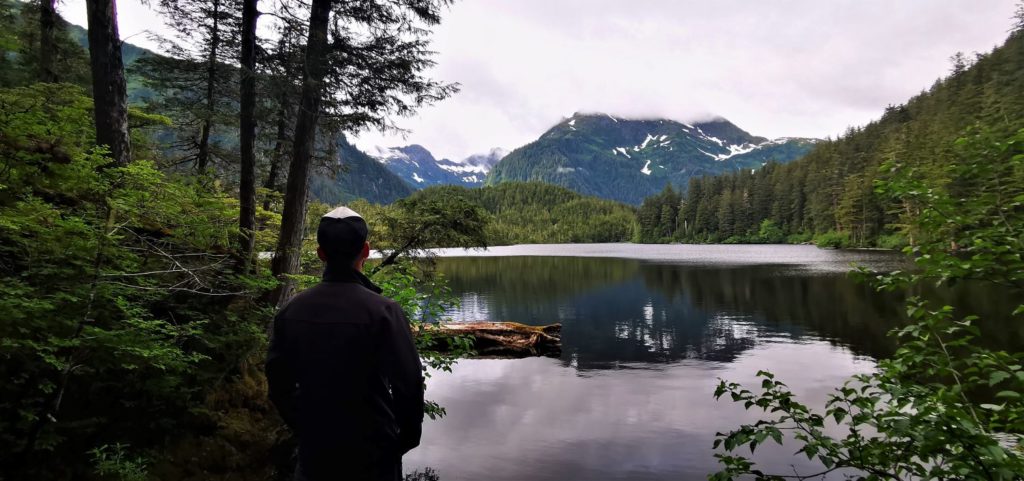 Finally, there is one thing I can also recommend and that is a visit to Totem Park. This is in the National Historical Park and you can marvel at the totems of Sitka's native people, the Tlingits. A nice little hike in this park can be done even with little time.
After a last sunset at our campsite in Sitka, it was time to continue our journey to Juneau. Instead of the plane, this time we took the ferry, which runs 1-2 times a week, to travel through this scenic paradise and it was absolutely worth the trip. Again, it's great to see the wildlife in the water or on the surrounding islands. Sometimes bears or reindeer show up near the coast. We saw two whales crossing the path of the ferry and sea seals chilling on buoys. Finally, more impressions of the ferry ride and soon I will continue writing about the capital of Alaska, Juneau.