The alternative way of living in Puerto Escondido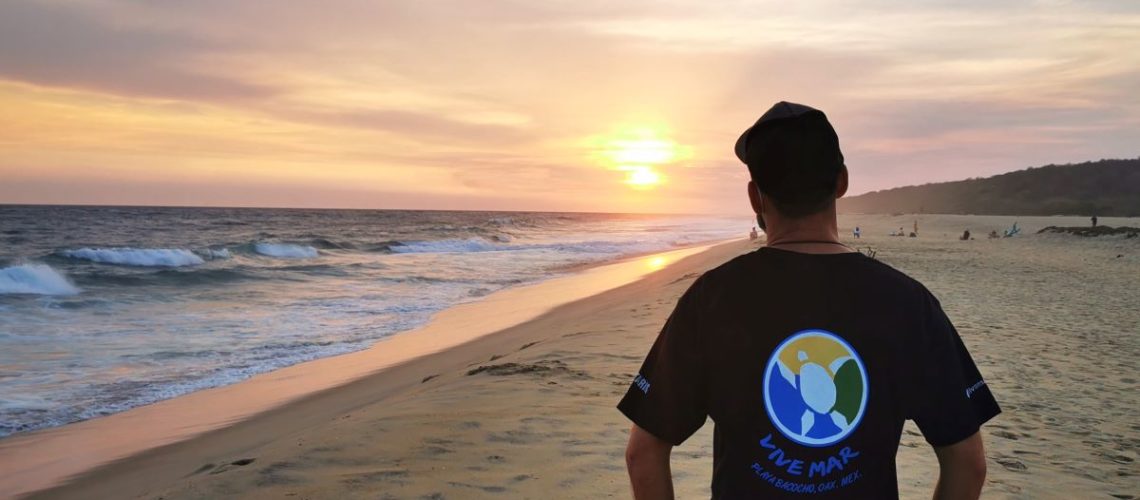 Six weeks ago, I arrived in Puerto Escondido. Puerto Escondido has made a name for itself in Mexico for surfing and parties. But it can also be done differently. This small town with its nice inhabitants is really cosy, especially away from this scene. In the following, I'll go into a little detail about how to feel at home in the centre, where you can learn Spanish cheaply and qualitatively, find the right beach and where you can enjoy the great food of Oaxaca cuisine. Unfortunately, I won't go into the tourist/party hotspot La Punta in this article.
My idea was to get a little away from the tourist party scene here in Puerto Escondido and throw myself into the "normal" Mexican city life. So I looked for accommodation off the beaten track and focused on Spanish, volunteering and making new local friends. And it all worked out very well. I met nice people, ate incredible food, learned a lot about the culture and volunteering with turtles was a great experience. Fancy volunteering with turtles? Read the article here to find out more.
Before we get to the recommendations, here's a quick summary of what I've been up to since I arrived. The whole thing started about 6 weeks ago here in Puerto (short for Puerto Escondido, which means "hidden harbour"). Actually, I arrived here without a plan. I thought I'd get out of Germany quickly and… maybe I could relax a little here (of course, after 9 months of travelling, you finally have to relax :P) and turn my share portfolio around a bit so that the money I'd saved wouldn't lose any more value. That's what I thought… But first, hand on heart… the internet here is so bad that even when analysing the first shares and the associated waiting time, I lost interest: "F*** it… maybe I'll do something without the internet after all!". Luckily, I met nice people right away in my first hostel, who also recommended the right thing to me right away… a Spanish school that offers private lessons at reasonable prices and flexible hours. After my first conversation with Languageland. I immediately booked the 20-hour package. That means 10*2 hours of private lessons with my new teacher Yesi. As I had already had a few weeks of Spanish lessons in Guatemala 8 years ago, I always find it difficult to find a starting point. However, Yesi did a great job and my learning curve as well as my vocabulary increased rapidly. After a few days, I changed accommodation and started volunteering at Vivemar to work with the turtles. Here I spent two weeks in accommodation with other volunteers. The first week with Aneth and Anabel from Chihuahua. They used their holiday to fly to Puerto and spend a week helping with the turtles. Luckily for me, we spoke exclusively in Spanish. Two super nice girls and with my knowledge of Spanish as well as food and especially desserts of the Mexican cuisine… they could help me excellently! I was a little sad when they said goodbye! After another week with the turtles, I decided to move back to Puerto, take another three weeks of Spanish lessons and continue to help with the turtle releases at Bacocho Beach in Puerto in the evenings. Which means giving explanations in English to the tourists and helping them release the turtles. I had plenty of time to visit the local restaurants and cafes. I rented a room at Oscar's place, which was nice and central and from where I could do everything in the centre. If you are interested in a room in Puerto, please contact Oscar (+52 954 134 3140). I was also able to teach an absolute classic game from Germany one evening… Heckmeck vom Bratwurmeck. Just runs… great game! After a few photos, let's jump to the recommendations!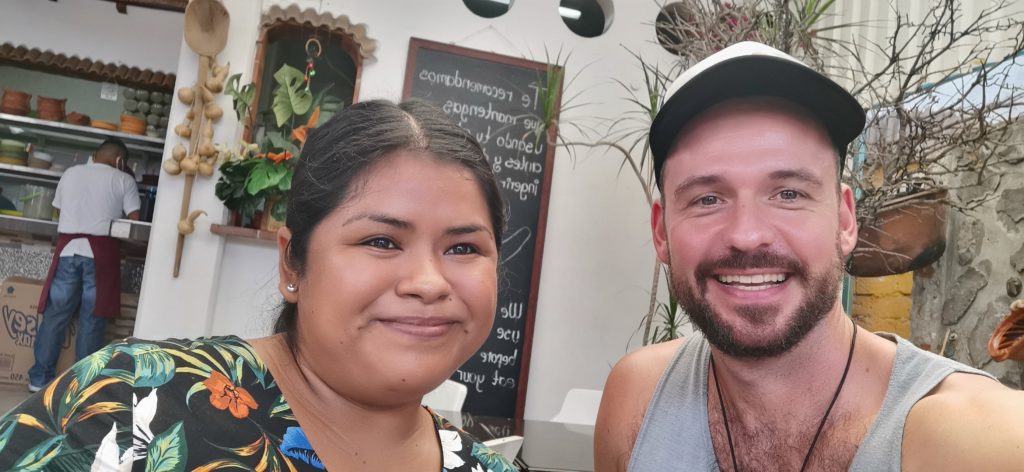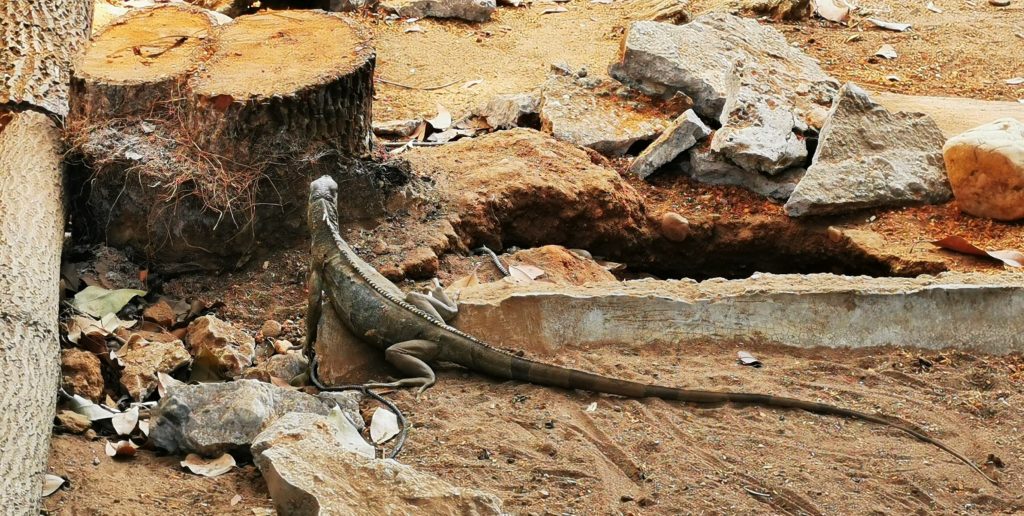 Always hard to find, but still found after about three weeks… the really good cafe! I must briefly mention here… I am an absolute coffee lover. Since I unfortunately had to leave my Rancilio Silvia single-circuit espresso mashine at home, I'm always on the lookout for outstanding espresso with an outstanding consistency of milk foam. Exactly, in search of cappuccino. Most coffees still manage to make an outstanding espresso… but when it comes to milk foam, opinions differ! But not here… Welcome to Cafe Binisa, great ambience and simply delicious cappuccino! Top barista!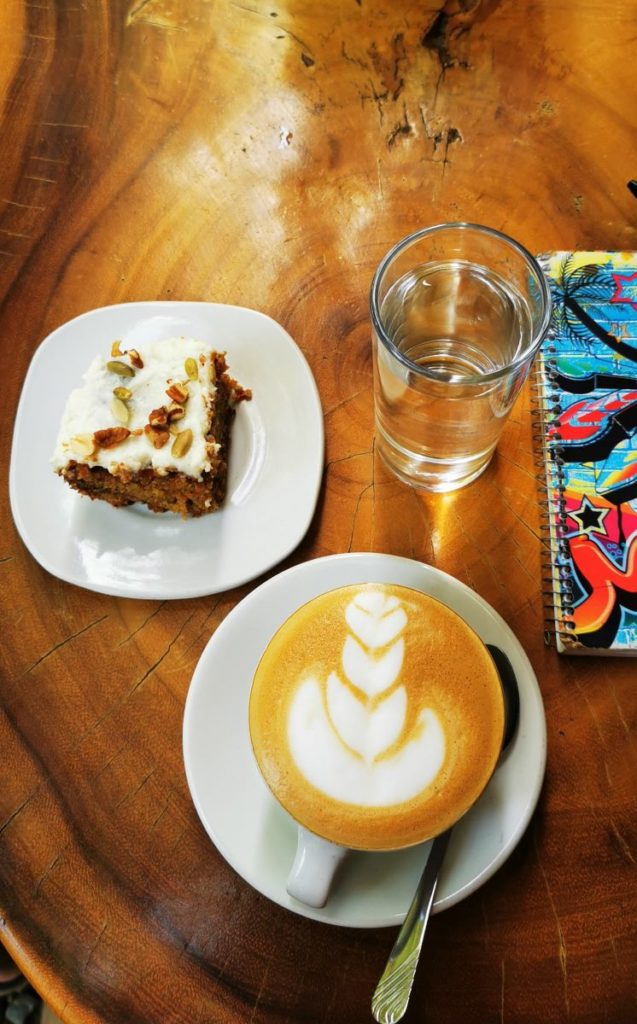 Food… well, now there are a few recommendations. Food in Mexico is cheap and delicious! So much for the start! And the cuisine in Oaxaca offers a lot. I think I'll have to move to another state soon to avoid gaining too much weight. Let's start with… Sabrosito!
Sabrosito is really a super nice and cosy restaurant with great food and a super nice family who owns it. I especially like the Chilaquiles, Quesadillas and pie de lemon here. In January, the family moved here from Mexico City and opened this clean and delicious restaurant. There is also wifi here, which you are very welcome to use. The waiters are two girls and their brother. The problem is that the two girls are twins. Insider tip… it's really hard to see but there are different tattoos on their arms xD.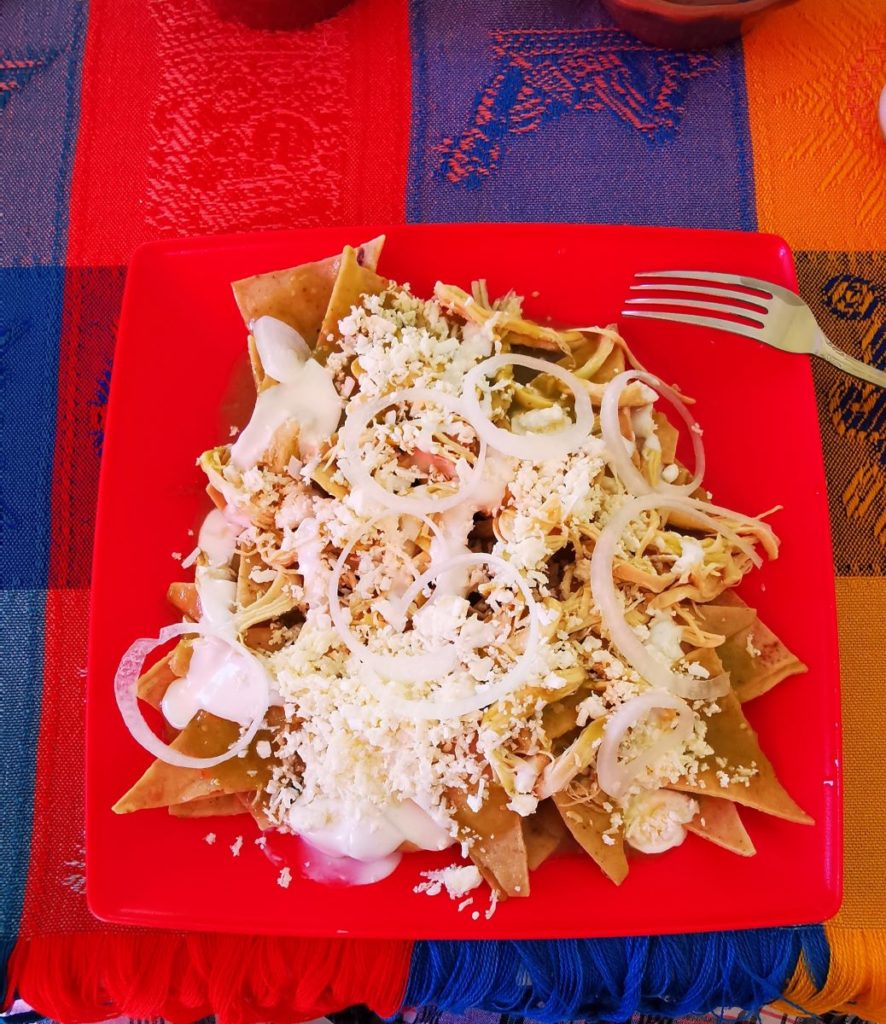 Las Juquileñas also inspires me enormously. This restaurant serves mostly everything Oaxacan cuisine has to offer. It's very close to the market, really cheap and super tasty. Once I sat there… and had to wait about 10 minutes for my change, until the startled waitress apologised for not bringing it. Three hours later I came back because I realised that I had left my backpack at the place. The waitress approached me in a friendly manner and said that first she forgot my change and now I forgot my backpack. So this restaurant is not only a lost property office but also a great dining option.
El Cafecito is located twice in Puerto, in Rinconada and Zicatela. I've spent the odd afternoon there. I actually always go to El Cafecito in Rinconada. They serve delicious baked goods, coffee drinks and fruit juices, as well as very good hearty meals. Thumbs up! After the third free refill of the coffee, your hands may even start shaking :P.
Cocofam is centrally located opposite the supermarket Bodega Aurrera. They serve vegetarian and vegan dishes, which is not easy to find. And what's more, they are really delicious. Everything is served in utensils made of clay. There are delicious drinks that change daily, and you can try them all at the entrance. The salads, green tacos and soups are really delicious. I discovered it late, but it's better than never. Definitely try them.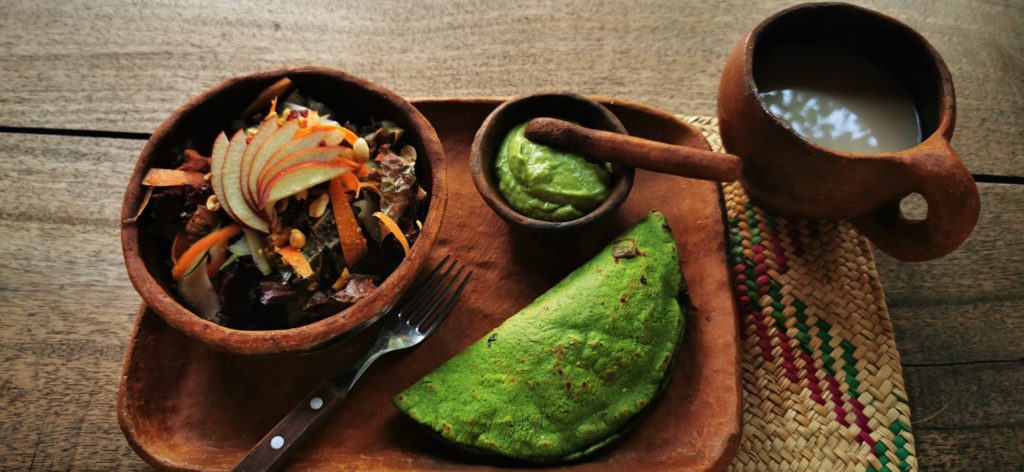 There are more delicious restaurants and cafes, but I have to limit myself a little, because we also want to go to a few beaches that can be reached quickly from the centre!
Playa Bacocho is the beach where turtles can be released every evening from 5 to 7 pm. Besides Playa Coral, Play Bacocho is the spot to watch the sunset in Puerto Escondido. Every day there is a beautiful sunset supported by many colours. The beach is clean and not very crowded. However, it is seldom suitable for swimming, as it leads from here to the open sea and the red flag is usually hoisted due to high waves. Brave swimmers will probably make it anyway ;).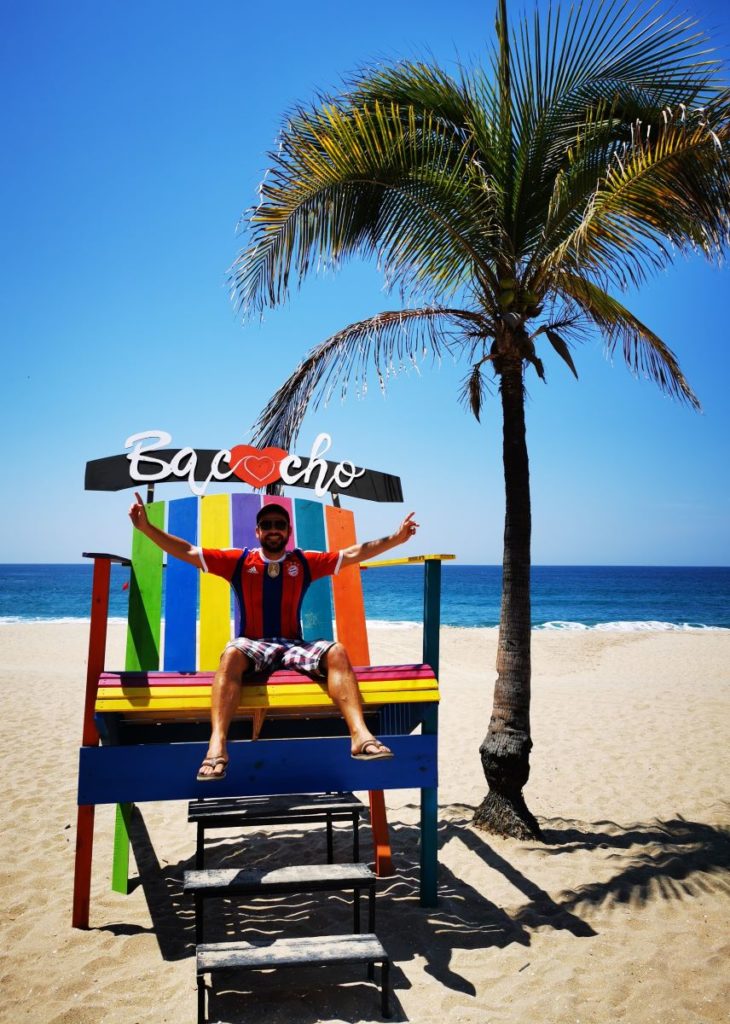 Playa Coral is always an insider tip and is directly adjacent to Playa Bacocho. Here you can also find a little shade under palm trees. Since the beach is a little more sheltered, you can also jump into the water here. However, the beach is difficult to reach from the road (there is a steep shortcut which is not necessarily recommended). You can easily reach the beach via Playa Bacocho, but this takes a little time. If you are too lazy to take the diversions, you can also pay 80 pesos at the reception of the Hotel Villa Mexicana and get direct access to the beach in addition to two beers. Salud
Playa Carrizalillo is an incredibly popular beach and often well frequented. There are restaurants along the beach where you can get drinks or food all day long. There is little shade, but you can swim in the water. The beach and the waves are also suitable for surfing beginners and you can book surfing lessons directly on the beach. Don't forget your snorkelling gear!
Playa Manzanillo and Playa Puerto Angelito are right next to each other. You can jump into the water at both beaches, although there are fewer boats at Playa Manzanillo and you can also do some great snorkelling. Along the beach of Manzanillo you can relax all day on sun loungers or enjoy the shade. You usually have to pay a minimum of 200 – 400 pesos, but you can spend the whole day there.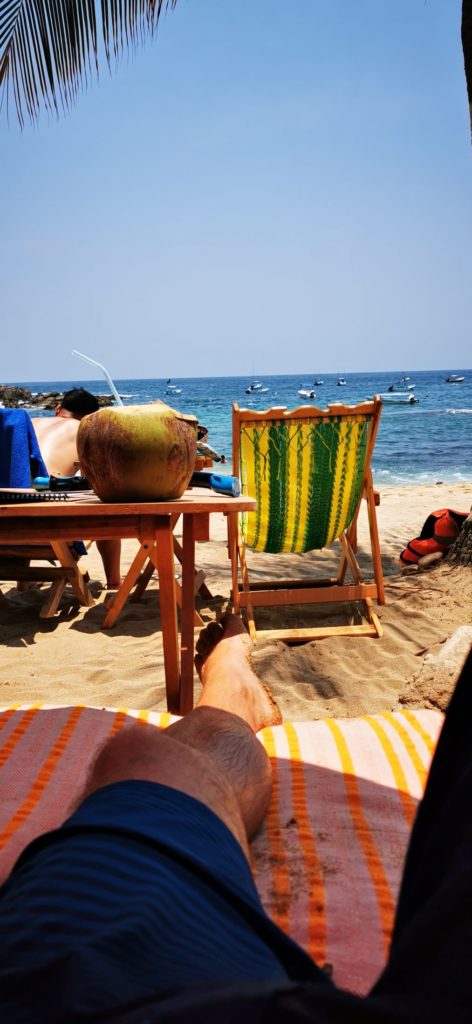 Playa Puerto Angelito, on the other hand, specialises mainly in food. There are delicious restaurants here, whereby the Los Buzos restaurant is said to stand out and is appreciated by fish lovers. Unfortunately, I haven't tried it yet myself. Some Mexicans also seek the shade under the palm trees here and jump into the water from time to time.
Well, so much for my summary of the last 6 weeks in Puerto Escondido. Puerto is not only popular with foreign tourists, Mexicans also like to spend their holidays here. However, if you are planning to create a good digital work-life balance here, I can't recommend it yet, because the internet is really bad all over the place. Nevertheless, there are a few accommodations that offer shared workspaces with a better connection and especially in Covid times, this topic is definitely gaining importance. Finally, I can only mention that I have already taken this cosy little town to my heart and I would certainly like to come back. Let's see how the journey continues!