Wanderlust in Uganda: Your Ultimate Travel Guide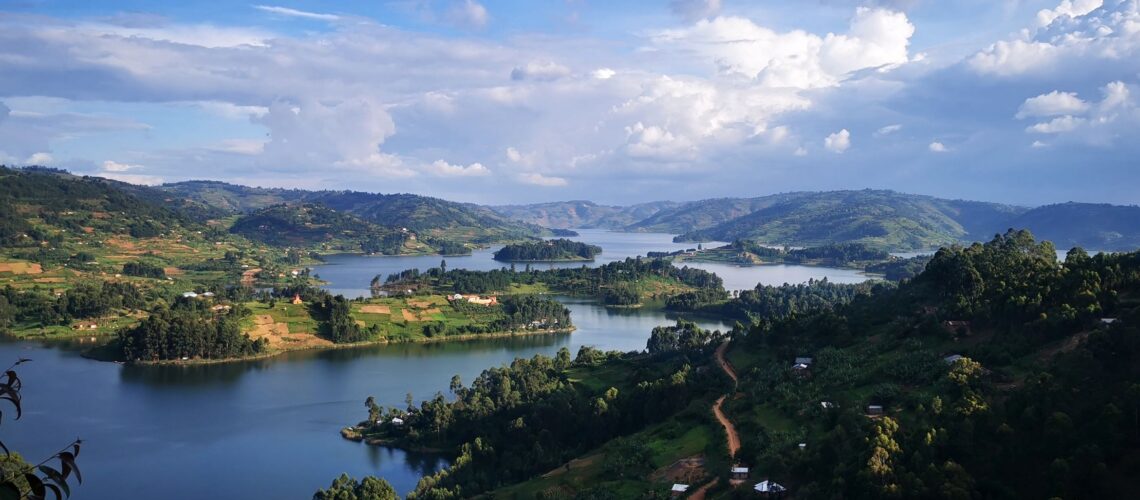 Uganda sits on a plateau in the center of Africa at an average altitude of 1,100 meters above sea level. The plateau is bounded on the east by the Kenya Highlands and Mount Elgon (4,321 meters) and on the west by the Rwenzori Mountains (5,109 meters). Kampala happens to be Uganda's capital city with over a million residents, and lies near the shores of Lake Victoria about 20 miles north of the Equator. Uganda's currency is a shilling which is traded at 1 Uganda Shilling, to 0.0027 United States Dollar (in October 2023). When you are in Uganda, you can feel a breeze of change and a wave of a new home as its people are charmed with smiles.
Why to choose Uganda as a travel destination?
Uganda boasts pristine natural beauty and an abundance of wildlife. Churchill once described it as the "Pearl of Africa," and truly, Uganda lives up to that description. The country offers adventure sports, a wealth of wildlife, and is home to some of Africa's primates, often referred to as "the quiet giants". Uganda is one of the 3 countries in the world where you can see the Mountain Gorillas and there leader called silverback.  This contrasts with people's perceptions of apes, often associated with violence. However, Uganda's primates are friendly and beautiful creatures.
Speaking of the weather, that's another reason to visit Uganda. Situated right on the equator, Uganda enjoys sunshine throughout the year. Its climate is not excessively hot, as seen in desert countries, nor extremely cold like some Western nations.
Furthermore, hiking in the Rwenzori Mountains is an exciting experience for any tourist. Within the Rwenzori Mountains lies Mount Stanley, which soars to about 5,109 meters. As you can see, Uganda offers an untold story through its natural environment, and visiting this place is a narrative that speaks volumes.
What language is spoken in Uganda?
Uganda's official language is English, spoken by the majority of individuals across the country, and it serves as the medium of instruction in Ugandan schools. However, the likelihood of encountering a local person speaking Bantu, Swahili, or Luganda is quite high. These languages are spoken by over 10 million Baganda in central Uganda, including the capital, Kampala.
It might be beneficial to familiarize yourself with common phrases in Swahili (one of the most widely spoken languages) for easier communication. Here are some examples:
| SWAHILI (KISWAHIRI) | ENGLISH |
| --- | --- |
| Jambo | Hello |
| Kwa heri | Goodbye |
| Asante | Thank you |
| Habari gani | How are you? |
Is Uganda safe to travel?
Uganda has experienced an increase in opportunistic crimes, including burglaries, muggings, drive-by bag snatches, and theft. There have been a few reported cases of individuals being robbed on public transport and in bars. In most instances, foreigners are the primary targets of scam artists posing as tour guides or vendors. According to a report released by the Uganda police, places in Kampala such as Katwe, Old Kampala, Kabalagala, Kawempe, and Kasangati are considered dangerous due to a high crime rate. Visitors should exercise extra caution when visiting these areas (source: Uganda Police Report).
Nevertheless, Uganda remains a relatively safe destination for visitors. These crimes, while concerning, are not as widespread as they may appear, and they do not occur frequently. Therefore, this should not deter you from experiencing the beauty and unique memories that the Pearl of Africa has to offer.
What do people eat in Uganda?
Food is an essential element of any trip, and that's why we often want to know if there will be familiar cuisine and the excitement of tasting something new. In Uganda, when you wake up in the morning, you can start your day with a cup of Uganda's tea, often referred to as "Tchai" in Kiswahili. For lunch, you can indulge in matooke (cooked bananas), typically served with either goat meat or beef. Matooke happens to be Uganda's staple food, setting it apart from most other parts of Africa where "Nshima," made from maize flour, is the primary food (though you can still find "Nshima" on Uganda's menu).
Their delicious Chapatti, prepared with millet flour and roasted on a pan with eggs wrapped inside, not only tantalizes your taste buds but also immerses you in Ugandan culture. If you prefer a different meal, most restaurants offer a choice for an additional cost. The cost of food varies; if you dine at an inexpensive restaurant, you may pay up to 1.90 USD, which is 7,000 Ugandan Shillings.
But let us jump to the most famous food of Uganda. When you think of "Rolex" in Uganda, it's not the luxury watch that comes to mind, but a delicious, ubiquitous street food! The Ugandan Rolex is a perfect blend of flavor and simplicity, capturing the essence of Ugandan flavors in every bite. At its core, rolex is a rolled chapati filled with a colorful mixture of eggs, vegetables, and sometimes spiced meat. The name "rolex" cleverly derives from "rolled eggs," and this dish is every bit as sophisticated as its name suggests. Rolex, which is sizzled at street stalls, begins with a spread chapati onto which is poured a whisked mixture of eggs, onions, tomatoes, peppers and spices. Once it is cooked to perfection, it is rolled up and ready to be enjoyed by guests.
But the rolex is not just a dish, it is also a cultural symbol that reflects the colorful hustle and bustle of Ugandan streets. Whether for breakfast, a midday snack, or an evening treat, Ugandan rolex is an affordable, filling, and tempting choice. For anyone visiting Uganda, enjoying a freshly prepared rolex is a rite of passage, a culinary experience that embodies the heart of Ugandan gastronomy! Don't miss buying a Rolex from a street vendor like I do here.
What is the best time to travel to Uganda?
The best time to visit Uganda is during the dry seasons when temperatures range from 24°C to 30°C. These dry seasons typically occur between December and February and again from October to mid November. During these periods, you have a rare opportunity to trek and see mountain gorillas and chimpanzees, as the ground is dry and more accessible. Moreover, game spotting in national parks is at its prime during these seasons, as well as between February and March. You can witness large numbers of wildlife gathering around waterholes for a remarkable wildlife experience.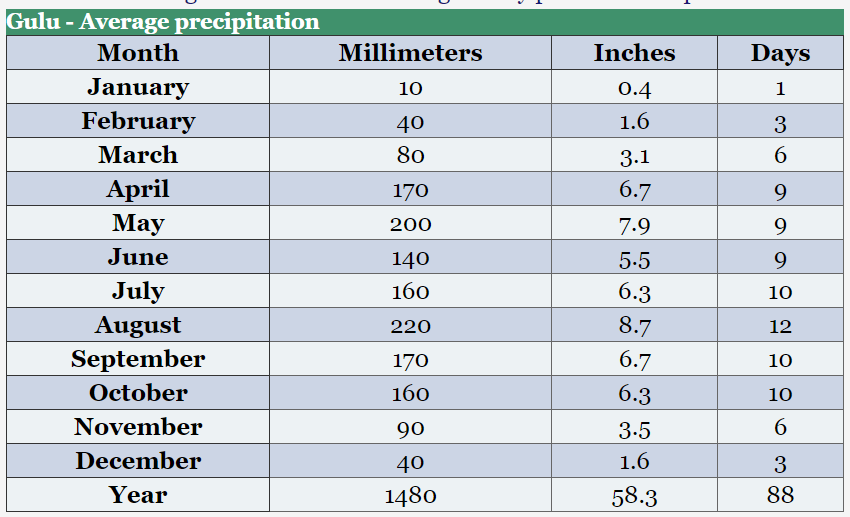 The 9 best places to visit in Uganda?
Some places are meant to be described, while others are meant to be seen and experienced. In Uganda, many locations fall into the latter category, where talking about them can't fully capture the essence of the experience. Most places in Uganda are best explored and experienced firsthand rather than described. Below, you'll find a list of some of the best places you shouldn't miss when visiting Uganda:
Bwindi Impenetrable National Park
Located in southwestern Uganda. It covers an area of about 331 square kilometers and is known for its thick forest and mountainous topography. Over 400 gorillas, almost half of the world's population of mountain gorillas calls the park their home.
The park is also a dwelling place to a different range of other wildlife, such as; chimpanzees, monkeys, elephants, and various species of birds. If you happen to visit the park then you can go on gorilla trekking trips, which involve hiking through the forest to observe the gorillas in their natural territory. You can find more about the gorilla trekking in the separate article here. The park also offers other activities such as bird watching, nature walks, and cultural experiences with the local Batwa tribe.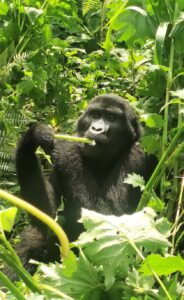 Murchsion Falls National Park
Protected area and located on the northwestern Uganda, along the Nile River. The park is got its name from the stunning Murchison Falls, a waterfall on the Nile that drops 43 meters (141 feet) through a narrow gorge before flowing into Lake Albert.
The park covers an area of 3,893 square kilometers (1,503 square miles) and is home to a diverse range of wildlife, including elephants, giraffes, lions, leopards, hippos, crocodiles, and over 450 bird species. Visitors can enjoy game drives, boat safaris, nature walks, and bird watching in the park. Murchison Falls National Park is also a popular destination for adventure activities such as white-water rafting, kayaking, and fishing.
Kibale Forest National Park
Lies in western Uganda, covering an area of 766 square kilometers (296 square miles). Kibale Forest National park is an ideal place to see the Chimpanzees. The park is home to 13 primate species, including the rare chimpanzees, as well as red colobus monkeys, black and white colobus monkeys. There is a guided tour for visitors to see the Chimpanzees. Other wildlife found in the park includes forest elephants, buffaloes, leopards, and various antelope species. You can access the park from nearby towns such as Fort Portal and offers a unique and exciting safari experience for those interested in primates and wildlife.
Lake Mburo National Park
A protected area lying in the western Uganda and with an area of 370 square kilometers (140 square miles). It is the smallest of Uganda's savannah national parks, but it is home to a variety of wildlife and beautiful landscapes. The park got its name from Lake Mburo, one of the five lakes in Uganda that lie in the bowl of the Nile River. The lake host mammals such as; hippos, crocodiles, and a variety of fish species. Visitors can take boat safaris to explore the lake and its wildlife. The park is also home to a variety of other wildlife, including zebras, impalas, elands, buffaloes, and several antelope species. The park is easily reachable from Kampala, the capital city of Uganda, and offers a unique and exciting safari experience for those interested in wildlife and natural beauty.
Lake Bunyonyi
A charming lake located in southwestern Uganda, close to the border with Rwanda. It is the second-deepest lake in Africa and one of the most beautiful lakes in Uganda, known for its clear blue waters, picturesque islands, and surrounding green hills. The name "Bunyonyi" means "place of many little birds" in the local language, and the lake is indeed home to many different bird species. You can take a boat rides around the lake to explore the various islands and enjoy bird watching flying across the sky as the sun goes into its horizon. The lake is also a popular destination for water sports such as swimming, kayaking, and canoeing. You can also go fishing to catch yourself some fish.
Kasubi Tombs
Kasubi Tombs is a cultural site located in Kampala, the capital city of Uganda. It was declared as UNESCO World Heritage Site and the burial grounds for four Buganda kings. The tombs are one of the most important cultural landmarks in Uganda and are a significant symbol of the Buganda kingdom's heritage. The site consists of a collection of traditional buildings that were constructed using organic materials such as wood, thatch, and wattle and daub. The structures are a testament to the skilled craftsmanship and architectural expertise of the Baganda people, who are the largest ethnic group in Uganda. Kasubi Tombs provide a unique opportunity for visitors to learn about Uganda's rich cultural heritage and the traditions of the Baganda people.
Kampala
Kampala is the capital and largest city of Uganda, located in the central region of the country. It is a busy and vibrant city with a rich history and different cultural heritage. The city has cultural and historical landmarks, including the Uganda Museum, which depicts the Uganda's natural history and cultural heritage. The city is also a home to major shopping centres and markets, including Nasakero and Owino Market which offers a variety of goods and services for the locals as well as visitors.  You might as well wants to visit a restaurant in the city and try some local dish, Matooke.
Lake Victoria
One of the mesmerizing sights you can experience when visiting Uganda is the breathtaking Lake Victoria. This magnificent lake spans across several towns and cities, including Entebbe and Jinja, which are nestled along its picturesque shoreline. Lake Victoria stands as a remarkable natural wonder of immense significance in East Africa and Uganda. Not only is it the largest lake in Africa in terms of surface area, but it also ranks as the second-largest freshwater lake globally. The Ugandan portion of Lake Victoria's shoreline stretches far and wide, offering awe-inspiring vistas that are sure to leave you spellbound.
Rwenzori Mountains National Park
Located in southwestern Uganda near the border with the Democratic Republic of Congo, is a must-see attraction when exploring the region. This park is part of the majestic Rwenzori Mountain range, often referred to as the "Mountains of the Moon," and it lies approximately 375 kilometers (233 miles) west of the capital city, Kampala.
Boasting Africa's third-highest mountain, Mount Stanley, renowned for its glacial peaks, this national park offers a unique and awe-inspiring experience. With its lush green valleys, flowing waterfalls, and pristine alpine vegetation, Rwenzori Mountains National Park showcases Uganda's stunning natural diversity. Whether you're an avid hiker seeking adventure or simply an admirer of natural beauty, this park promises an unforgettable journey through its attractive landscapes.
To reach Rwenzori Mountains National Park, the most common approach is to fly into Entebbe International Airport, Uganda's major international gateway. From Entebbe, you can either take a domestic flight to Kasese Airstrip, the nearest airport to the park, or opt for a scenic road trip.
Uganda and it's incredible beautiful nature is a country that invites you to embark on an unforgettable journey, where every moment is an adventure, and every encounter leaves a lasting impression.