How to destroy a car window in a Renault Scenic and steal the battery
Here I am now in beautiful Malaga and for all the small thieves among you who hope that I will show you a small tutorial on how to open my car with little effort and steal an ancient battery… I have to say, you are out of place here! But you can jump directly down to the comment field and write me a short note, why you want to steal a 15 year old battery from a Renault Grand Scenic and have to destroy a window at the same time? The window is probably more expensive than the battery!
I still remember how I thought about parking my car in Malaga directly in the garage. But my friends in Spain were able to convince me that Malaga is not like Madrid, Barcelona or Berlin (as a German candidate) and that you can safely leave your car here. And besides, it has an extremely low crime rate anyway. Everything was going well until yesterday! But when I went back to my car yesterday to check that everything was still ok, I was shocked, because the small side window on the passenger side was no longer there. Instead the inside of my car looked directly at me.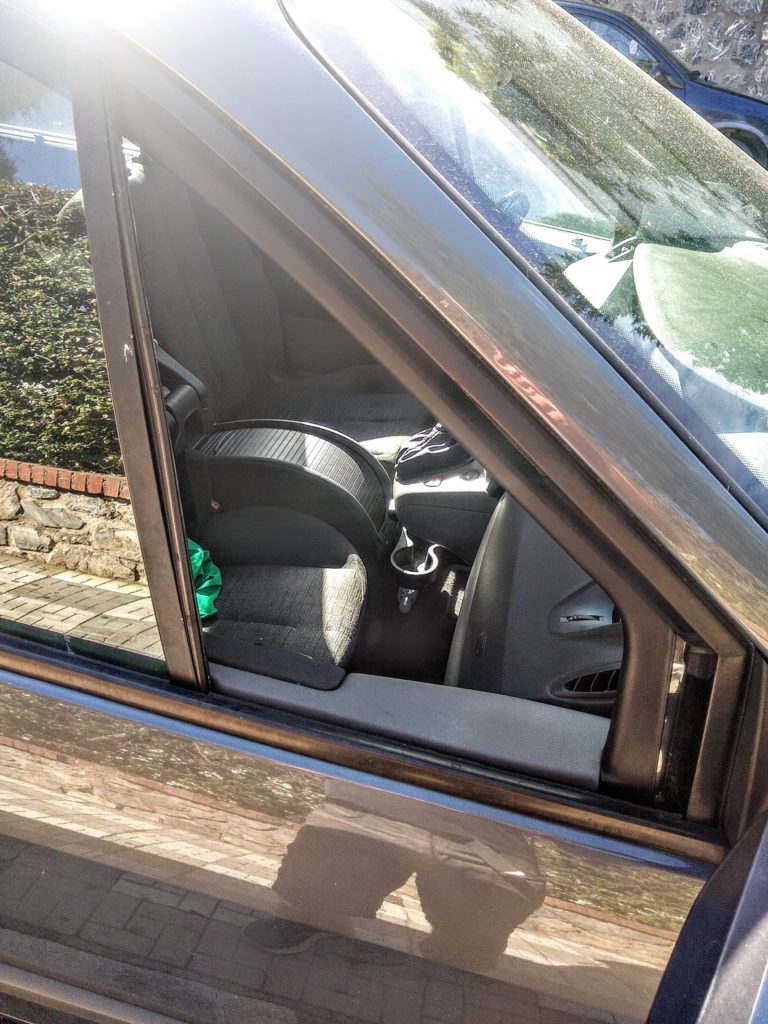 To my displeasure the passenger door could be opened directly. Oh great, I thought… that is definitely not a good sign! I hadn't left any valuable things in the car to make the car not look attractive for a burglary (I don't mean that I have any valuable things at all). After a short check inside I also found out that nothing valuable was stolen. However, my screwdriver set and my chewing gum were missing. The screwdriver set is a little pity but certainly not expensive. The chewing gums, on the other hand, had of course an enormous personal value, as they had been with me since Slovenia and thus for a good 9 weeks (yes, there was a lot of chewing gum!). Well, I'll probably be able to cope with that too in a few years?…I thought. But I didn't have a good feeling there that these two things were really the only things that were stolen. And so I tried to start the car with my car key…. no reaction of the car…
Nothing good was in store for me… but I trembled a little when I pulled the lever for the bonnet and opened it, hoping that everything was still there. And see for yourself…
The battery was missing. I had already expected several parts to be missing and especially the engine. But fortunately it was "only" the battery. Nevertheless very annoying, because my car is now standing around on the street with open door and window. Fortunately a friend of mine who lives in Malaga was able to help without hesitation. Miguel, who is actually a policeman in Spain himself, was however just on holiday for a fortnight and is currently staying on the Canary Islands. Nevertheless, he left everything standing and made direct contact with the nearest police authority, so that a report on the vandalism/robbery could be recorded and I could get the necessary documents for my car insurance. Once again many thanks to Miguel, who regretted that he could not help me on site, but who was still able to support me absolutely great!!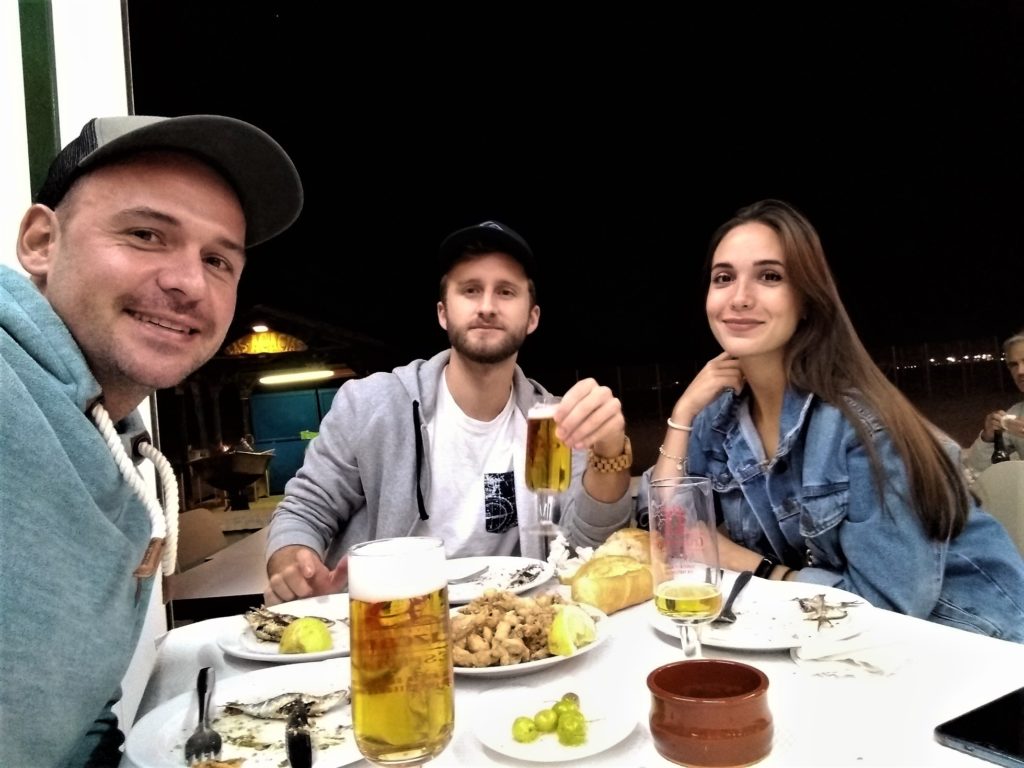 Well, and now the car is in the workshop. I rather didn't pass my unannounced Spanish test at the police, the towing service and at the car repair shop and I expressed myself quite badly. But in the end everything worked out, which gives me a little hope. At least I hope so… because my car is still in the garage. It's a pity that I had this experience, because Malaga is a really nice place with really nice people. After all, there are a few who make such a city or country look bad. More about Malaga and if my car is really ready to drive again in the next entry. Until then. Adios (wow, this is Spanish!!!!)