How to travel to Fuerteventura and what to do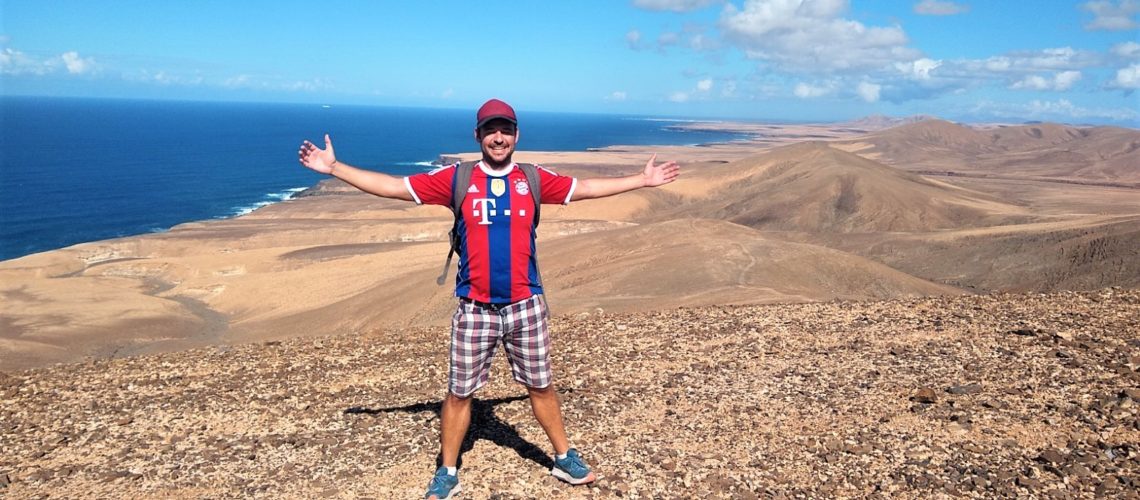 The Canary Islands comprise a total of eight inhabited and a number of uninhabited islands and about 2.2 million inhabitants. After I had already spent three weeks in Las Palmas de Gran Canaria and my ex-work colleague Uli had announced his visit to Fuerteventura, I took the opportunity to meet him and celebrate his holidays.
There are two ferries from Gran Canaria to Fuerteventura. Residents of the Canary Islands pay only 25% of the normal prices. As I am still inexplicably not (I have been here almost for a month now), I had to pay the normal prices, which are currently mostly higher than the flight costs from Europe to the Canary Islands. There are ultimately two ferry providers. One is Fred Olsen, which offers ferries from Las Palmas to Morro Jable for about 50€ and takes 2 hours. On the other hand, you can use Armas, which runs a little outside Las Palmas to Puerto del Rosario for about 40€ in five hours.
On the way there, I took the Fred Olsen ferry and arrived in the south of Fuerteventura, where Uli was lucky enough to pick me up in his rental car so that we could discover the south together. What quickly becomes clear is that the bus service on Fuerteventura does not run very smoothly and it is enormously helpful to have a rental car. Many sections can only be used via your own means of transport. The following day, we did a hike in Puertito de Los Molinos.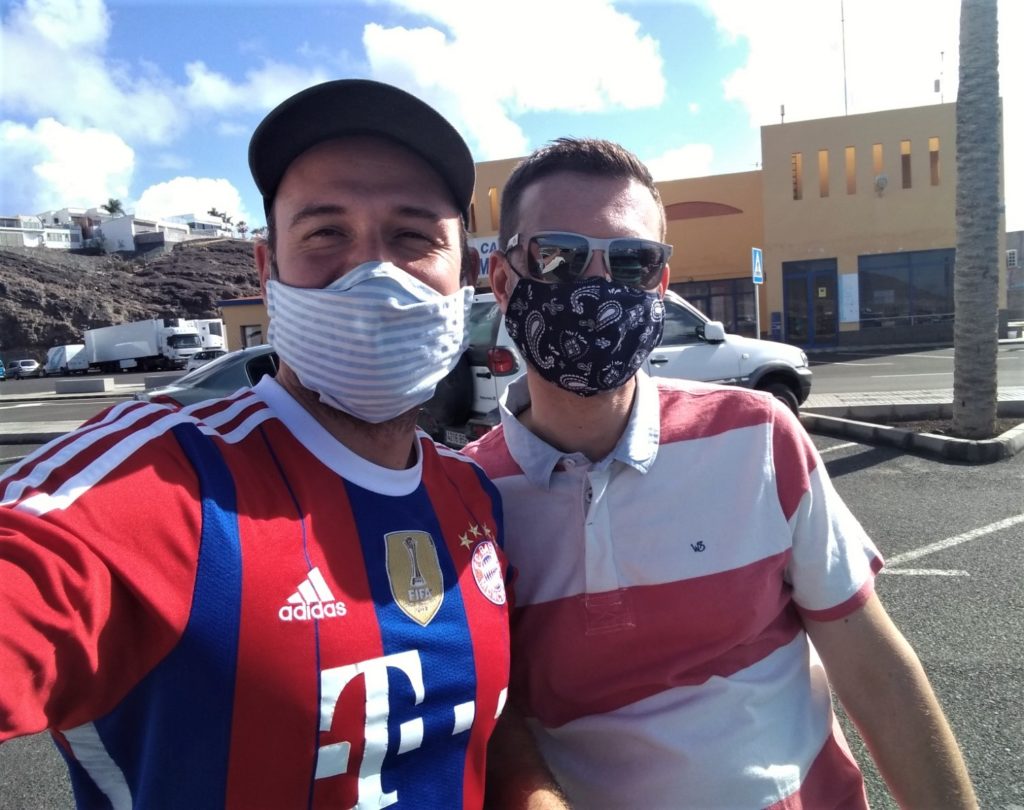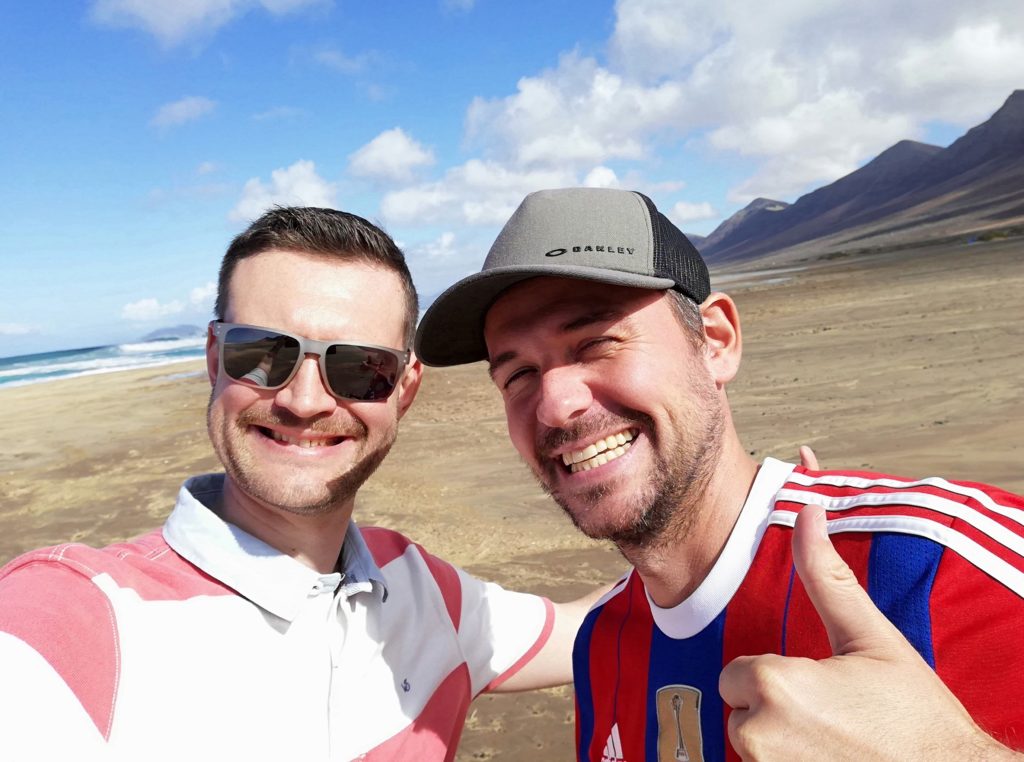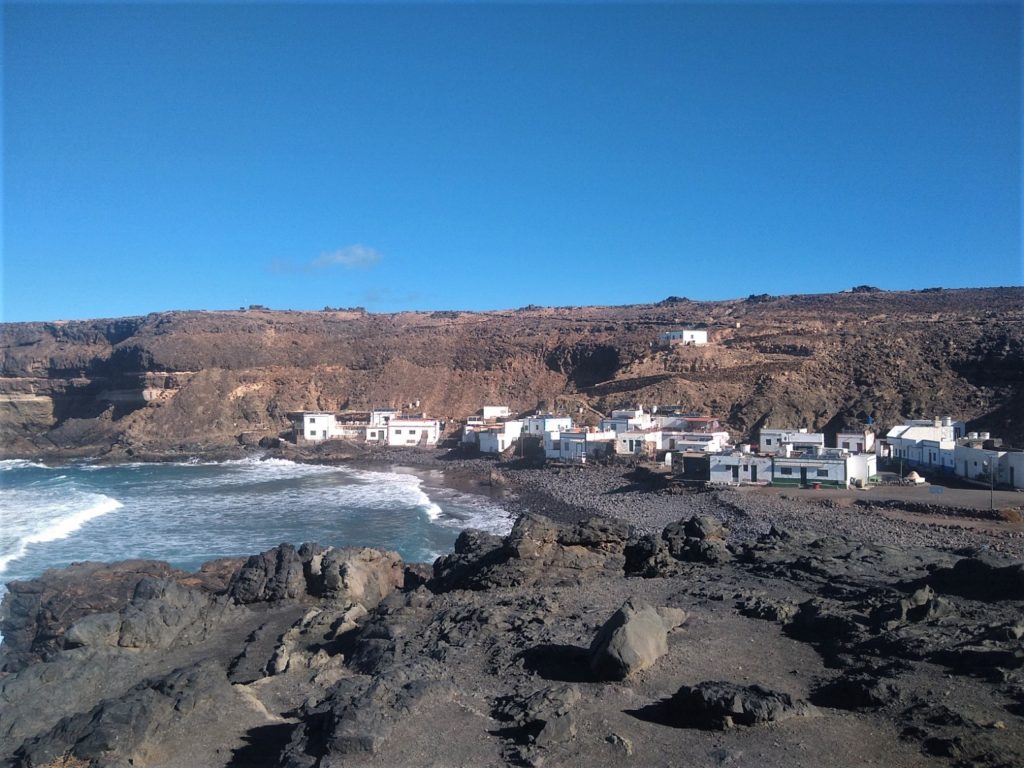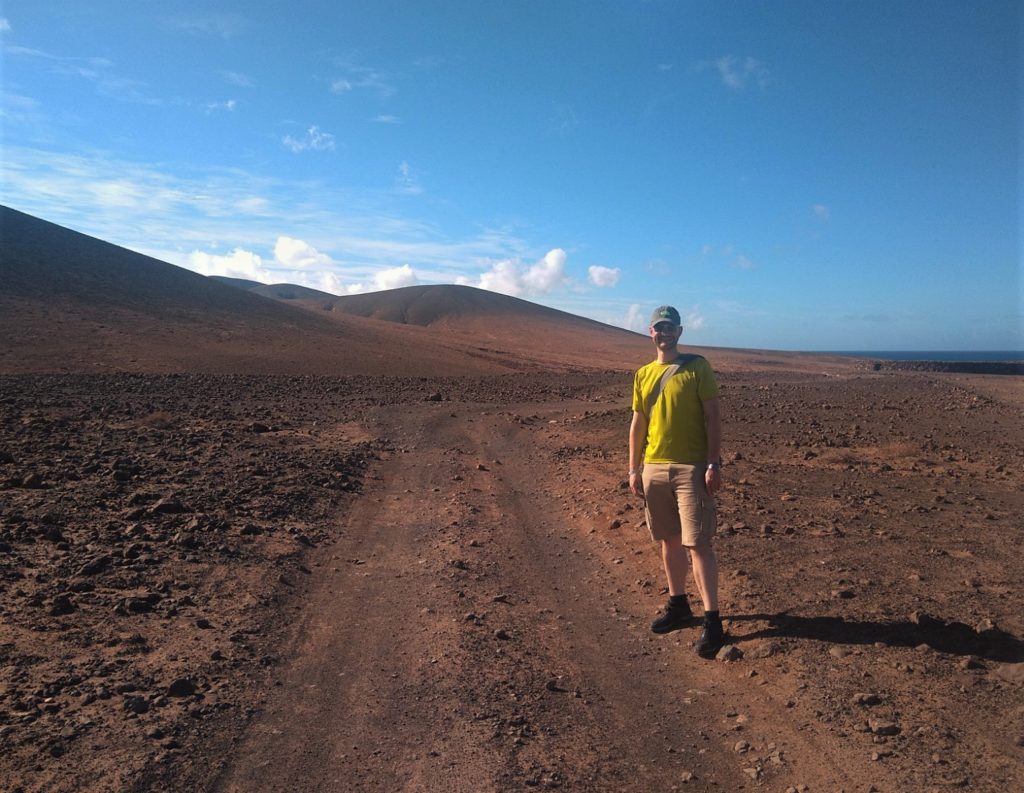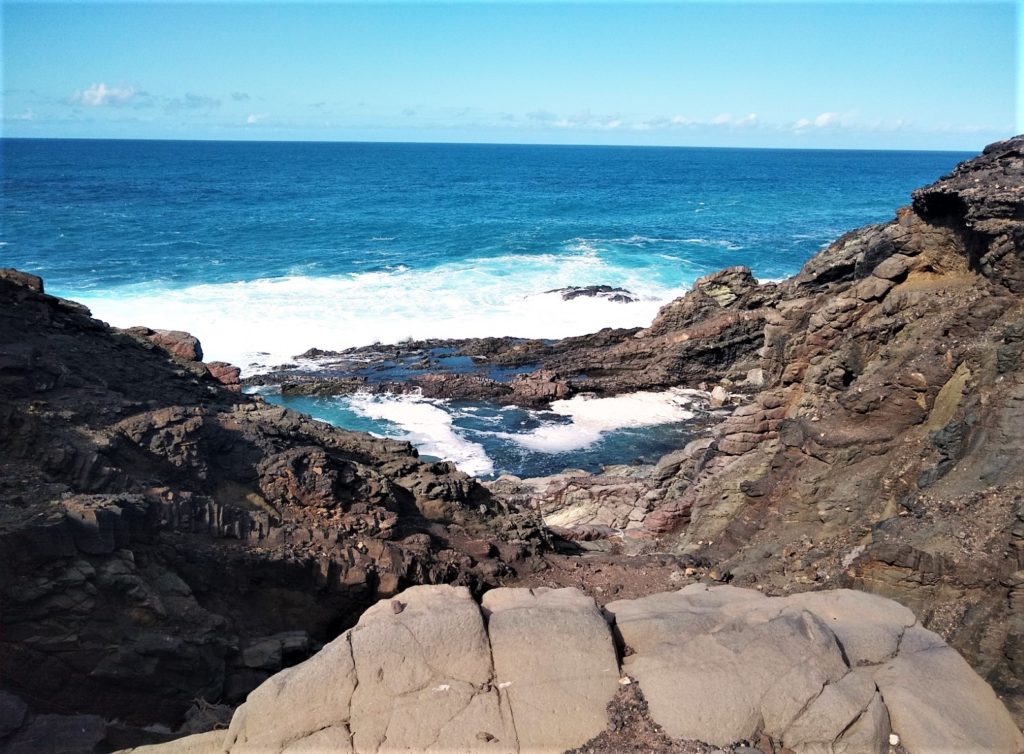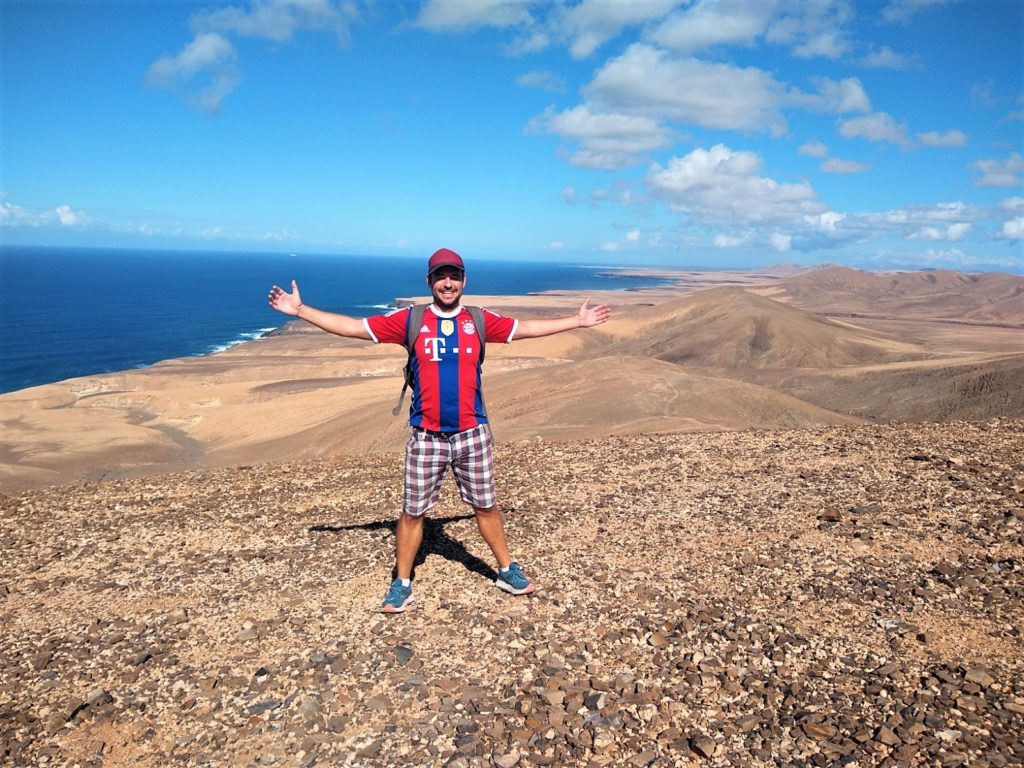 Unfortunately, the interior of Fuerteventura consists almost exclusively of volcanic landscape and green landscapes are difficult to find, so that the hike was partly along the sea, but the landscape did not offer many beautiful views. Looking back, Fuerteventura stands out more for its beautiful sandy beaches, the wind and nice waves for kite surfers. Besides, it seems to be a paradise for people who love to walk around naked. We were shown a very interesting new fashion on the beach of Corralejo. While we were innocently and unsuspectingly dreaming on the beach, a man in a T-shirt and a backpack walked past us on the beach. Nothing strange at first. The scary thing was that nowadays on the beaches in Fuerteventura you probably don't wear pants or trousers and only cover your upper body and wiggle your genitals back and forth. But maybe that's the new fashion in times of Covid-19? Or maybe we just happened to be right on the catwalk for abstract models?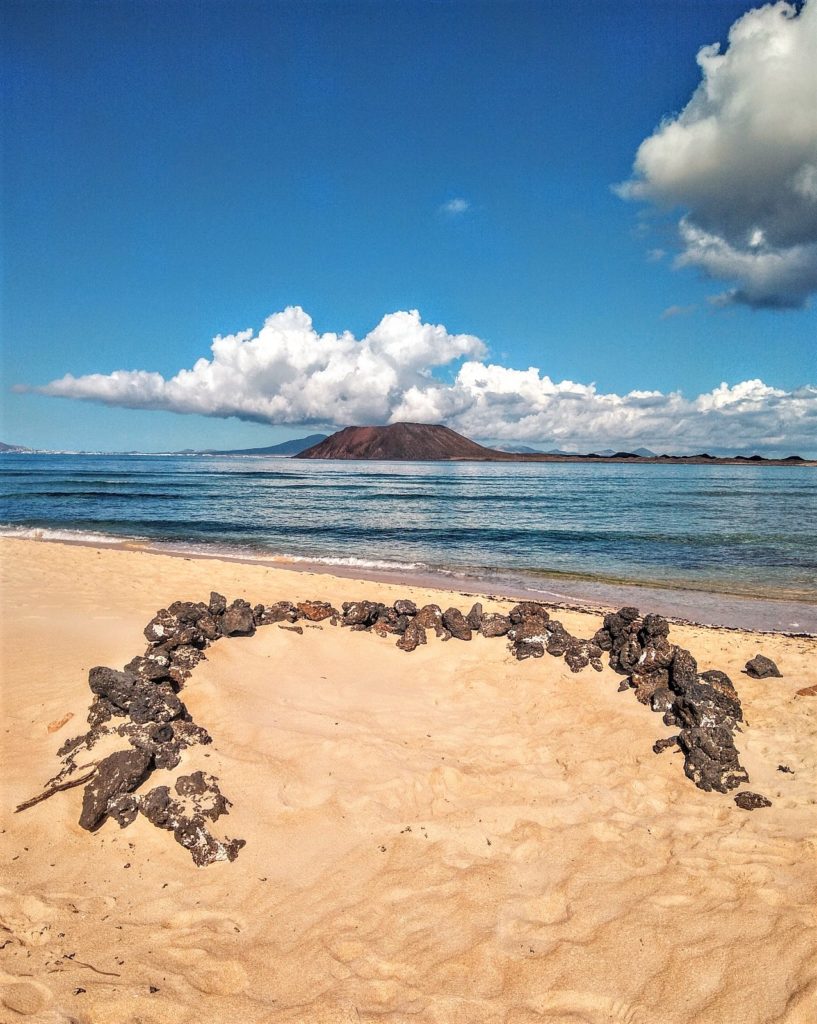 A nice excursion from Fuerteventura can also be a trip to Isla de Lobos. There is a ferry from Corralejo to Isla de Lobos that you can take for €15 round trip. Isla de Lobos is a protected nature park and you can walk some circular routes and hike up La Caldera mountain. Ultimately, you can have a relaxing day trip here and from the top of the mountain you have a beautiful view of Lanzarote and Fuerteventura. When Uli and I arrived at the summit and took our first pictures, a girl from Spain came up to us and asked if we could take a few pictures of her too. No sooner had Uli agreed than the bra was undone and the stunned Uli was allowed to take the pictures, which were not completely naked after all. So it does seem to be a kind of fashion here that either the upper body or the lower body must not be covered by clothes.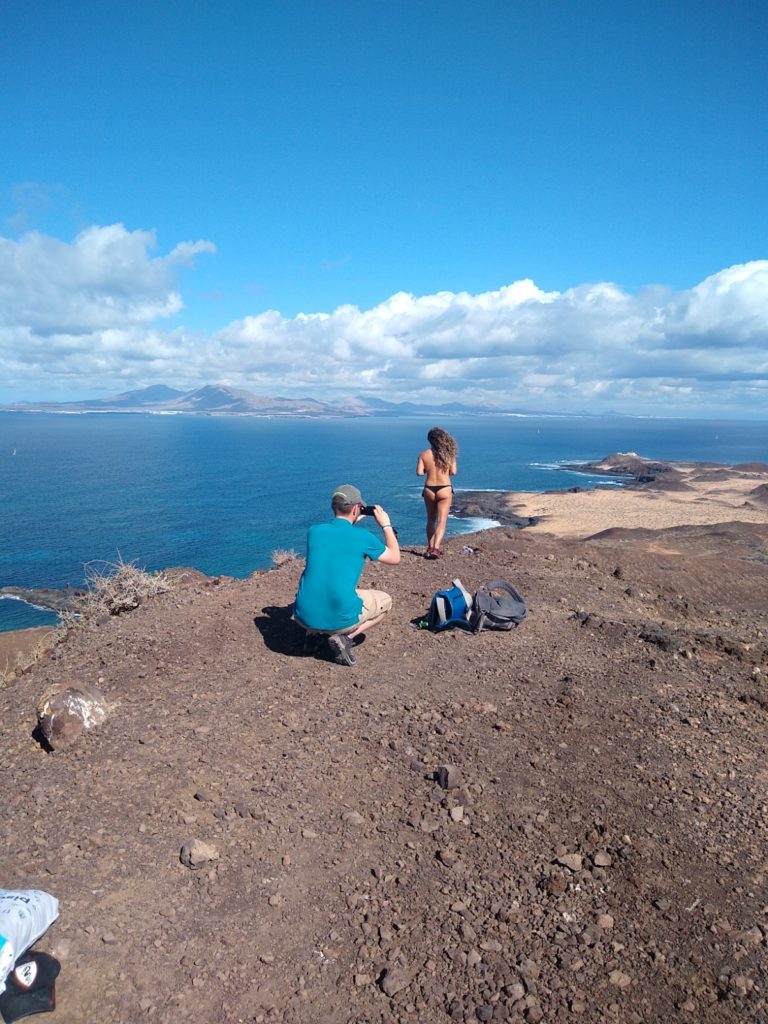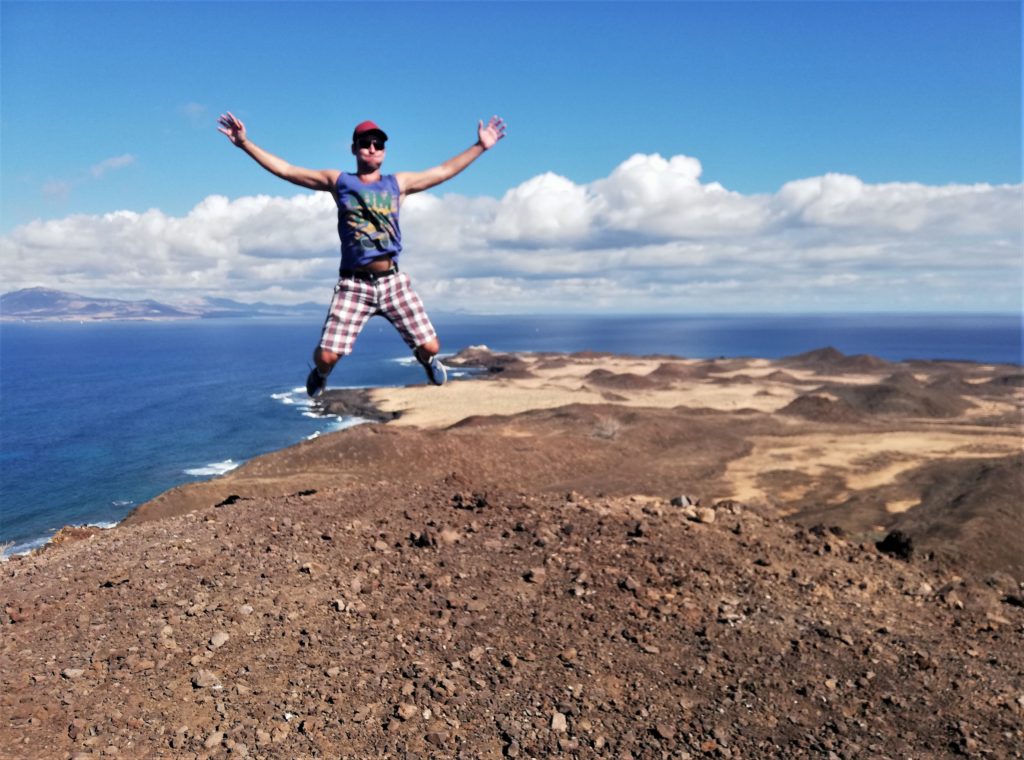 Unfortunately, the landscape of Fuerteventura was not convincing for me personally. I think you can perhaps endure a week there quite well and you definitely have your peace and quiet and plenty of space to relax on the beach or you can look at the fancy new fashions of other tourists…. However, the interior of the country does not offer much worth seeing apart from the dry volcanic landscape and all the towns mainly offer shopping facilities for tourists. In my opinion, Gran Canaria is much more interesting and offers not only cultural programmes but also numerous other outdoor opportunities with more varied landscapes. Nevertheless, there was also a culinary highlight with Uli, who invited me to a very nice dinner with numerous tapas, beer, wine and brandy to celebrate his company change. Especially the pouring of the brandy was celebrated very ceremonially by the waitress. Apparently you have to say "stop" at some point when filling the glass, which we totally missed, and in the end 0.1-0.2 litres of brandy were waiting in the glass to be emptied. A really entertaining week with Uli came to an excellent end.