On to Croatia – via Rovinj to Zadar and why I avoid the Croatian toll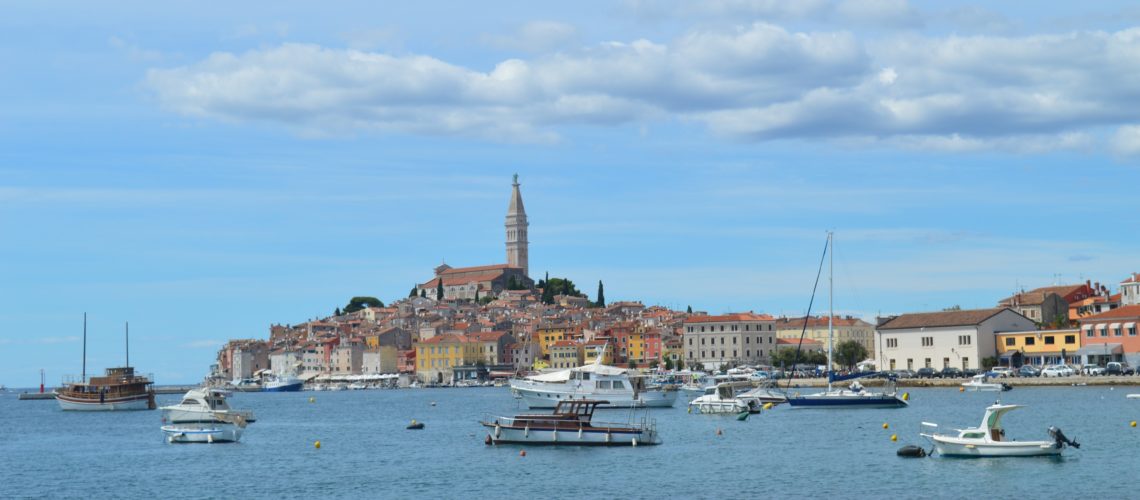 Right now I am sitting here on the island Ugljan with a glass of wine and watching the sunset. And while I enjoy the sunset, I try to summarize the last experiences. Exactly… watching a sunset alone with your PC (hard disk lying on your lap) is the most romantic thing you can imagine. Let's hope that I can write an entertaining blog entry because of the intoxicating feelings of the sunset.  First of all, to get you in the mood, a few pictures from here and now!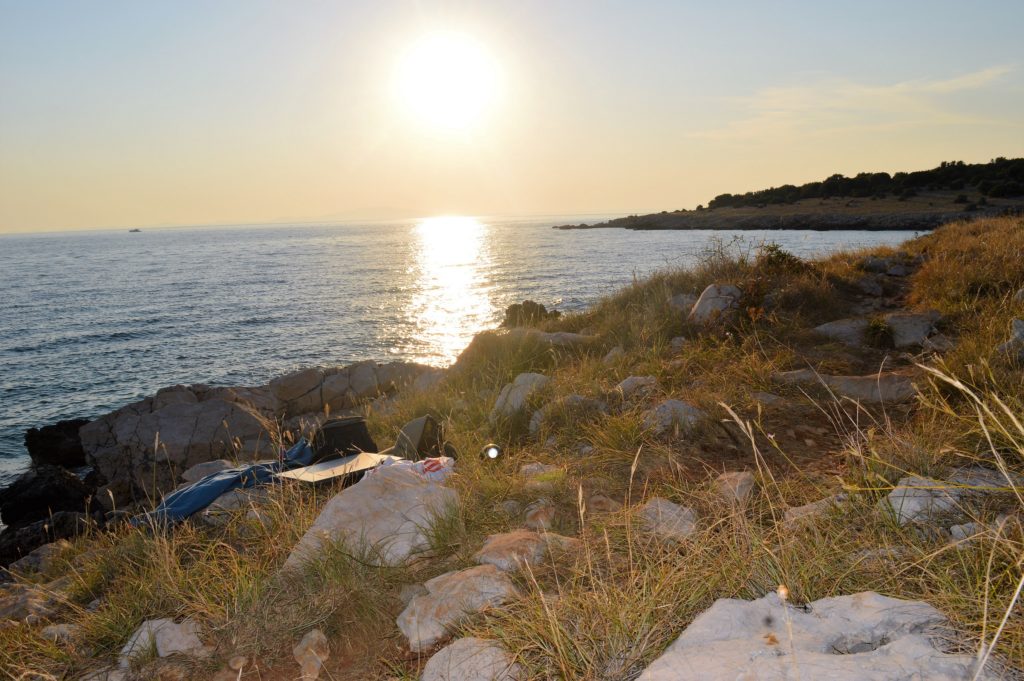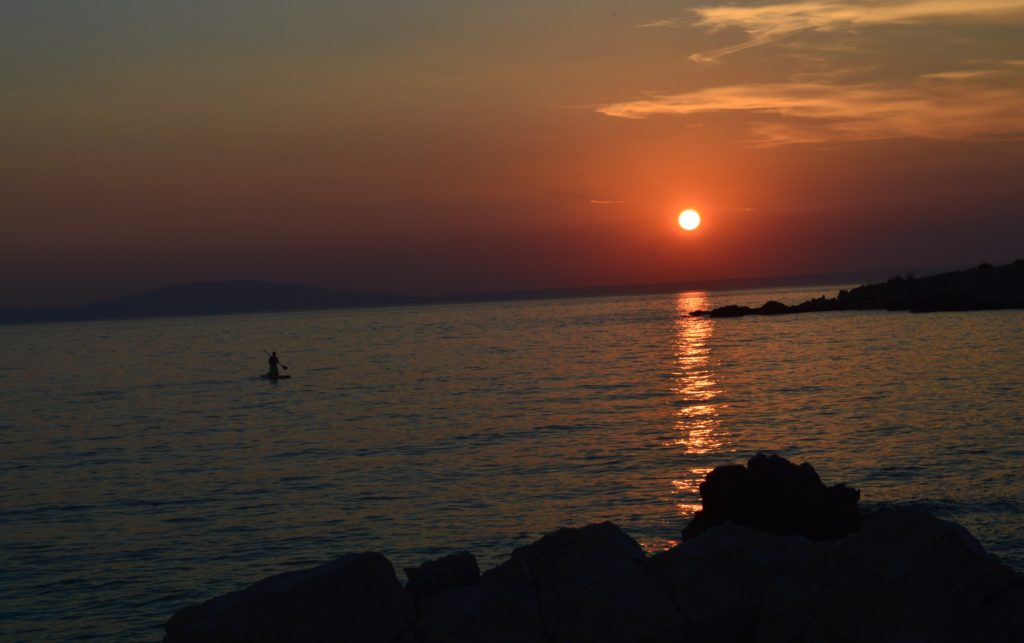 Actually, four days have already passed again. I left Slovenia south via Dragonja and was allowed to do my first passport control at an EU border crossing. Unfortunately I was not quite prepared for it. There were several import lines and two houses in front of each barrier. Luckily I had almost no waiting time at the border crossing; just a few cars in front; however, in my relaxed driving style I didn't look closely at what the driver in front of me had done when he crossed the barrier. When it was my turn first I drove down my driver's window and then drove past the first little house with the aim to stop at the second little house in front of the barrier… I just reached house two and that moment I hear the man behind me from the first house already cursing and shouting! Well… so I put in reverse gear and said hello to little house number one. The inspector is still cursing. "Sorry, didn't know I have to stop here!" Anyway, he took a quick look at my passport, gave it back to me grumbling and waved me through without saying anything else. So of course I thought… "Hey, that's it, let's cross the barrier!" When I passed the second little house and waited in front of the barrier in the expectation that it would be opened… again a loud cry "stoooooooooooooooooop". So… reverse gear back in and back to house number two… The second annoyed inspector (ok… the Croatsseem to be very tense)… me again… "Sorry", didn't know I have to stop here toooooo". And again my passport was checked. Finally I was allowed to travel to Croatia. Before in no European Union-country a control and now two for Croatia… interesting! Anyway, I think that something is going wrong here in Croatia. The way the mask duty is handled here, it might be better to control all departing people during Covid-19! Sadly I don't have pictures. Because in Croatia it is very important to wear a mask only above your mouth. It is incredible important to never never wear the mask above your nose! Just the mouth. Because mouth is important, nose no!!! Noooooo! Remember when you are going to do some vacations here! But  first the evidence picture for the entry into Croatia.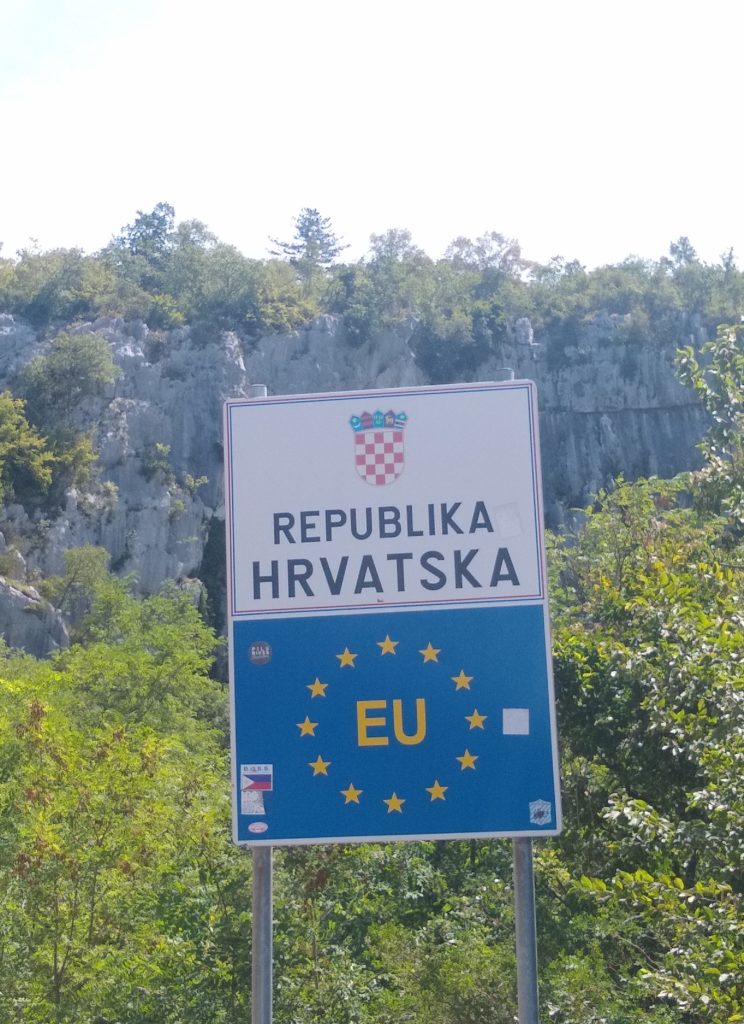 After I was completely overwhelmed by this double check, I went to my first two stops on my way south… Motuvun and Rovinj!
In the run-up I had informed myself about the Croatian toll. Unfortunately, the Croatian toll is very different and not to be equated with e.g. Austria, Switzerland or Slovenia. The Croatian Toll is built in such a way that you simply never know exactly what you have to pay. Understand??? You better do! Instead of selling a 10- or 15-day sticker, the Croatians have thought about paying for each motorway exactly the same number of kilometres that you have driven on the motorway. And it differs from highway to highway. You get a ticket on the driveway – you have to keep it safe – and when you leave the motorway, the price you have to pay is calculated. Sounds confusing… it is! If you know your routes in advance, you can enter them on different websites and then they can be calculated. But it all seems really expensive and absolutely confusing. It reminds me a little bit of a disco or bar visit where all your drinks get stamped and you pay at the end. And if you have drunk too much (ginger) beer while driving and lose the map… or lose the map for some other reason… what then? Unfortunately I did not try this scenario! In any case, I think the whole system is not designed for my budget vacation! On a website I could read that the route from Zagreb to Dubrovnik alone should cost about 30€. So thanks to Google Maps I drive without toll. It takes a bit longer but you can drive along the coast and you can enjoy the beautiful views. 
Now that I have already digressed unbelievably, from now on I will focus more on photos. And yes, sarcasm is definetly my thing today! As you can read in my critical remarks, the Croatian system is not really convincing me yet. But what can convince me is the Croatian landscape! Simply beautiful how mountains, sea and lakes can merge so colourful into each other. And that's why I will focus more on photos from now on and will get back to you soon.