Slovenia and its fantastic nature – this country has much to offer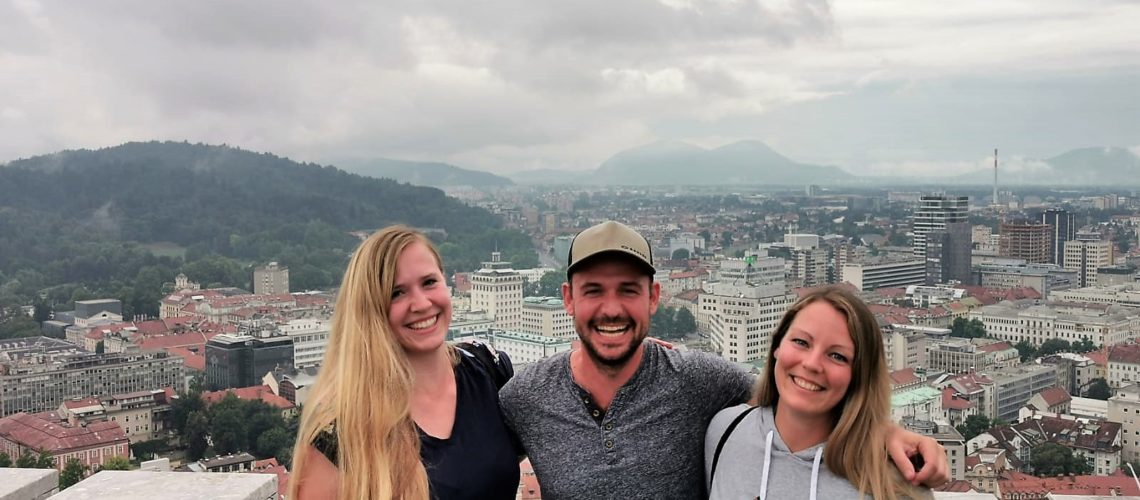 Here I am, Slovenia! But what surprises me most in retrospect is that I have never visited this country before, even though it is not that far away from Germany… But let's start with the journey. My first goal was to cross the biggest pass of Slovenia by car, the Vrsic Pass in the Triglav National Park.
In order to do this, I had to take the Wurzen Pass from Austria to Slovenia. The pass already proved to be very steep. So even before the border to Slovenia, a VW bus driving in front of me and a camper had to admit their defeat, turn on the road and find another way across the border. For me the Wurzen Pass was exactly the right dress rehearsal to see if my Renault Scenic is ready to take the Vrsic Pass through the Triglav National Park. And fortunately it was equipped with enough horsepower. Here a proof picture of reaching the border and entering Slovenia. Short historical interlude, so that we also learn a little bit on the blog ;-), Slovenia was the first country which could break away from Yugoslavia and gained independence.
Hardly over the border, I could finally drive towards the Vrsic pass. I did not know exactly what to expect. The Vrsic Pass is only passable about 7 months a year.
But what I can say afterwards is that it was definitely worth it! The pass goes from Kranjska Gora to Trenta, stretches over 25 km and takes about 45 minutes by car. In between there are a lot of different views of the surrounding mountains and landscapes. Actually I could have stopped every km to take a new picture, so beautiful the landscape looked.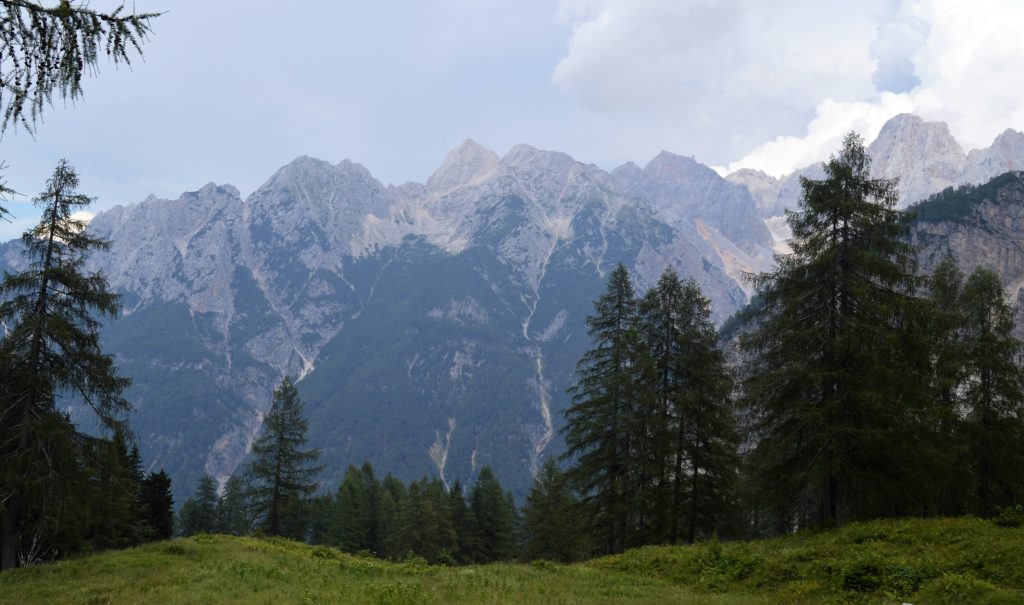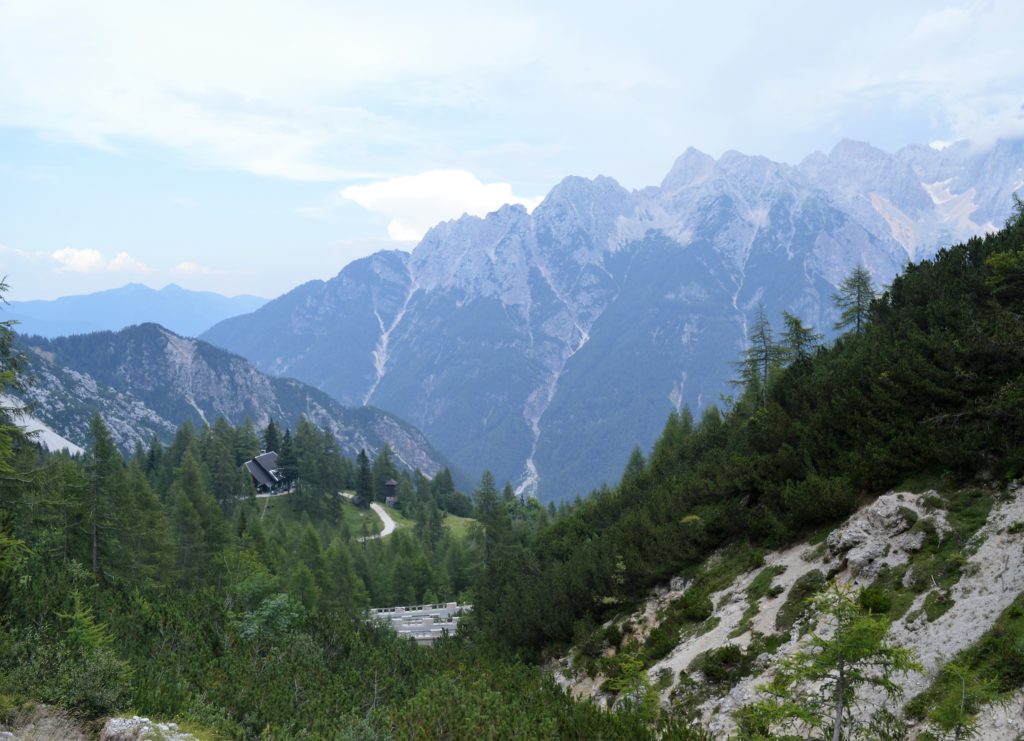 After this fascinating start I went downhill along the Soca river to the camping site where I spent the first night. The Soca is a 138km long river, which runs for a long time through Slovenia and has unbelievable beautiful colours. Unfortunately I didn't manage to do a kayak tour and stand up paddling on the Soca. But the river looks unbelievably beautiful and I hope that one day I will be able to make up for it. Therefore there are no pictures of the Soca.
The next day I went straight on to Ljubljana, where I wanted to stay for three days in the Fuzzy Log to do some laundry and co. And besides that it should be a really cool place to stay. But again everything turned out differently. Because of Covid-19 there is very little going on in Ljubljana, so I was re-quartered, because the Fuzzy Log was supposed to be closed the day after my arrival until further notice. So my simple accommodation suddenly became a top 4* accommodation in Ljubljana with pool on the 9th floor for the same price. The laundry had to wait… but what the heck, if I'm lucky I'll take the luxury with me ;-). Small picture of the pool here.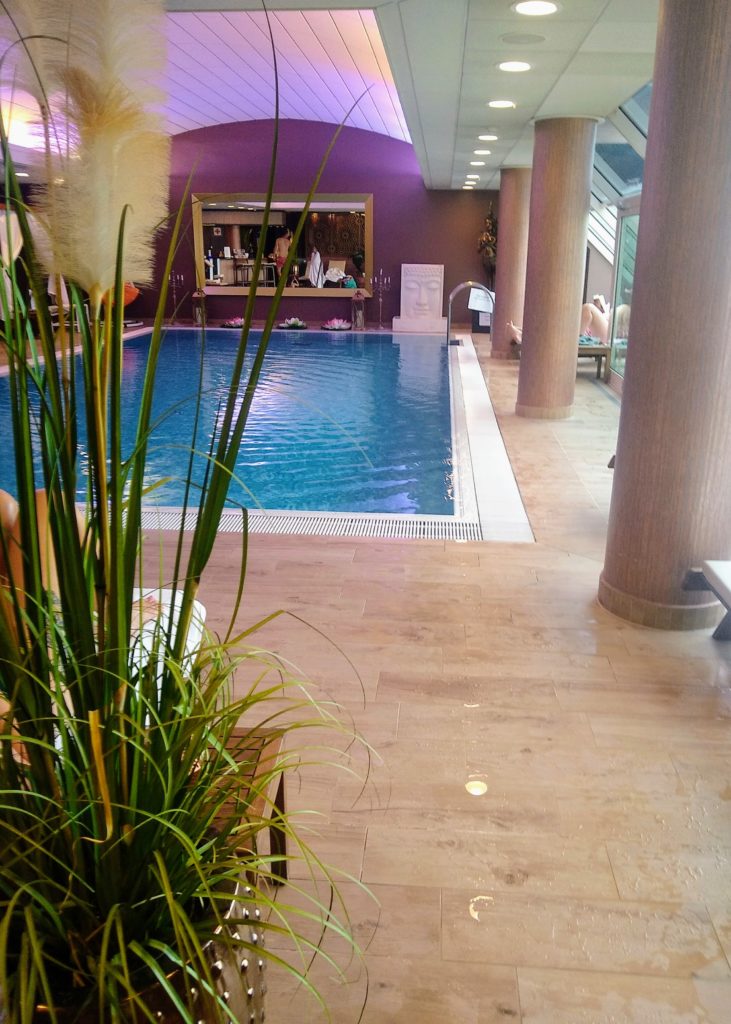 And time just went by incredibly fast. This was probably also due to Jazzy and Magda, who were on their way from Bonn to Croatia and also made a two-day stopover in Ljubljana. Ljubljana, the perfect place to meet and greet haha and so I got a fantastic sightseeing tour from them. Almost like a free walking tour and unbelievable many pictures! I also had to realize that they were definitely better prepared for their trip than I was. But of course good for me. Sharing is Caring.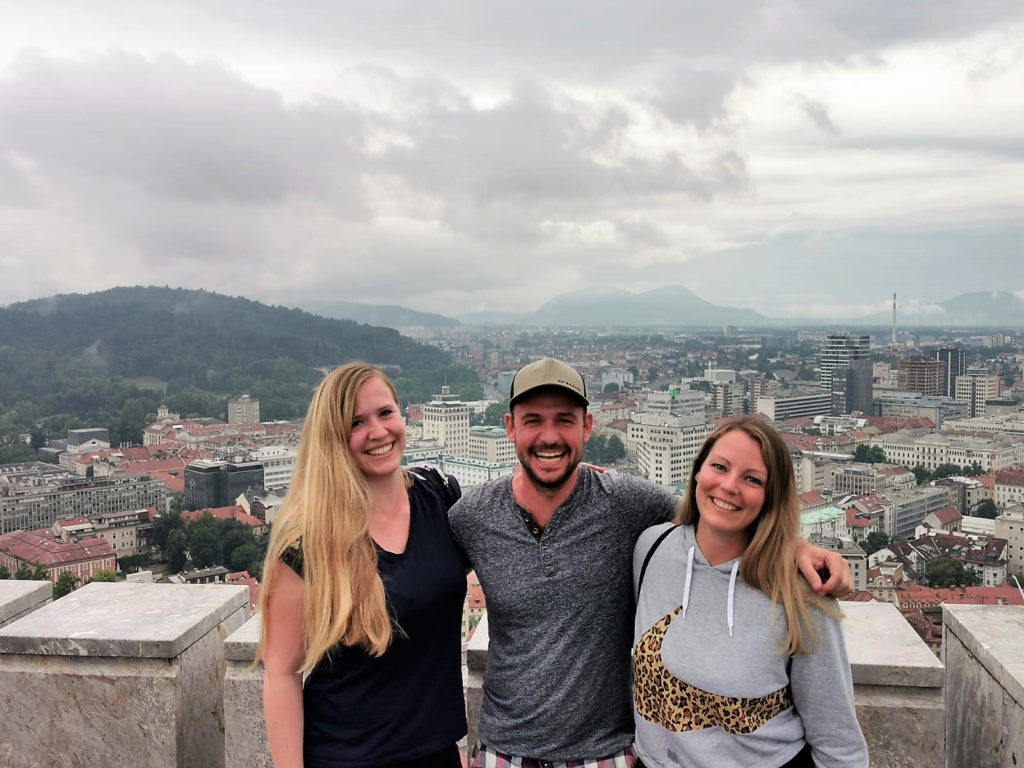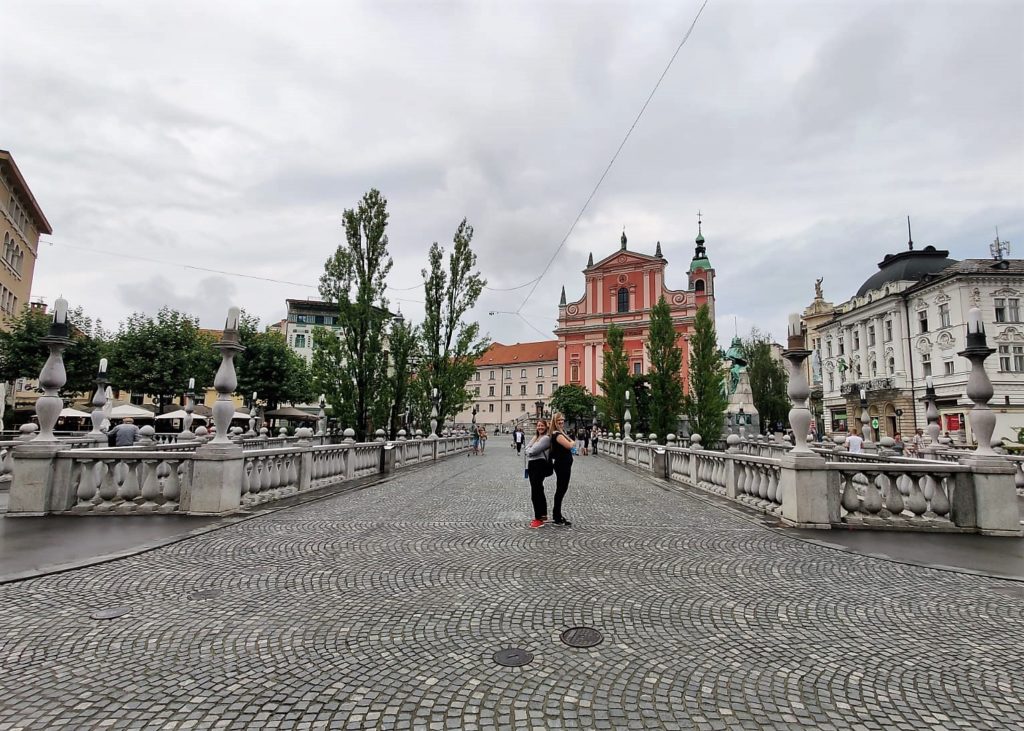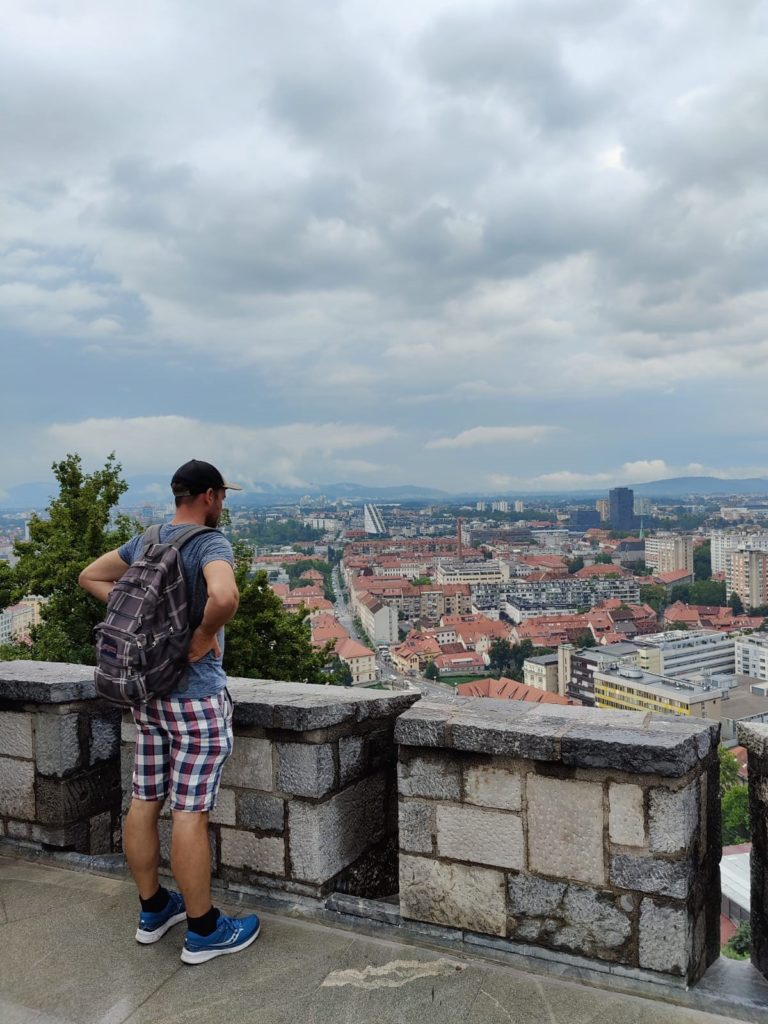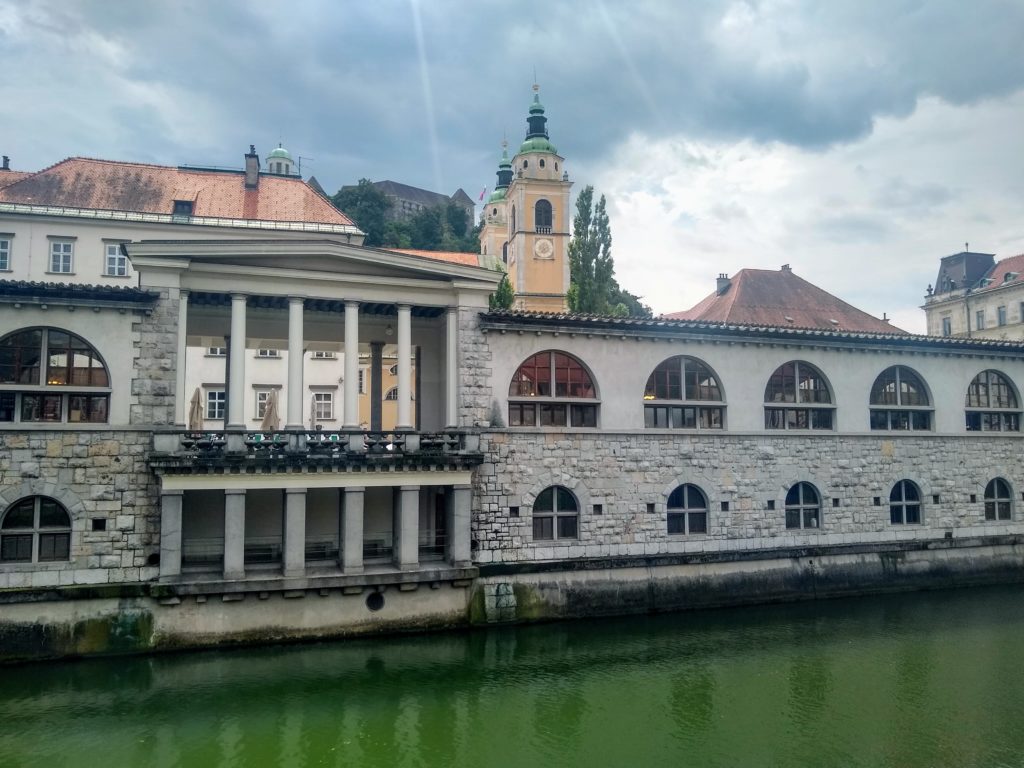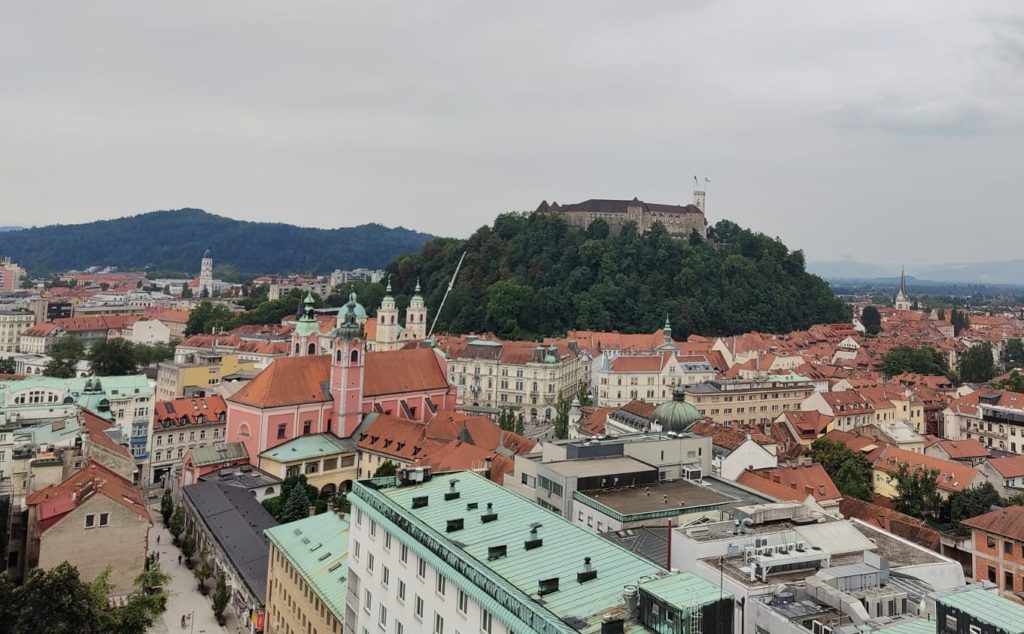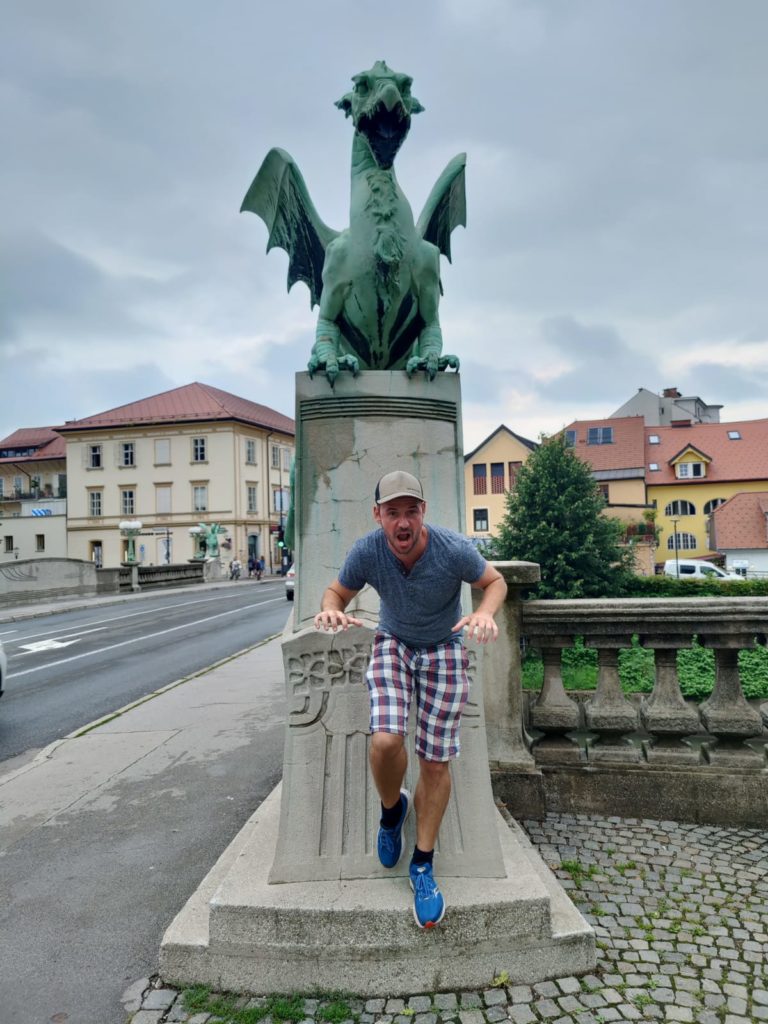 After beautiful and entertaining days in Ljubljana the time came to an end. Despite my really long time out, time is just not my friend at the moment. But Ljubljana shone beside a nice town also by its happy and kind people. In every restaurant one was served friendly and for every cent tip one was unbelievably illuminated, as if this is not common here. Very recommendable are the two restaurants "Sarajevo '84" and "My dumplings of Slovenia". Super cheap, friendly service and super fantastic delicious! I was there twice each haha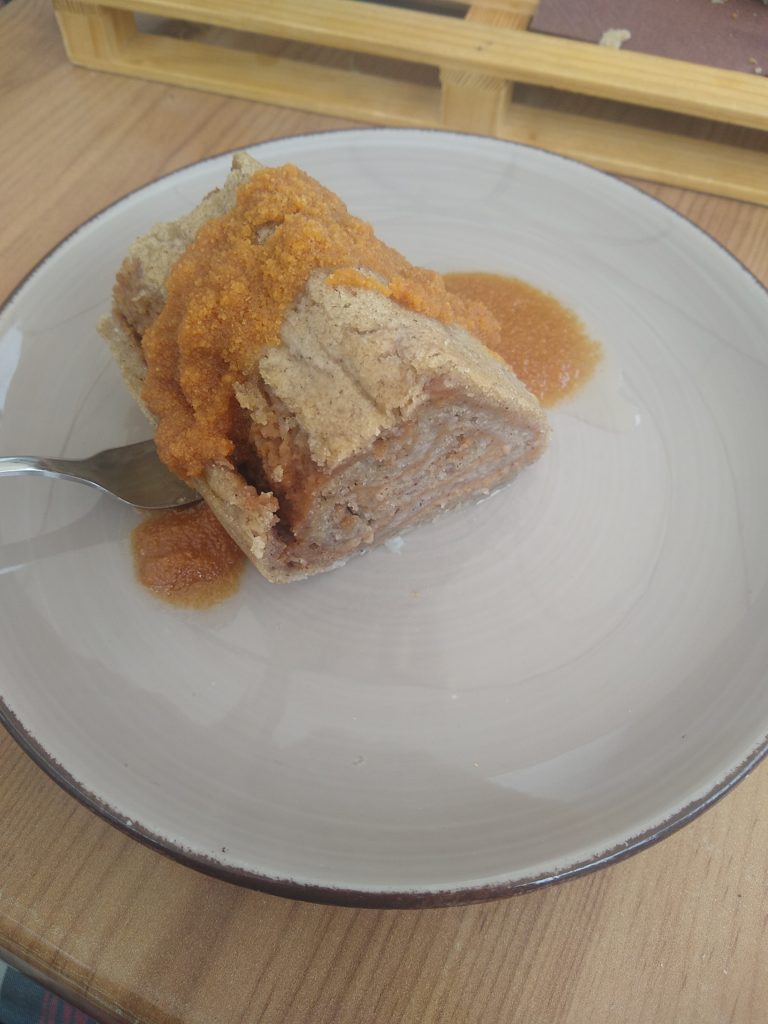 The next day I wanted to go to Bled to visit the Bled Lake and the only Slovenian island (located on the lake). After I drove the 30 minutes from Ljubljana to Bled, however, a very little empathic tempest raged over me. Perfect timing, so I checked the rain radar and waited for a cappuccino in a nearby cafe (ok… it was a Mc Cafe at a highway exit before Bled… haha psssst ). But I shouldn't have any luck. 20 km further south and west of Bled Lake sun… but over Bled the next 4 hours a huge dark cloud. A cloud without any urge to move towards Austria. Damn it! And so I had to get a new plan which came up pretty quick! The alternative plan was to visit the Postojna Caves and Predjama Castle. Luckily both were in the sun but I had to go back through Ljubljana in the other direction. The tickets are a bit cheaper online and you can book them here https://www.postojnska-jama.eu/en/tickets/ (also in combination with the Castle).
So I booked a ticket online and started with the Postojna Cave. Well, a cave… But the Postojna Cave could indeed stand out. Unfortunately it is really difficult to take great pictures in caves. Or I am just an incredibly not very talented photographer… anyway, to reach the cave, you take a train a few kilometers into the cave and you realize what an incredible size this cave is. The cave system is around 24 kilometers and it's pretty amazing. In total, it took almost two hours with the train ride and the guided tour in the cave. Of course you could only see a fraction of the cave. But probably the most exciting cave I have visited so far. But the cave was only the foretaste.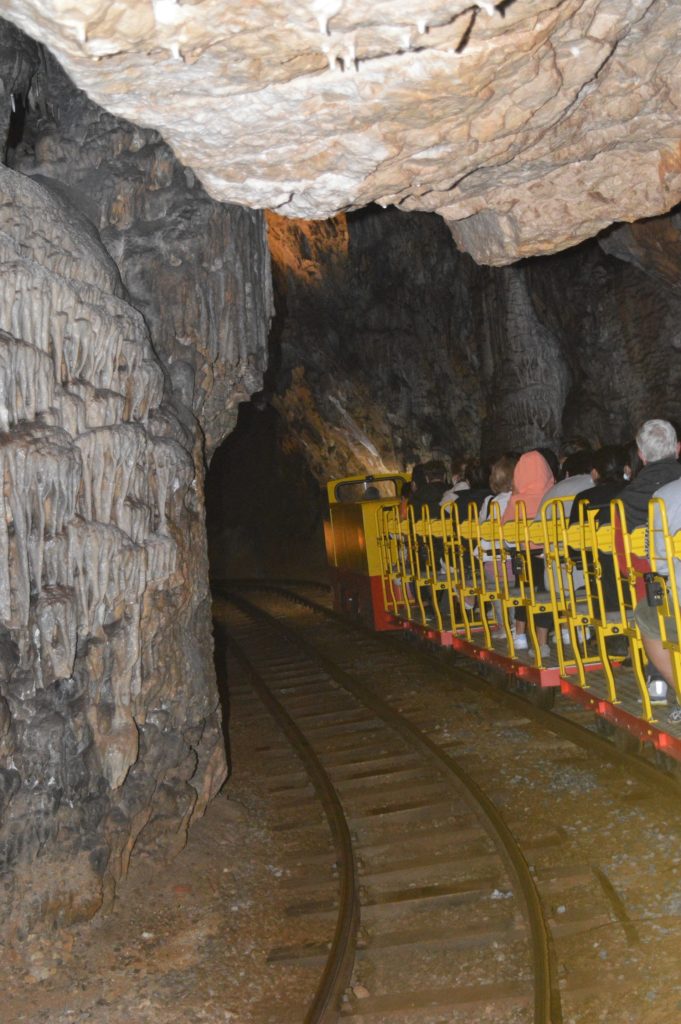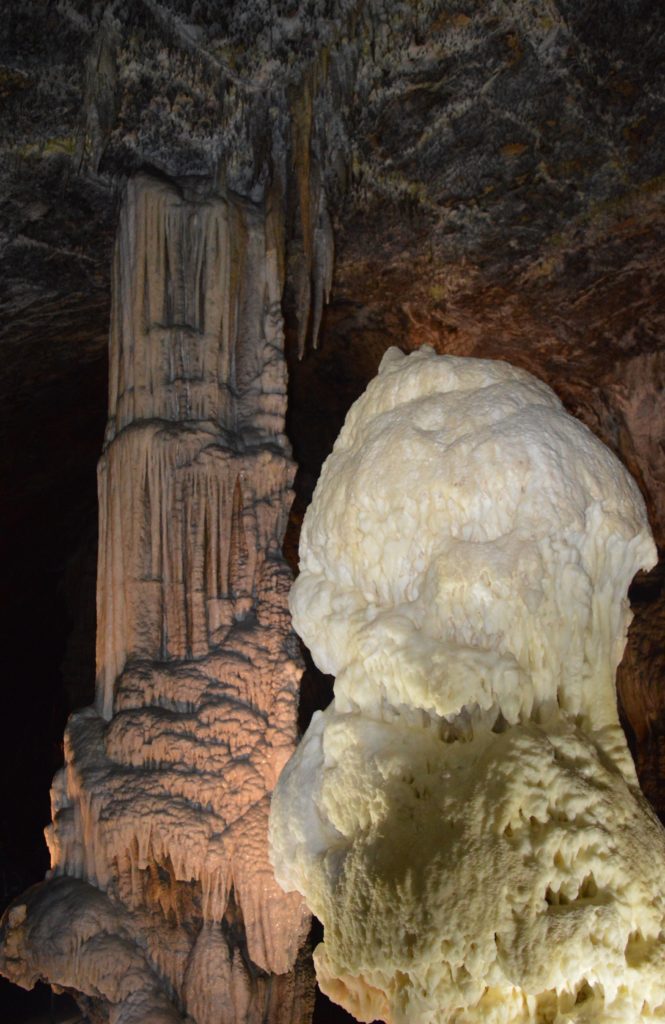 Because afterwards I went to Predjama Castle. And the castle was really awesome. Really one of the highlites for me. Here you can at least see on a picture how incredibly elegant and impressive the castle was built into the cave. The cave castle is said to be the highest castle built into a cave worldwide. To be informed appropriately, there was also an audio guide which I really enjoyed. Because the castle was united with the cave, there are also several secret passages that lead through the complex cave passages. Everything really exciting and also a really photogenic castle. Well, and so the next blog entry fills up almost by itself.