Southern Czech Republic: Cesky Krumlov, Lake Lipno, mountain biking and why a man cannot operate a washing machine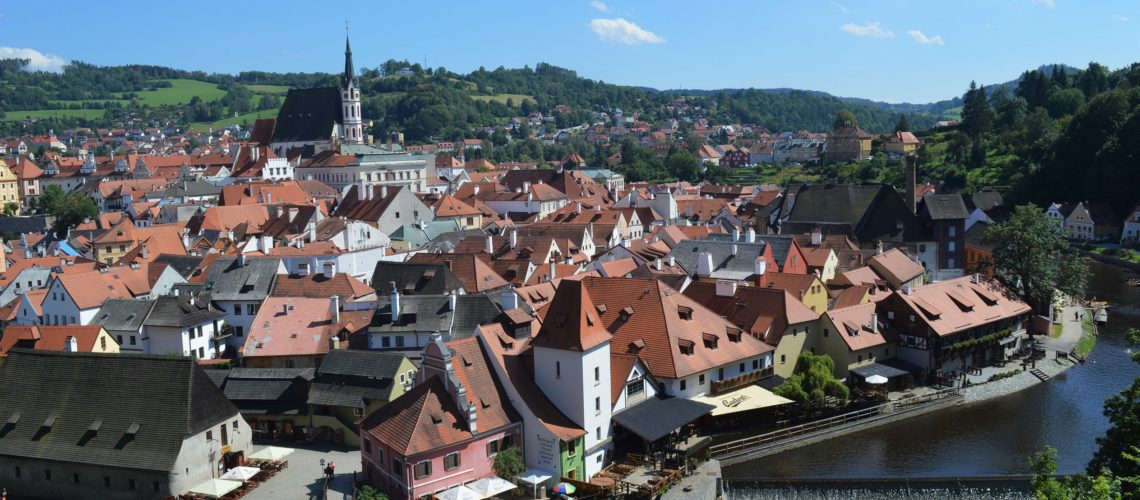 There I sat in Prague in the evening and asked myself, which beautiful places can I still visit in the Czech Republic? After I visited my friend Hector in Brno about 5 years ago, the second largest city in the Czech Republic has already disappeared from my todo list. But what was also a tip from Hector was the city Cesky Krumlov. Since 1992 UNESCO world heritage site and about 3 hours drive from Prague. Ok ok… depending on how you drive, maybe 2,5 hours ;). Next morning a last breakfast in Prague and off I went to Cesky Krumlov!
And yes, great old town and castle! The town is indeed not big and in two to three hours you can actually discover the castle and its beautiful narrow side streets. The very beautiful city centre is surrounded by a river, the Vlatava, which is…? Exactly! quite beautiful haha! And on this river an incredible number of Czechs paddle with rubber Boats and enjoy the quite strong current. A pretty cool sight! And if I would have had company, I think I would have paddled along! The moat was classically guarded by bears. Like every castle, that's for sure ;-)! Here are some impressions from Cesky Krumlov.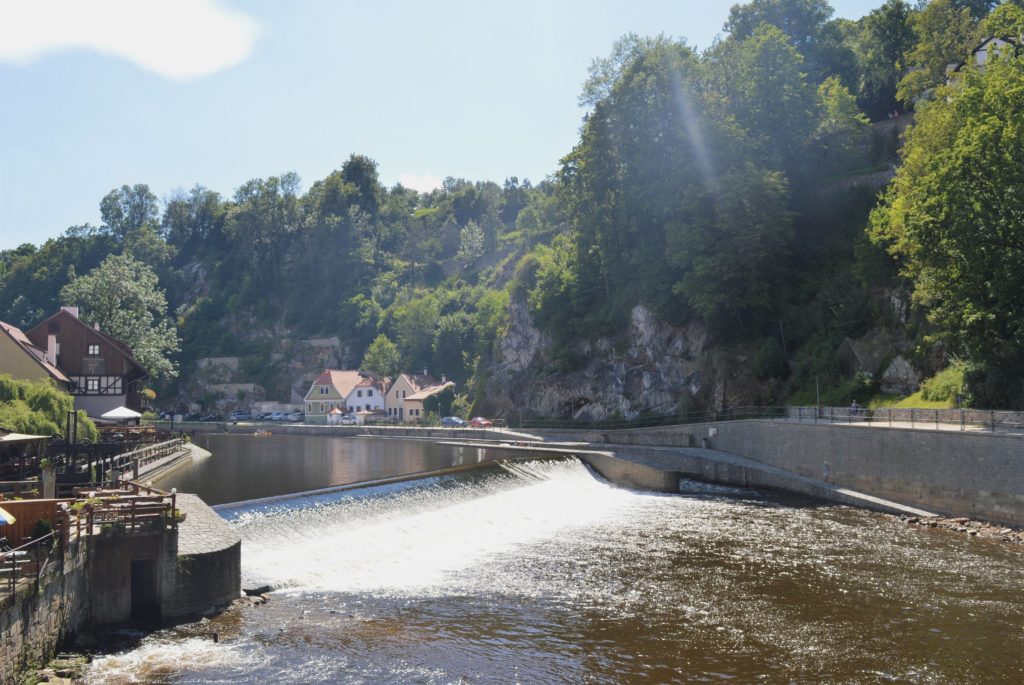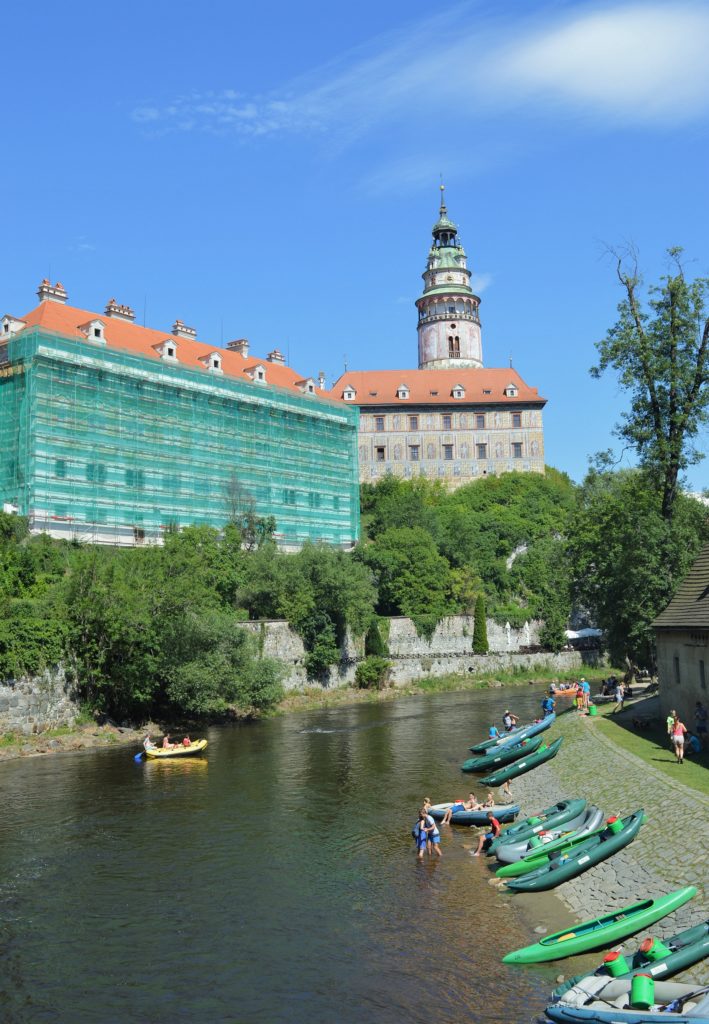 In Cesky Krumlov you can certainly spend a few nights there. It seemed to be a very romantic town for all lovers among us ;-). Since I wanted to jump into the water at about 25 degrees, I went about 20km further to the nearby Lipno Reservoir. A really huge lake near the border triangle Czech Republic/Austria/Germany. Because it was really difficult to find a free site with lake access via my parking aap, I settled down at one of the campsites. Almost every campsite there is directly at the lake. At mine there were also three tennis courts and a small beach. Next door there was also a public well-attended lake beach with many kiosks for food and drinks. In any case there was always something going on! If someone wants to go to this nice lake, "Caravancampingplatz Horni Plana" https://caravancamping-hp.cz/de/. From there you can make really great bicycle tours as well as hiking tours. I made a 7-hour bicycle tour (green, purple and 20 kms of driving in the wrong direction haha). Here is a picture of the map with your possible tours.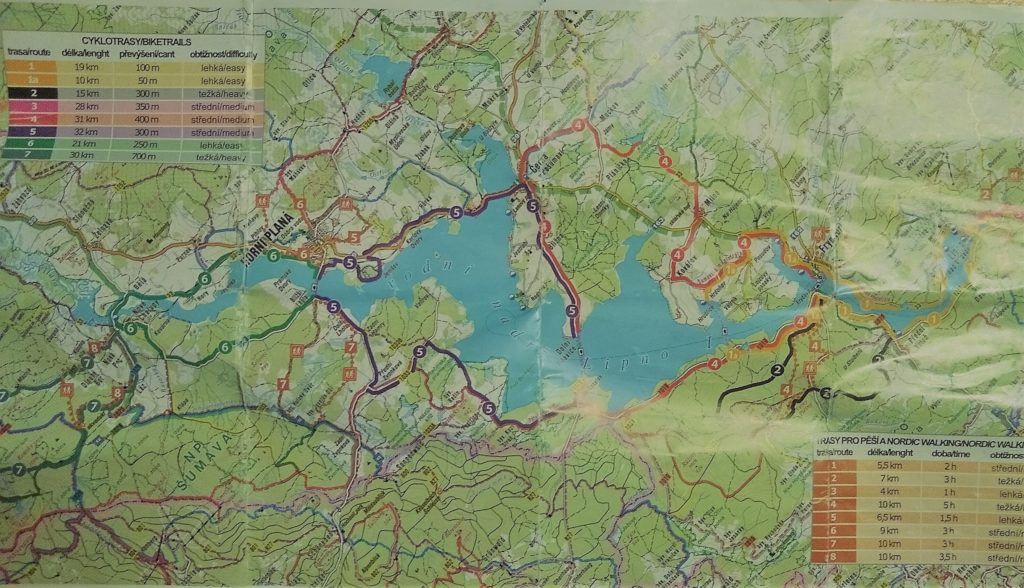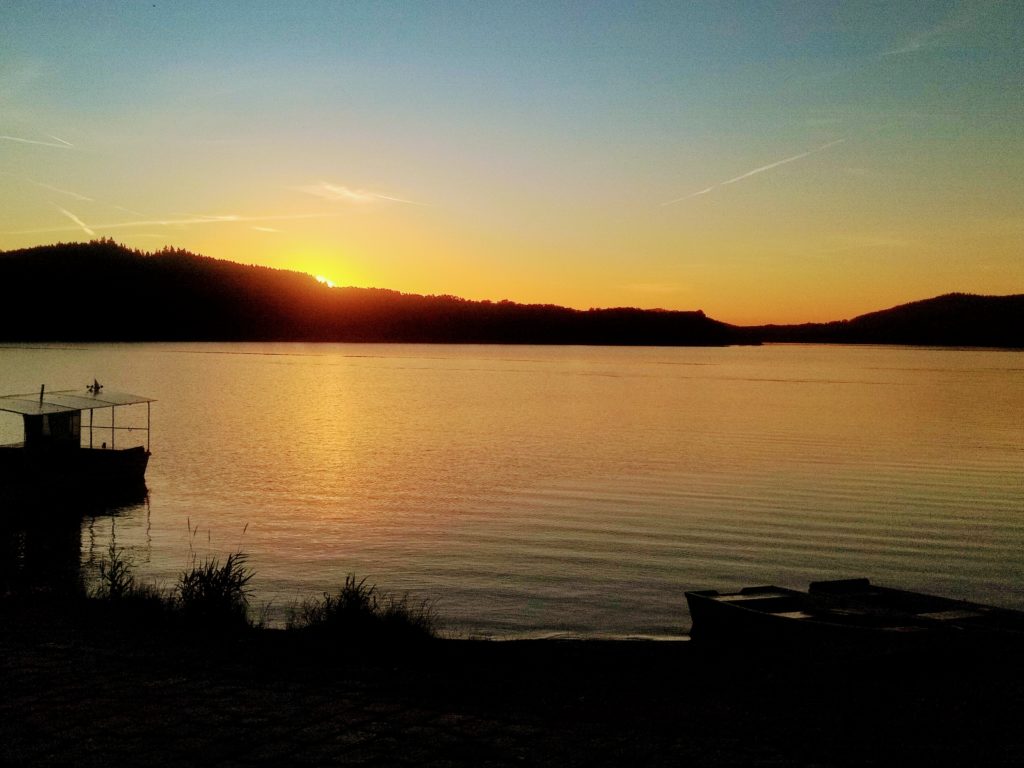 Originally I wanted to stay here only one day but somehow I really liked it! three days were passed quickly. But maybe it was also because of the really cheap and good beer the Czechs serve you at any time from the tap of the smallest kiosk? Anyway, there was one more task I have to mention. After I have washed my clothes the last time in Berlin, I wanted to wash for the first time on a camping site. Yes, premiere!!! But I guess only women are allowed to wash in the Czech Republic! Because the washing machine was in the women's shower room. Really very interesting place for a washing machine. On this campsite there still seems to be a very classic distribution of roles. Well, the man himself is… what now? Fortunately I was able to put on my best smile and somehow find a woman who wanted to wash my clothes. However, after inspecting the washing mashine she told me that the washing machines would look so horrible that the clothes would probably come out more disgusting than before… And so I got my first hand wash! She did it! Just joking, she left… I did it :P. Yes, many thanks also to my mother, who packed me the matching tube for hand washing. Now I am a self-proclaimed hand washing professional. Here is a picture for your evidence! And with this I say – see you in a few days