Exploring Venice and tasting wine at Lake Garda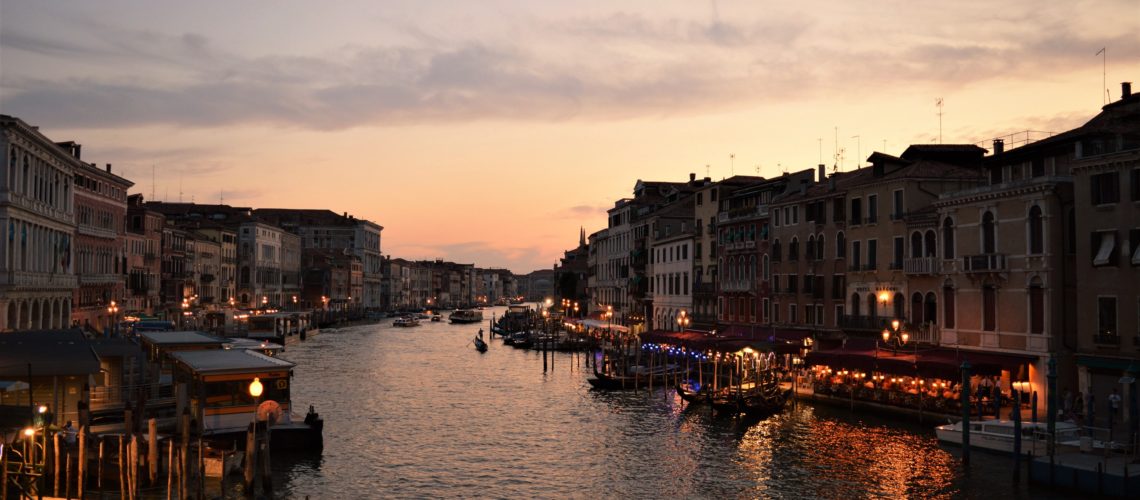 Well, here I was in San Marino and wondered, does it really make sense to visit Venice alone? Does this city still have flair and many sights? Or is Venice more for couples? To get the best possible answer, I quickly asked a friend from Italy! And her answer was "Venice is Venice, everyone should have seen it once in their life".
In the end, I'm not that hard to convince… so I left San Marino and went straight to Venice. And of course many couples who read this will be disappointed by my summary… but I am so convinced that Venice is much more exciting and beautiful than if you were travelling alone. I found it really fantastic! Apart from the classic arguments that there's nobody else beside you fiddling around all the time (of course this is true for both sides xD) and you don't treat yourself to the gondola ride for 80€; instead you can do the classic gondola ride for 2€ to pass the water like the locals do. But of course there are more advantages haha… Because you can really relax and explore the great alleys and you won't be approached in front of every restaurant and street vendor. It could of course also be because of my run-down clothes and the ugly cap that more people want to give me money than they want to get my money. However, I did wear a really nice T-shirt to celebrate the day. You have to believe me now, haha. I found the city really beautiful and I got lost in the alleys! So if I am given dead ends in Venice, no problem, I can find almost any one! Luckily there is Google Maps by now, which can guide you correctly under time pressure. But apart from that, it's amazing what you can discover in that city. However, I really didn't know much about Venice and therefore there are now some facts about it.
Venice currently has about 52,000 inhabitants. More and more Venetians are moving to the surrounding area, as the rents are quite high and it is not necessarily very pleasant to live in Venice. Because several times a year there are floods here. On St. Mark's Square, for example, there are (if I'm not mistaken) pallets stacked all the way through so that you can quickly lay them out in case of a flood and not everyone gets completely wet. During my walking tour it was also mentioned that if the climate change continues to progress in this way, it will be impossible to live here in 60-70 years. Because then you will probably be able to walk around in a diving suit. So my tip to everyone… check out Venice within the next 50 years. By the way, Venice has about 75.000 tourists daily. So every day more tourists than inhabitants. Because Venice is not visited by cruise ships at the moment, it should have less tourists than normally. I can hardly imagine how the tourist rush outside Covid-19 might look like, because I already felt it to be very touristy. And now a series of pictures of this really beautiful city.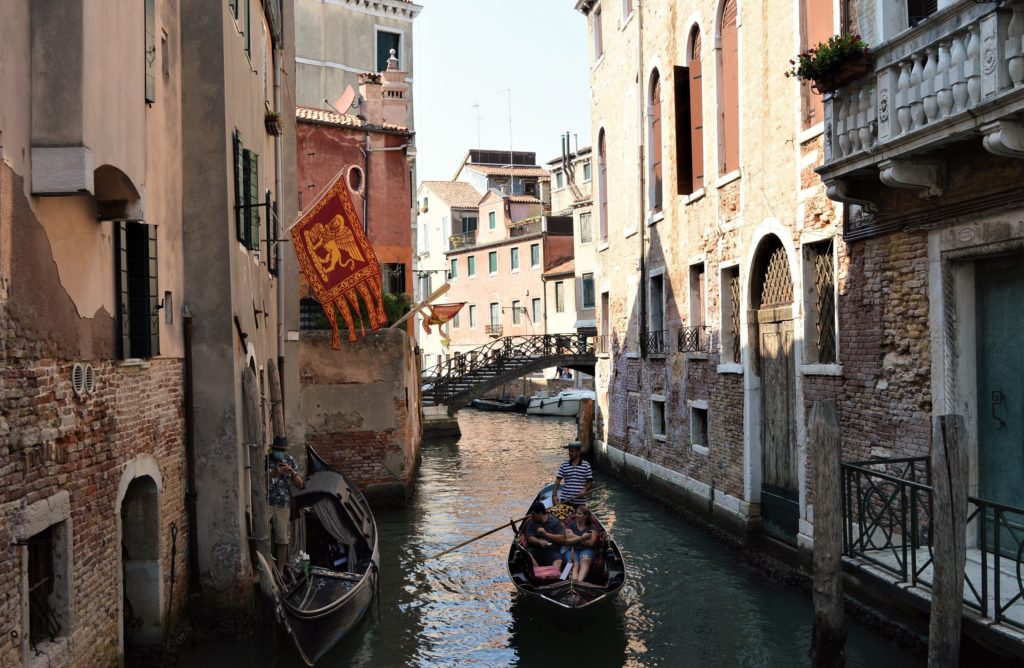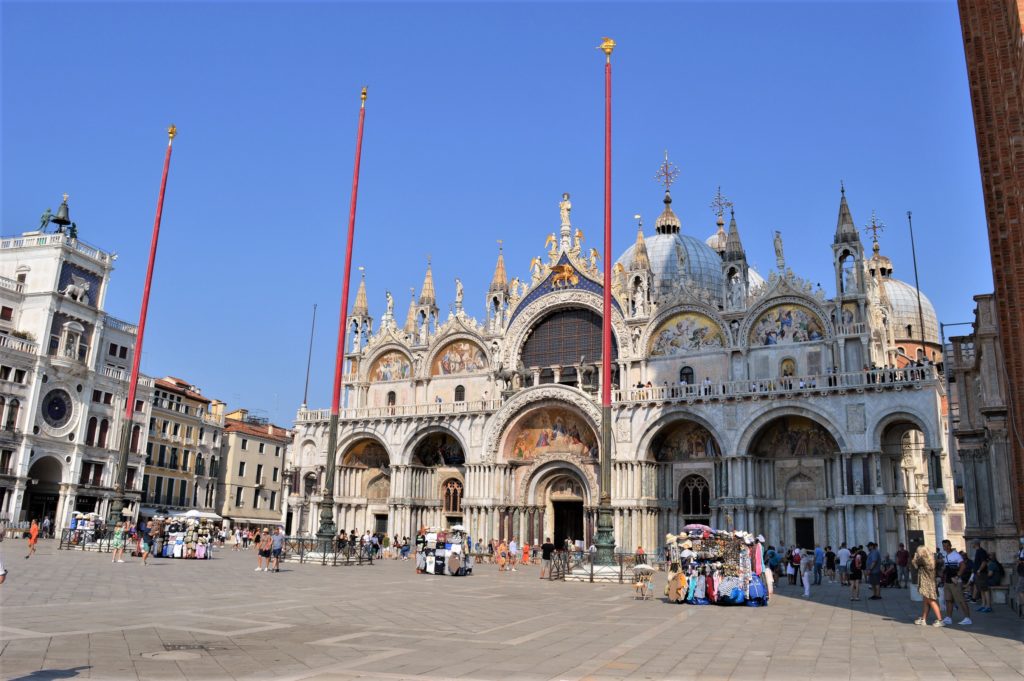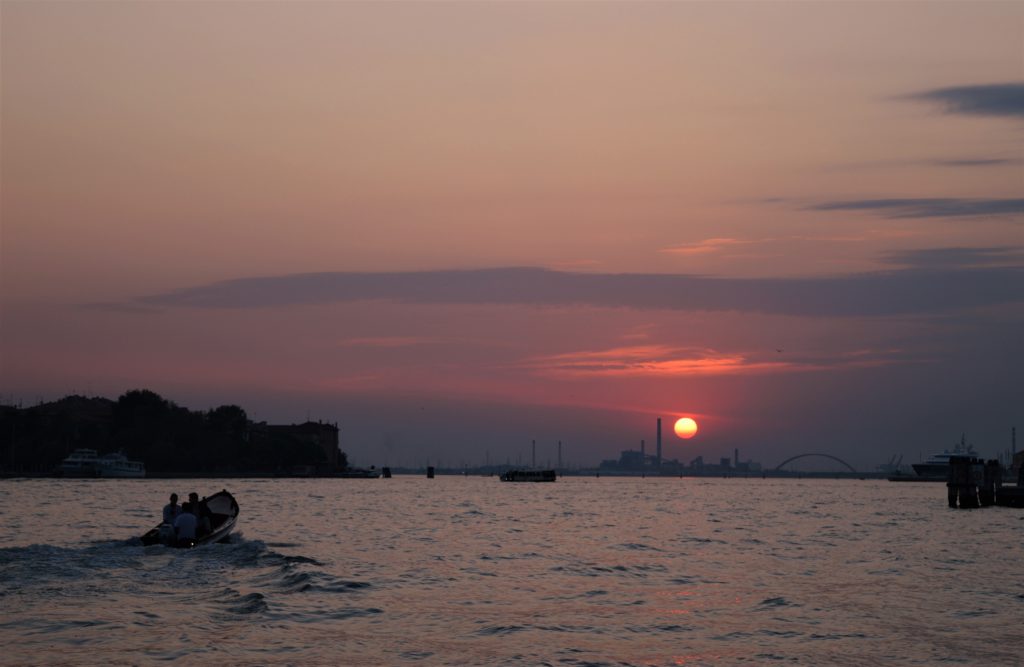 After two days of sightseeing in Venice, which were really incredibly time consuming, relaxed and beautiful, I went on to Lake Garda. Here I spent two days with a book at the swimming pool and enjoyed myself.
The next day I was ready for festivities again, because friends from home were in the area. I met Lena and Alex from Bonn to taste some wines together in Bardolino. Bardolino is situated at the Garda Lake and as you will see later, it is also perfect for taking sunset pictures. Around Bardolino there are several wineries that are happy to offer free wine tastings. We have finally tried two wineries. At the first winery there were really nice automated vending machines with up to 8 wines to taste. We found it really cool! But more personal and less visited was the winery Guerrieri Rizzardi. I personally liked it more and I can definitely recommend it. Afterwards we enjoyed two more bottles of the delicious white wine on the beautiful outdoor area and indulged in old memories. And I can tell you, with every sip of wine the memories got funnier! Is it the same with every wine? It seemed like a magic potion to me.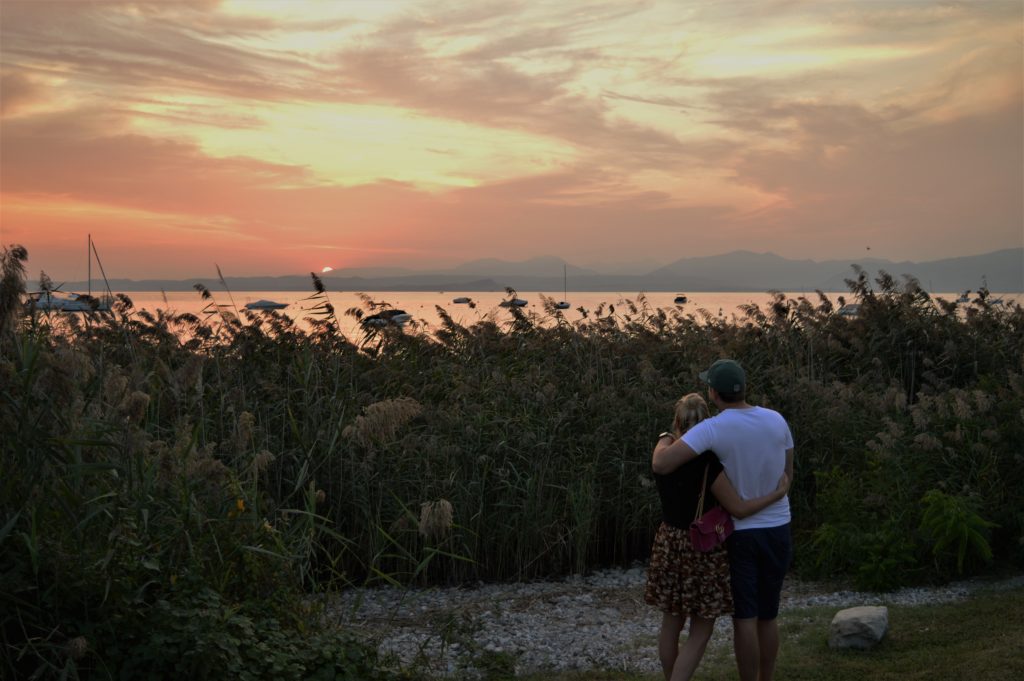 And so another beautiful travel week with sightseeing and meeting friends went around. After four weeks in Italy I am now slowly moving towards France/Spain. In this respect the next impressions will follow soon. So… See you soon